10 Things I Regret Not Packing For The Galapagos Islands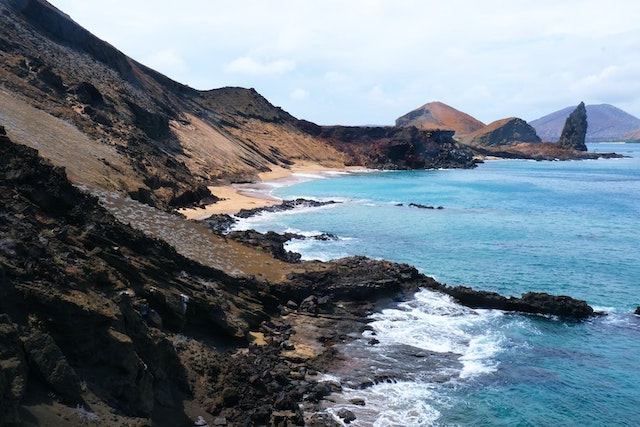 When my best friend asked me to go to the Galápagos Islands with her in June 2014, I initially declined. I said no because I didn't have the vacation time, and was overly dedicated to my first "real-world" job. After thinking more about it, I knew it was time to add some variety to my everyday routine, so I decided at the last minute to try everything I could to make it happen.
Once I overcame the first obstacle of getting the vacation time, I was on to the next part — packing! I left packing my belongings until the last minute, but to prepare, I made a day-by-day list of things I'd need and started putting them aside. This worked out for the most part, but there were some vital things I left behind.
Planning a trip to the Galápagos Islands? Here are 10 things you shouldn't leave without.
10 Things I Regret Not Packing For The Galapagos Islands
1. Rain jacket
The fog and mist in the highlands can be pretty pervasive and can soak you if you're outside long enough. It can also get pretty chilly when the sun isn't out, and being wet and cold is not a great combination. Rain jackets are also useful on the long boat rides between islands when water often splashes into the boat.
Being wet for a two-hour boat ride with the wind blowing over you is just plain uncomfortable. Rain jackets are lightweight and can be folded small enough that even if you don't use it, you're not wasting a ton of space and energy on it.
2. A Spanish dictionary
If you don't speak Spanish, this is really important since you will most likely not have great cell service. If you don't want to carry a book around and you have an Android or iPhone, the Google Translate app allows you to download the languages for offline use.
Most places have some staff who speak marginal English, but in order to ensure communication, this really comes in handy. I found that people were more at ease and willing to go out of their way for you if you at least tried to speak with them in Spanish. Everyone is really patient, so don't worry if you're not a pro! It can be embarrassing (I asked a waitress for ice cream in my water instead of ice), but you get points for trying!
3. Motion sickness pills
Of all the things I learned about myself on my trip, my vulnerability to seasickness was the most surprising. I've never had a problem with any sort of transportation, so it never once crossed my mind that I would need motion sickness pills.
The only convenient way to get between islands is by speedboat. They are small 20- to 30-person boats with just enough space to sit shoulder to shoulder, and the rides are all over two hours. There are flights you can take between the main islands, but tickets are triple the cost of the boat ride and getting to and from the airports is inconvenient. The boat rides aren't exactly enjoyable. But they are certainly bearable with motion sickness pills.
4. Clothes and shoes you're willing to part with
If you're planning to a trip to the highlands, you'll most certainly get muddy. Especially if you plan on visiting during the wet season. I went in mid-July, which is in the dry season, but there was still a large presence of mist in the morning. Even by the afternoon, the ground was still soaked and muddy.
I was volunteering on a biological station and working outside all day, so this packing tip may apply to you more if your itinerary includes something similar (many day excursions include hikes through muddy areas). It's really hard to clean mud off of your clothes, so I ended up leaving a few things behind. But on the upside, this frees up more space for souvenirs!
5. A refillable water bottle
Most hostels and hotels have water coolers with fresh water for guests to use, and it is important to remember to stay hydrated even if you're just going to be laying on the beach in the sun with the sea lions. It can get expensive to buy a bottle of water every time you need one, and stores don't exist everywhere on the islands.
If your hostel or hotel doesn't have a water cooler, consider buying a few gallons at a time and refilling your bottle that way.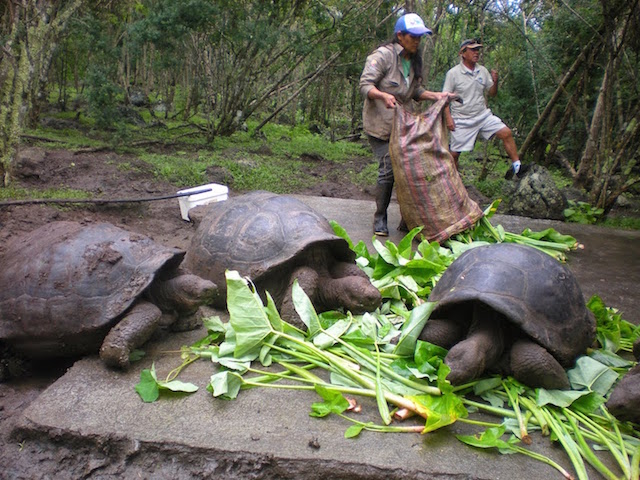 Galapagos Islands Travel: 10 Things I Regret Not Packing
6. Snorkel gear
Virtually every destination on the islands presents an opportunity to hop in the water and explore. Having your own snorkel, mask, and flippers will allow you to dive into places that aren't on structured tours or near rental places.
Anytime you're swimming in the ocean, there is a whole world beneath you that you don't want to miss seeing! Even on guided tours, you can save quite a few dollars by having your own.
7. A disposable waterproof camera
Having your own snorkel will mean experiencing tons of exotic and beautiful sea life. A disposable camera is perfect to preserve some of these moments. Unlike real underwater cameras, they're cheap and lightweight, so if you happen to misplace it, or it floats away in the water, you'll only be missing your pictures and not an expensive piece of equipment. They are also useful at the beach where sand can ruin camera lenses.
Plus, in an era of digital photography, it's kind of exciting (and definitely nostalgic) to have to wait to get your photos developed.
8. Bug spray and hydrocortisone cream
If you are planning on going anywhere other than the coast, this is an absolute must, especially if you will be working as a volunteer. There are tons of bugs that bite, and because the bugs are so numerous, the result is clusters of itchy bites. Any sort of bug spray will be effective, but make sure you bring hydrocortisone cream for bites that get past the bug spray barrier.
9. Cash (in small denominations)
This may seem obvious while traveling, but it becomes extra pertinent on some of the islands. ATMs are limited and most shops will charge extra for running a card. Isabela Island has no ATMs whatsoever, and some hostels and hotels don't even accept cards.
Most stores don't have change for bills larger than $10. Taxis are often only a few dollars, and most items are not very expensive, so having lots of $1 and $5 bills is the best way to carry your cash. Every time I tried to break a $20 bill, I was almost certainly turned away.
10. An extra (empty) bag
I left my house with all the clothes I thought I'd need in one backpack and one carry-on, because I wanted to travel light, but that plan went out the window on day two in Quito. A trip to the Galápagos Islands usually involves a layover in Quito, where there are so many cute shops with Ecuadorian souvenirs. I couldn't help myself. I ended up buying a huge duffel bag to accommodate my stuff, and I knew I would be buying more on the islands.
Have you traveled to the Galapagos Islands? How your trip? Email us at [email protected] for information about sharing your experience and advice with the Pink Pangea community. We can't wait to hear from you.
Galapagos Islands Travel: 10 Things I Regret Not Packing photo credits: Cristina Salvo