Two Weeks in Costa Rica: The Real Deal with Veronica James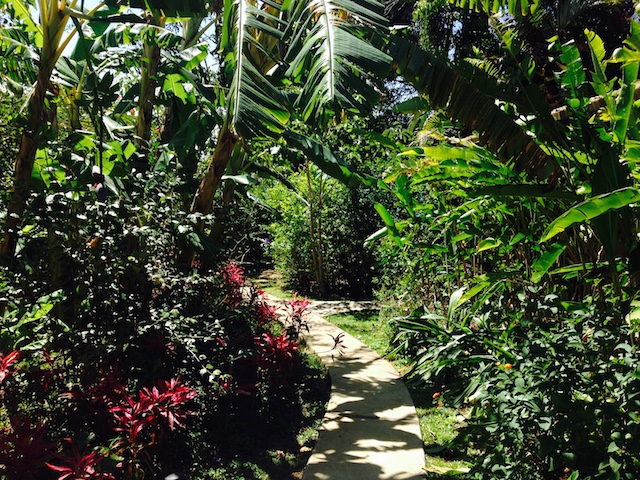 Planning to spend two weeks in Costa Rica? Here are the sites, activities and accommodations that Veronica James recommends for your trip.
Two Weeks in Costa Rica: The Real Deal with Veronica James
Tell us about yourself! What do you do when you're not traveling the world? Where do you live? What made you decide to go to your most recent destination?
When faced with that "now what?" moment after sending our youngest out into the big, wide world, my husband and I set out to break the empty nest rules by selling everything and hitting the road. We bought a used RV (extremely used actually, it was older than any of our kids) and took off on what we thought would be a short term adventure. We discovered that we love the vagabond lifestyle and decided to keep on going. Along the way we rediscovered the couple who fell in love years ago, and chronicled the journey on our website, Gypsy Nester.
I was very impressed with the way that Costa Rica has embraced ecotourism, understanding the need to keep their beautiful beaches, national parks and treasured wildlife as pristine as possible. Plus they have tons of monkeys, and I love monkeys.
How long did you go for? How did you spend your time?
We spent two weeks, mostly involving outdoor activities like hiking through Manuel Antonio National Park, visiting the pristine beaches, biking through the forests, and exploring Arenal Volcano.
If all the ecotourism talk conjures up visions of carrying a backpack through the jungle, sleeping in tents, and living off of nuts and wild papayas, I can relate. But there's luxury to be found, too. We soaked in hot springs on the slopes of an active volcano, and I even had a massage while watching monkeys swing through the trees. Can't do that in many places!
What were your most memorable experiences? What were the biggest disappointments?
A nighttime walk through the jungle. The sounds were amazing, and we saw monkeys, owls, bats, sloths, huge bullfrogs, and the iconic red-eyed tree frogs that seem to be photographed in every story about Costa Rica.
Can't say that there were any big disappointments, or even any small ones for that matter.
What do you wish you knew before you went?
I would say that the city of San Jose does not have a whole lot for visitors to see and do, so don't schedule more than a day or two there.
Any favorite restaurants/hotels/hostels/sites you'd like to recommend? Tell us what made them great!
My favorite hotel was the Parador Resort and Spa. They prove beyond a doubt that luxury can be eco-friendly. By using systems like onsite composting, and offering special shampoos and soaps that allow water to nourish the landscaping, they care for the environment around them and have integrated into the surrounding jungle so completely that the wildlife population has actually grown.
Is there anything that women specifically should know before they travel to your destination?
Bring more than one bathing suit – you're going to spend a lot of time in the water! The monkeys plan heists – so make sure your stuff is secure when they are around. They seem to be especially fond of cell phones, sun glasses, and cameras.