Tired of Traveling and Happy at Home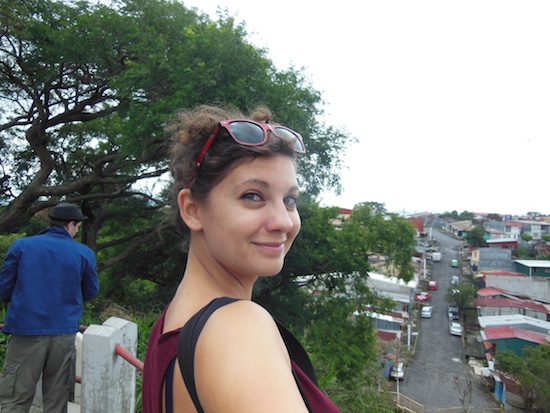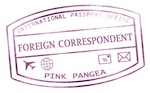 Two weeks ago, I left Costa Rica and returned to my childhood home in Chicago. Since then, I have hardly left my house. I've been to yoga class, a few friends' houses, and to my neighbor's to babysit. But I can't bring myself to go adventuring in Chicago yet, especially when the snow is falling and I'm happy at home.
During my flight out of Costa Rica, I was sort of in shock. I was blessed with the time I had at an orphanage called Hogar Cristiano (Christian Home), which is run by a small congregation of nuns. The nuns work incredibly hard to care for the kids, and I want to be able to follow their example. Spending time with the nuns showed me what faith and service look like.
I would happily go back to the orphanage to learn and live with the nuns and the children. Still, as much as I loved the time I spent with the nuns, I didn't feel connected to Costa Rica like I felt connected to other cultures I've experienced. For the first time, I was happy to leave a foreign country.
I don't mean to discourage anyone from traveling to Costa Rica.
I don't mean to discourage anyone from traveling to Costa Rica. I only want to express that sometimes the travel bug can make you sick if it bites too much. I have moved around so much that I now have no roots and no physical community. For me, this is truly sad and exhausting. I know that travel can blow open your mind and change your life. Sometimes coming home can do the same thing by allowing you to rest and reflect.
I didn't have time to go to the famous natural wonders that Costa Rica is known for, like the Cloud Forest in Monteverde, the Osa Peninsula, or the beaches of Guanacaste Province. I was usually riding crowded buses through San Jose rush hour traffic or in a dusty small town near the once-gorgeous port town of Puntarenas. I still felt like every day was an adventure, though.
My Spanish improved quickly and my ability to ignore catcalls rather than respond to each one with a loud swear also got better. I had my mind blown by theologians, street performers, and homeless community organizers. I definitely don't regret going to Costa Rica, and I also definitely don't regret coming home.
Tired of Traveling and Happy at Home.
This will be my last post as a foreign correspondent for Pink Pangea, and this recent flight home signaled the end of my international travels for a while. After spending a few years living a semi-permanent life, it feels great to be moving to New York City into a real apartment for six whole months–the longest I've stayed in one place in four years.
I am so grateful to all the people who have supported me throughout my travels, including the powerful women of Pink Pangea.
So, rest, reflect, and get yourself ready for the next adventure–even if it's in your own backyard!