Teaching English in Croatia: A Conversation with an American Teacher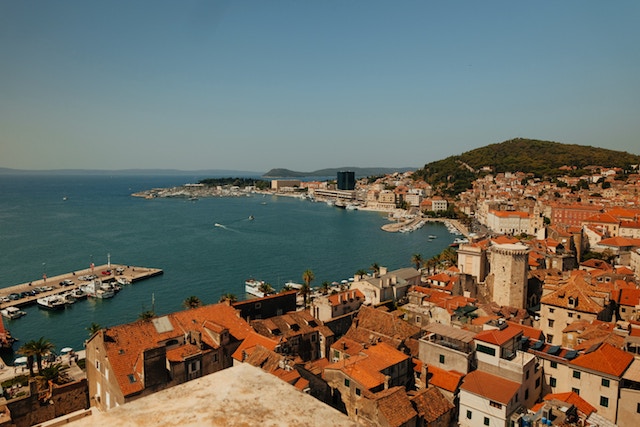 This week, I sat down with Kelly Retzlaff to learn about her experiences as a first grade teacher at The International School of Zagreb in Croatia. She is just about to head into winter break after her third semester teaching english in Croatia. During a trip to Berlin, she shared her journey from Denver to Zagreb and her future plans.
Melissa Shock: Hi Kelly! So, tell me, how long have you been teaching?
Kelly Retzlaff: Hi! I have been teaching for six years total. I taught four years in Denver, and I am now halfway through my second year in Zagreb.
MS: Tell me about what kind of school you taught at in Denver.
KR: It was a public school in a very urban part of Denver. [There were] a lot of ESL students, who are kids who speak English as their second language. I had about 30 students total each year and that's a lot of students in one classroom! Parent relationships were difficult because they just didn't see school as a priority for their children.
Over time, the administration at the school became very political because there is a lot wrong with the system; they were always looking for someone to blame. That blame [for underperformance] was usually placed on the teachers. So that was very difficult to navigate.
MS: So would you say you had a good experience teaching at that school in Denver?
KR: I loved working there, mainly because of the students. I loved those kids! They needed me and they were hard workers. Teaching there taught me a lot. I feel like I'm a better teacher because of how difficult and challenging it was to teach there. In the end though, because of politics and test scores, I was ready to move on. In the States, it's all about the tests and I was done with that.
MS: Tell me why you originally decided to look for teaching opportunities abroad.
KR: In summer 2011, I went on a three-week trip though Europe. I loved it there–I immediately felt like I was home; I never wanted to leave! When I got back to Denver, I thought, 'I'm going to live there someday.' A few months later, things really started going downhill at my school in Denver, so I decided to put in my resignation and go abroad.
MS: Tell me about the process of searching for international teaching opportunities.
KR: To move to an international school, there are sites you have to go through–Search Associates and ISS. They cost a lot of money so I decided not to do that. I just cold called and emailed my resume to every single international school in Europe. I applied to nearly 80 schools!
MS: What was the interview process like?
KR: First, the principal emailed me a list questions. I responded to those, and he followed up with a long email basically selling the school to me. It concluded with him asking for a Skype interview. I was nervous because I had never done an interview over Skype. Do I need to wear pants? They're only seeing my shirt, right? What do I do with my hands? Is my connection okay?
It ended up going great. He was really nice, and I got an amazing feeling from him. I was honest and asked him a lot about the city and if it was safe, as I didn't know a lot about the country. I just got a great vibe!
From there, I interviewed with the school's director. It was a really good, laidback interview. She told me the principal liked me, and she respects his opinion. The interview was more her making sure my questions were answered. She told me they really like me and that I would fit in really well at the school.
She then said, 'I am now verbally offering you the job.' I practically cut her off, I was shouting, 'Yes! Yes! Thank you, thank you!' She emailed me the official contract the very next day.
MS: So when did the job start?
KR: I got hired at the end of May 2012; I was a very late hire. I started my job search in October, so it took me six months to find a job. Then I started the job in August 2012.
MS: Wow, three months. That wasn't much time. Tell me about the process of moving your whole life abroad.
KR: I was very, very excited and very nervous. I mean, I didn't know what to expect. I had never lived abroad; I hadn't even lived outside Colorado, so it was very scary but knew it was the right thing for me and it felt right. So, since I got hired so late, it all happened really quickly.
I sold everything, packed my life into three suitcases, sold my car, leased my apartment, and then just tried to spend as much time with friends and family as possible.
MS: So, now you've been living in Zagreb for a year and half. Tell me about it.
KR: Overall, I adore Zagreb, I just love it! Number one: I like how safe it is. I feel safer here than I ever did in the States. Completely. I can walk around at three in the morning by myself and not think twice about it. You hear so many stories about people dropping their wallet or purse and people that find them and return it. It's a community here, and I feel like everyone just takes care of one another.
Also, it's very easy to get around. The trams and buses are great, but it's a walking city. I walk to work everyday, to the grocery store, to meet friends on the weekends. I love that about it, and I love its location in the world. It's in a great spot to visit so many other beautiful places in Europe. I didn't think I would ever visit Eastern Europe until I moved here. Vienna, Prague, Hungary… all so, so amazing!
The one negative thing would have to be the language. It's very, very, very difficult to learn and many times it's hard to get by without it, as the majority of the people don't speak English. That's been hard. Simple things can be difficult.
MS: How was the process of making friends?
KR: I am fortunate that I walked into an expat community. My school is half expats, half locals. I had an instant group of friends because we're all in the same situation. We're all experiencing the same things: being an expat, moving from home, learning the culture and language. I made instant friends very naturally. Making friends outside of my school community has been next to impossible. There isn't an expat community outside of the school and so it's difficult to meet other people.
MS: How has it been dating or meeting men in Zagreb?
KR: It's very difficult. Far more difficult than what I thought it would be. I had this romantic view that I would move abroad and meet a sexy European and get married and it would be like this beautiful storybook romance. It's not like that at all! It's difficult to meet foreigners. There's the language barrier; most local men don't speak English at all. Plus, all the rules are different. People date and flirt differently here, something I'm obviously not used to. People meet through friends or family. My family isn't Croatian, and I don't have a lot of local friends.
MS: So, let's go back to teaching. What is your school like in Zagreb?
KR: I work at the American International School. The facilities are probably the hardest thing about working there. We rent space from a church. It's hard because it's small and not meant for school classrooms.
MS: What about the types of students?
KR: Our community is 25% Croatian, 75% mixed. Those students are the sons and daughters of embassy employees or international corporation employees. It's really neat. It is a private school, but not-for-profit. So the American government subsidizes us a little bit, but we're funded mainly from tuition.
MS: Aside from the demographics of students, how is it different than teaching in Denver?
KR: It's so different. Everything. For starters, the mentality is not about teaching for a test. It's not using test scores to challenge teachers or discipline them. It's really child-focused. And, it's child-centered learning and helps kids become global citizens and allows them to really embrace their interests. If they have an aptitude for music, let's explore that. If they're interested in art, let's focus on that.
And that's much different than what I'm coming from in a public school. In Denver, the curriculum was very rigid and all teachers had to teach the exact same thing, the exact same way.
MS: So you're given more freedom in Zagreb?
KR: Yes, way more freedom and more resources. We have smaller class sizes, less than half of what I had in Denver. I also have a full-time teaching assistant, which is unheard of in the States. With the smaller class size, I can devote a lot more time to individual learning.
MS: Would you say you enjoy it more than you did in Denver?
KR: Absolutely! Hands down!
MS: Tell me a little bit about your teaching style and what makes you stand out, as I know you've consistently been rated quite highly in Zagreb and in Denver.
KR: I think that I have a natural ability to teach. I can clearly see what my students need and create lessons around their needs. I know I have really good classroom management; I know how to engage students and really help them to become lifelong learners.
In fact, I believe in inquiry-based learning–giving kids a hands-on project and having them work together to solve it. I think my biggest strength is that I'm willing to learn. I'm a lifelong learner myself, and I really value learning more as a teacher because there is always so much more I can be doing.
MS: So I understand that you may not be teaching in Zagreb next year. Will you look for other opportunities abroad?
KR: Yes, absolutely, I am staying international. This is my life now. It's the lifestyle for me. They view education differently abroad, and it's something I very much agree with. Like I said, it's child-centered and focuses on what's best for each individual child. And I love being an expat! It's really difficult at times, but so wonderful. It makes you really respect other cultures and other people and it makes you so much more open-minded.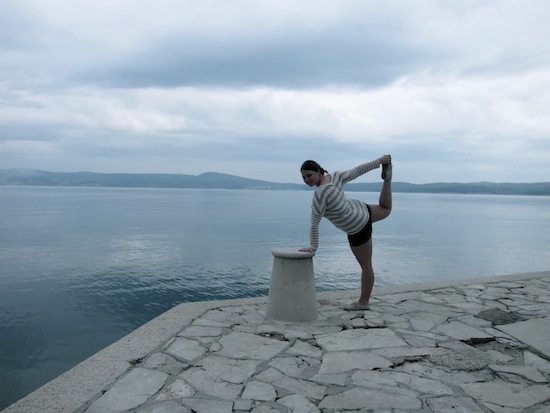 Teaching English in Croatia: A Conversation with an American Teacher
MS: So tell me about the process of finding an international opportunity this time around.
KR: So this time I'm going through a search agency and I'm really glad I am. It's making the process a lot easier and also I'll be more marketable, because hiring schools can get all of my information in one place. And now I know a lot more people and in this industry, it's a lot about who you know, and I'm now using my resources to find those good opportunities.
I'll be expanding my horizons a little more this time, beyond just Europe. Coming here has changed my viewpoint of the entire world. There are so many amazing places out there and I could be happy in a lot of them, and I will end up where I'm meant to be.
MS: That's so great to hear! What advice do you have for others aspiring to be international teachers?
KR: Be open minded about where you go! Don't limit yourself to a few places you think you want to live–you're missing out on so much of the world. Go through an agency and go to the job fairs. It's expensive but it's worth it. You'll have a higher chance of finding a job.
And I think it's really important to have a few years of experience in your home country to learn the school system so you can bring that knowledge to your international school. Lastly, don't be scared! I think many women may be discouraged to do things alone. But we're just as capable, (whispers) if not more, to do things one our own!
Hashtag girlpower?
Hashtag girlpower
(We fist bump.)
Teaching English in Croatia: A Conversation with an American Teacher
Related Reading
How to Prepare for a Backpacking Trip to Croatia
What Not To Do At The Bosnia-Croatia Border
Travel Split: Essential Tips for Your Seaside Vacation
Wild Camping and Hitchhiking in Croatia
From Dubrovnik to Zagreb: A Beautiful Week in Croatia
Have you traveled to Croatia? What were your impressions? Email us at [email protected]pinkpangea.com for information about sharing your experience and advice with the Pink Pangea community. We can't wait to hear from you. Top photo by Unsplash.