Wild Camping and Hitchhiking in Croatia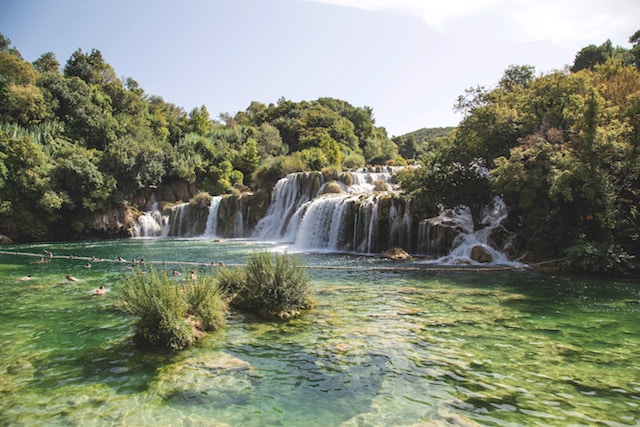 From a young age we are taught to fear strangers. I grew up being told "don't talk to strangers," and "never, ever get into a car with someone you don't know!" I've repeated this myself on many occasions to my nieces and nephews, for sure. But isn't it odd that as we grow into adulthood, we still accept this old childhood conditioning? We are, in fact, all strangers to each other, aren't we? Until we meet, speak, or extend a hand. And though I wouldn't argue that not getting into a car with a stranger is a good rule to teach children, it's a rule that shouldn't always be followed by adults. If I'd followed this rule, I would never have chosen to go hitchhiking and wild camping in Croatia.
Growing up in a family of five brothers and sisters can bring out the wild side in anyone. I still have healthy fears, but stepping taking risks comes naturally to me.
So I have always wanted (much to my family's concern) to go hitchhiking and wild camping. I had never previously even considered traveling to Croatia, but once I was there I wondered how this beautiful country had escaped my radar. I spent an entire month in this land of astonishing coastlines, rugged mountains and beautiful people, and at the end I didn't want to leave.
Hitchhiking was such a freeing experience. I felt like a true hippie standing on the side of the road, singing and enjoying the view
As a solo female traveler having never hitchhiked before, I was a little nervous. So I opted for a travel partner to get my feet wet with. We made cardboard signs and hit the road. It took just 15 minutes to get our first ride. After that initial pickup, I was in love with this new way of getting around.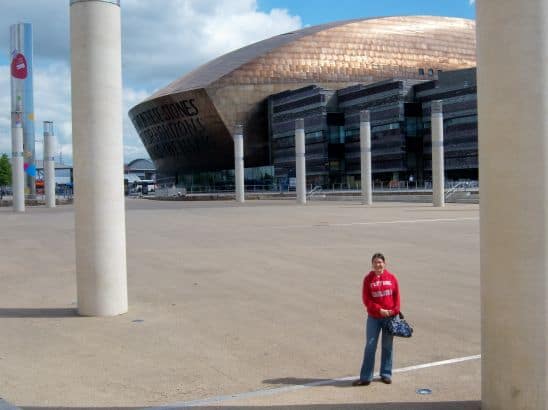 Hitchhiking Croatia: Wild Camping and Hitchhiking in Croatia
We were picked up by married couples, solo men and solo women; even a few who spoke zero English. I never once felt in danger; quite the contrary, in fact. I was always greeted with a friendly smile and great conversation. I'm actually still in contact today with one of the couples who answered the call of the cardboard thumb.
My travel partner and I got a lot of laughs, waves, honks, thumbs up with our big thumb sign, and many "sorry my car is full" or "I'm going the other way" responses. We passed the time between rides jamming to music, enjoying the views and telling stories… even in the rain. (And by the way, Croatia is scattered with fruit trees if you get hungry while waiting.)
Hitchhiking was such a freeing experience. I felt like a true hippie standing on the side of the road, singing and enjoying the view; I loved it! It didn't matter what time it was or how long it took me to get where I was going because I felt free! And if I didn't get to my destination by nightfall, no problem. I would just wild camp off the side of the road.
Wild camping is another means of travel often overlooked by solo females. I found it to be a fantastic way to save money and see a different side of the countries I visit. I have done this both alone and with friends, and they have been some of the best nights of my journeys.
I wild camped for six nights in Croatia. While hitchhiking from the gorgeous Paklenica National Park to Split I camped both in a cave in Starigrad and on the side of the road in Zadar. I also spent four nights camping on the side of a cliff with a stunning view, where I met the rising sun with a naked plunge into the warm Adriatic Sea, after hitchhiking from Split to Dubrovnik (home to Game of Thrones).
What I've learned about hitchhiking and wild camping include the following:
People who stop to pick up hitchhikers are just as leery of you as you are of them.
They are stopping to pick you up out of the goodness of their heart, not because they are creepy ax murderers (fingers crossed, of course…)
Usually they just want conversation for a long ride.
They too have been a hitchhiker, and are paying it forward.
Just because someone stops, doesn't mean you have to get in. Trust your gut. If it doesn't feel right, wait for the next ride.
Hitchhiking is a great way to travel, save cash, meet locals, have a lot of good conversations and meet new friends.
People will only stop to pick you up if you act like you want to be picked up. Smile. Wave. Don't play on your phone!
Always carry a tent and a sleeping bag so you can wild camp if necessary.
Choose your camping spot wisely.
Hitchwiki is a great place to find good pickup locations as well as wild camping spots.
Listen to your body: it never lies.
Thank you Croatia for your stunning beauty and wonderful memories. Until we meet again!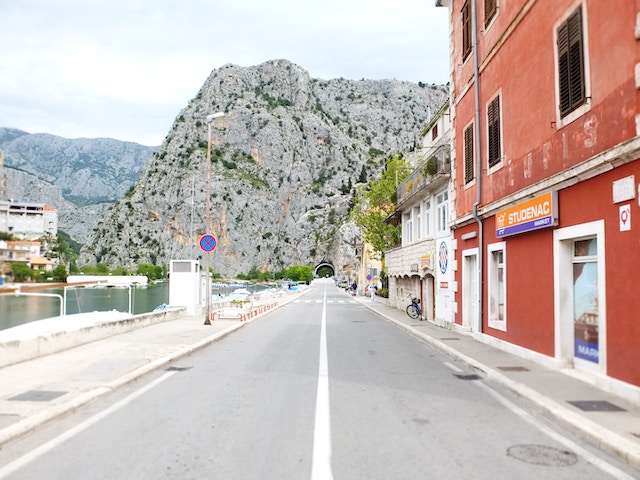 Have you traveled to Croatia? How was your trip? Email us at [email protected] for information about sharing your experience and advice with the Pink Pangea community. We can't wait to hear from you.
Photo credits for Hitchhiking Croatia: Wild Camping and Hitchhiking in Croatia by Amanda Beckley.