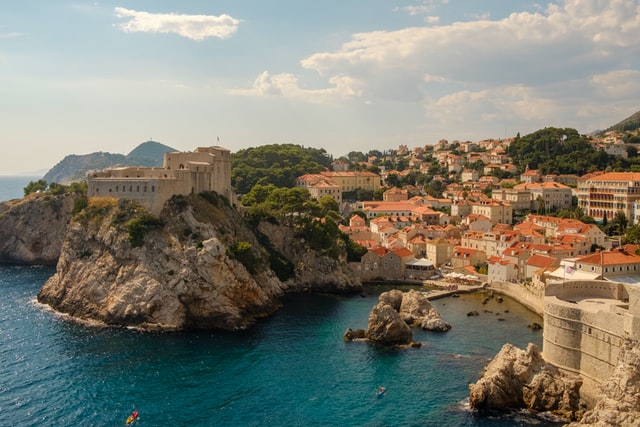 My most recent adventure, three months in the green heart of Italy, Umbria, is not quite over, and yet, I can't wait to jump into the dark blue transparent waters of the Adriatic. I know that so many adventures await me in Croatia. Destination Croatia*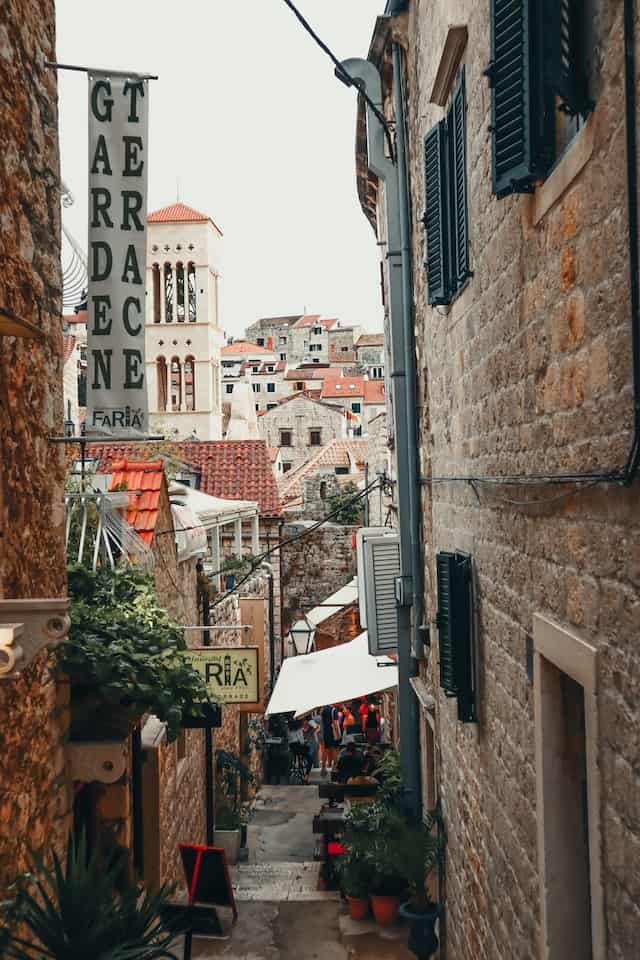 Why Croatia?
About five years ago, I had the opportunity to spend a summer working as a tour guide in Croatia, visiting incredible sights and hearing locals' stories. And ever since I left I dreamt of crossing the murky side of the Italian Adriatic into the clearer waters that bathe the Republic Hvarska, and to become a traveller in the country where I used to be a guide.
In the meantime, I've had the privilege of crossing entire continents and of making pretty much all the mistakes a backpacker can make. So this time, I am ready.
Backpack chosen
My backpack is the same 45-litre old grey and purple backpack I used to cross South America and to do the Camino de Santiago. It has the right amount of support for my back and I know, if needed, I can walk, literally, hundreds of kilometres with it comfortably.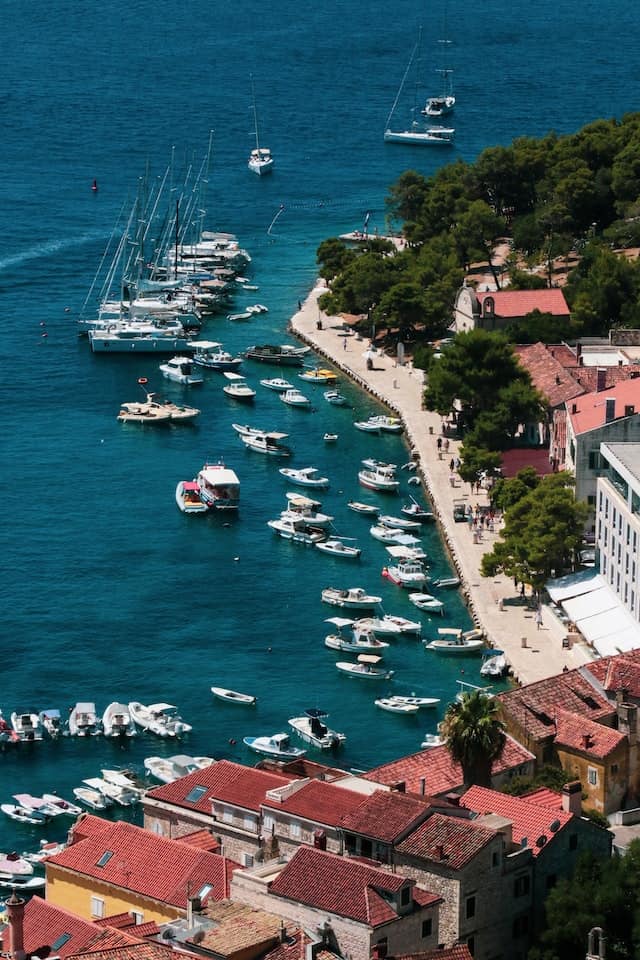 Packed lightly
I've packed flip-flops, trainers, light clothes, one bikini, a small epilator and for the first time, I am taking a pair of nice black shoes. Although it makes my backpack a little heavier I still remember the feeling of walking in the nicest jazz club of São Paulo wearing a nice black stripy dress… and hiking boots repeating the mantra, "My feet are invisible." Of course, I am also taking my faithful mini-laptop, a notebook and my best friend, my DSLR.
Foot care included
We how a good backpackers' feet look–dry cracked skin around the heels from exploring new sites and randomly walking into stranger's homes. Backpackers' feet are just as important as their eyes. A backpacker needs eyes wide open not to miss anything and feet ready to carry the weight of their bodies. So on the girly side, I've packed some exfoliating scrub, moisturiser and a foot file to use briefly after showering.
Destination Croatia: How to Prepare for a Backpacking Trip to Croatia.
Ready to be contacted (by family)
Although many long-term travellers tend to buy a local SIM card whenever they arrive in their destinations, I've bought a Portuguese Lycamobile SIM card. I know it sounds like a dumb thing to do, but based on seven years of traveling, I know that I rarely call hotels, hostels or locals. For the traveller, a smartphone means quick access to internet if needed. But, more importantly, to a traveller's family, it is a useful and reassuring tool. My family will be able to call anytime they want, while I won't pay annoying roaming fees.
General knowledge of the country
This time, I am going to a country where I've travelled and worked before, which, in some ways, is a bit like cheating. But I find it very important to know a few things before jumping into any new adventure. For example, I'll be sure to research things that will help me to be more open to understanding the country and its people and the history. I've also learned a few useful words like Dubro jutro (Good morning), Hvala (thank you), and volim te (I love you) just to be on the safe side.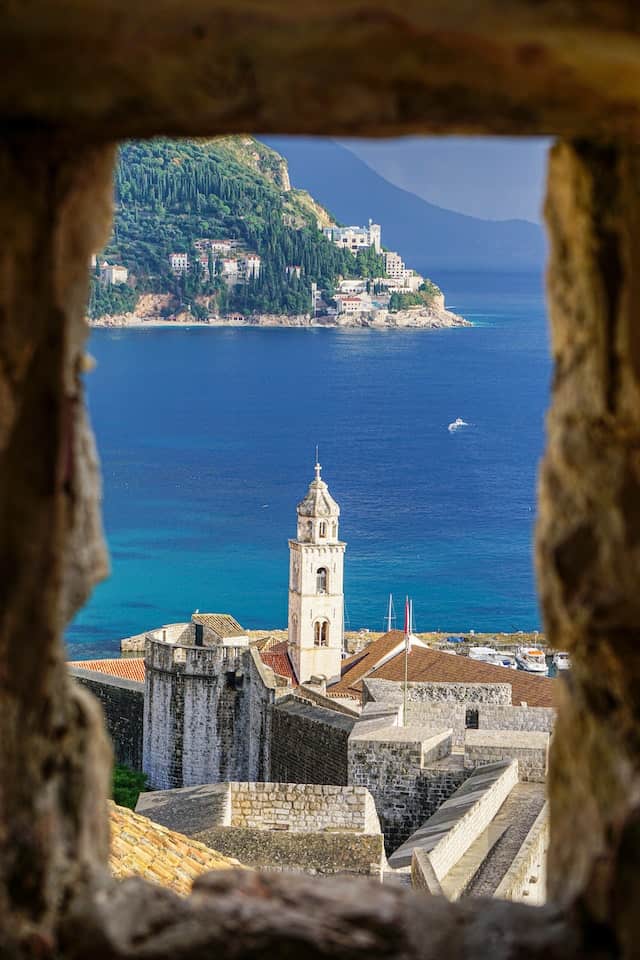 The ready-for-anything plan
After many years of trying to plan, I've given up. I find that in a successful plan, the most important point is knowing where to start. The second most important point is having a flexible list of things that you'd like to experience–for example, bathing in the warm waters and walking through old narrow historical streets alongside homes made of stone where Roman emperors and Venetian soldiers walked. The third most important thing is to pack an open heart–ready for a multitude of possibilities.
Excitement? Yes sir!
"The day I do not get excited about it, I will stop travelling," said my very own tour manager and trainer to a group of eager wannabe-tour-guides as we drove on a windy road with the blue Adriatic shining on the left, and the dark mountains of Montenegro on the right.
Now, years and dozens of countries later, I still feel just as excited about climbing onto the upper deck, looking down at the distant clear sea, and feeling my legs turn into jelly as I prepare to jump… any second now.
Photo credits for Why Croatia by Unsplash. This article was originally posted on July 29, 2015 on Pink Pangea.