How to Choose the Perfect Travel Backpack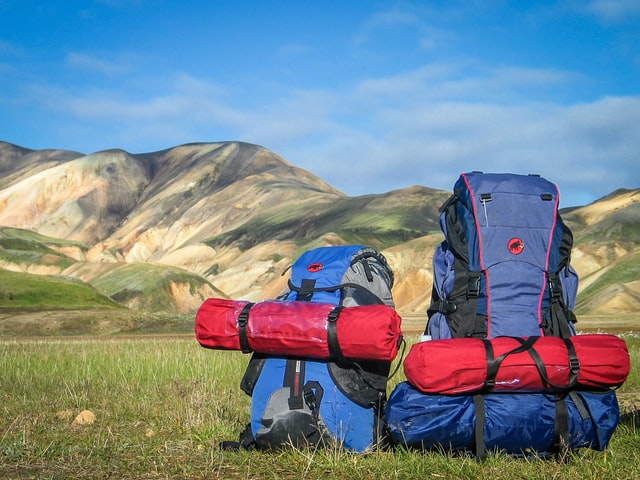 When I'm on the road, my travel backpack is my best friend. I make my way down cobblestone streets and navigate through airports, train stations and crowded buses with my trusty backpack. It is crucial to pick the right backpack—one that fits your body well and holds the ideal capacity.
One important point to take note of when you purchase a backpack is to ensure it is of optimal weight and capacity. A good rule of thumb is to carry not more than 20 percent of your body weight. I'm 60kg so I should carry not more than 12kg (that's 20 percent of my body weight).
Here's a list of some of the best travel backpacks for women travelers.
1. For the photography enthusiast: Tilopa BC by F-Stop Gear
Here's a 48-litre backpack that keeps your camera gear safe. It comes with a rain cover pocket in its base, and camera gear can be accessed via the back panel. So, you need not worry about someone else accessing your expensive camera gear while wearing this backpack.
You can even take it hiking with you! It is compatible with most hydration systems available on the market. What's more, it is designed to be ergonomically-friendly with stabilizer straps and dual hip belt pulls. The Tilopa BC is a very comfortable travel backpack for us women travelers with smaller frames.
2. For the fashionista: Kolor x Yoshida
This backpack is beautiful! Japanese brands Kolor and Yoshida collaborated to create a pretty, technical backpack. It comes in two color combinations: black/grey and purple/yellow. I would definitely choose the more colorful option. It is fashionable, functional and comfortable. The design is minimalist, simple and clean—a fantastic women travel backpack for stylish ladies. You would never look frumpy with this gorgeous backpack.
3. For the multitasker: Eagle Creek 2-in-1 backpack/duffel
This award-winning bag—named as the Adventure Gear of the Year in 2014 by National Geographic Adventure—is so light, it weighs just 411g. You are able to convert it from a backpack to a duffel bag with 15 percent more capacity. It comes with security features too, like its pack-in pocket which doubles as an interior security pocket. The zippers are lockable too and it comes with lifetime warranty, which is just fantastic.
4. For the frequent flier: Tom Bihn's Aeronaut 45
This minimalist backpack is designed to be within the maximum-size airline carry-on limits. It can be carried as a backpack, a suitcase-style shoulder bag or as a duffel. Its zip-away backpack straps makes it easy for you to check-in the bag on airlines. Say goodbye to straps caught on airlines conveyor belts! The padded handle is extremely comfortable too. If you'd like something smaller, Aeronaut 45's little sister the Aeronaut 30 is available too.
For the budget conscious: Quechua Arpenaz 40 Hiking
Quechua's Arpenaz backpack comes in two colors—navy or red. I would pick the girly one in red with pink straps. It weighs just 640g, so it doesn't add on to the weight on your back. There's a lot of pockets in this backpack for your travel essentials too: 1 outer pocket, 1 on top of pack and 2 net side pockets. It comes with padded back and straps, as well as a chest strap belt. It's definitely a comfortable bag for travelling. What's more, this bag comes with a 10-year guarantee and costs just USD$22.
Be sure to get some packing cubes to organize your travel backpack too. It helps with compartmentalizing your clothes and other belongings, making them more accessible. Hopefully this helps you with your backpack purchasing decision. Happy backpacking!
Photo for How to Choose the Perfect Travel Backpack by Unsplash.