Learning to Cook Around the Globe: In Conversation with Lauren Shockey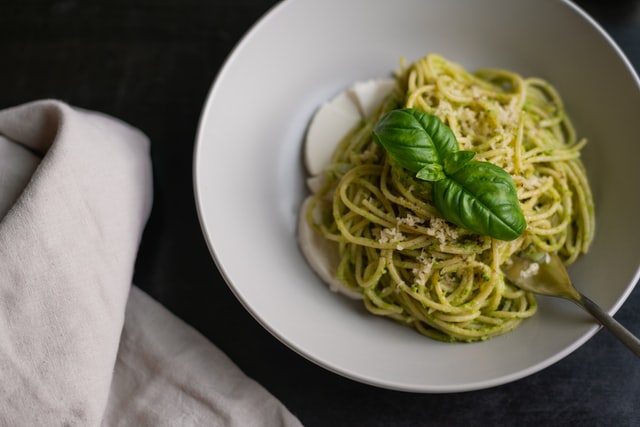 Learning to cook in four of the world's most popular cities while exploring new cultures, becoming friends with locals and writing about all of it too – Lauren Shockey did it all! We had the opportunity to speak with Lauren about her experiences, and her transition from aspiring chef to food critic and what it was like writing her memoir Four Kitchens. Here's a glimpse into our conversation.
Learning to Cook Around the Globe: In Conversation with Lauren Shockey
Tell us about your memoir, Four Kitchens?
Four Kitchens is a culinary memoir that recounts the year I spent learning to cook in four restaurants around the world. After I graduated from culinary school, I realized that my education was far from complete, and that the best way to really learn to cook was to get down and dirty in the kitchen. I had also wanted to learn more about global food cultures, so I hatched a plan to work in four very different culinary locales.
I started off learning molecular gastronomy at wd~50 in New York City, then went to Hanoi in Vietnam to learn all about my favorite cuisine. Then I headed to Tel Aviv, Israel, where I worked in a contemporary bistro. And finally, I ended my culinary apprenticeship in Paris, at the two Michelin star restaurant, Senderens.
I embarked on the journey thinking I might become a professional chef, but ultimately I realized that what I loved most about cooking was home cooking and getting to enjoy meals with my loved ones.
What was it like to learn how to cook in four very different cities?
New York and Paris were probably the most similar in that I worked in high pressure environments, making food at the fine dining level. These kitchens, particularly in Paris, were hierarchical, and you had to pay your dues. Cooking represented an art form for many of the people who cooked in these restaurants, whereas for the chefs in Vietnam and Israel, cooking was more of a job, and the experience was a little more relaxed.
In Paris, for example, I spent a lot–and I mean a lot–of time shelling stone crabs each day. My tasks in Paris focused much more around prep work than actual cooking, whereas in Tel Aviv, I actually got to run the appetizer station. At wd~50 and Senderens, though, I learned about the discipline and focus required to be a great chef and really came to admire chefs who take ingredients and elevate them into artful and memorable cuisine.
While learning to cook, did you get to know their cultures and explore the countries?
One great aspect about working in Vietnam was that the chef who I worked for there, Didier Corlou, believed that great cooking happened not just at the restaurant, but in the markets and on the street corners. He encouraged me to spend as much time as I could eating local food and exploring Hanoi rather than just chopping vegetables and making sauces. I generally worked all morning and into the afternoon at his restaurant, La Verticale, but would then have a three-hour break before the dinner service. During that time, I would wander the streets of Hanoi, seeking out the city's best bun cha, pho, cha ca, nem and banh cuon, to mention a few of my favorite dishes.
Read as much as you can if you want to be a food writer. Also write as much as possible, be it in your journal or blog or for publications. Writing is indeed a craft, and you'll only get better the more you practice.
In Tel Aviv, I ended up befriending some locals and they were a great insight into teaching me about Israeli culture and lifestyle. I was already fairly familiar with French culture, having studied abroad there in both high school and college (I majored in French literature), but it was an eye-opener for me to see how the brigade system still pervades fine dining restaurants.
Did you learn to cook with other travelers or locals?
I worked in restaurants in all of the four cities, so the majority of people I cooked with were locals. I did take a one-day cooking class that Didier Corlou held in Hanoi, during which time another woman and I visited the local market and then learned to cook Vietnamese specialties. Other than that, I spent more time with locals than other travelers. In each city I rented apartments and ended up working late restaurant hours, so I actually didn't end up meeting many other travelers during my own journey.
Tell us about eating in these four cities. Did anything shock you at first?
I ate dog meat in Vietnam, which was definitely the most shocking food I ate during this year, if not in my whole life. I had befriended a local Hanoian and had mentioned to him that I'd heard that dog was a local specialty. He then took it upon himself to take me to the city's famed open-air dog restaurant. I ended up not being a fan of the food (there's really no way to make chewy, steamed dog meat palatable), but being in an unfamiliar culinary setting was the whole purpose of my adventure.
Dining out was different in each of the four cities. In New York, we worked really long hours (about 11 a.m. to 11 p.m.) but several of the chefs would go out to eat together after the shift, usually to New York Noodletown, a Chinese restaurant in Chinatown.
In Vietnam, I ate a ton of street food and made it my mission to try as many new dishes as I could. From that, I discovered a wealth of Vietnamese dishes that you don't hear about as much as, say, pho or banh mi. I devoured bun cha (a pork patty and rice noodle dish); mien xao (stir-fried noodles with tiny fried eels), banh tom (sweet potato and shrimp fritters), banh xeo (a fried crepe filled with shrimp and bean sprouts)… I could go on and on!
What was the overall transition from being a restaurant critic to food writer like?
I was actually a food writer before I became a restaurant critic. From the time I was in high school I had wanted to be a food writer. I was greatly influenced by the writings of Ruth Reichl, Jeffrey Steingarten and Amanda Hesser, and knew that was the career path I wanted to pursue.
I began freelancing back in 2005, pitching article ideas while still in college. One of my first stories was in the now defunct ElleGirl about how to throw a Parisian-style dinner party, which arose when I was studying abroad in Paris in high school. I continued freelancing and then attended culinary school in 2008, before writing Four Kitchens over the course of 2009.
When I returned home to New York City, I was looking for work and came across a job listing for a restaurant critic at the Village Voice. It had been posted on Craigslist of all places! I applied and ultimately got the job. Being a critic and food writer are pretty much the same — you're crafting a story and using food as a narrative thread in both instances.
Any recommendations for food writers and travelers?
Read as much as you can if you want to be a food writer. Also write as much as possible, be it in your journal or blog or for publications. Writing is indeed a craft, and you'll only get better the more you practice.
Also eat as much as you can and train your palate. You don't need to spend hundreds of dollars to eat well, but eating well while traveling often takes research and hitting the pavement. Keep a journal (or take photographs) of the meals you eat and the wines you drink (I admit that I always forget to do this with wines, and then regret it later when I'm home at the wine shop trying to remember what bottle I enjoyed on my travels).
Also, if you eat and travel a lot, I highly recommend getting a credit card like the Chase Sapphire Reserve, which has a really good points program for travel and dining.
Photo for Learning to Cook Around the Globe: In Conversation with Lauren Shockey by Unsplash.