What I Wish I'd Known Before Teaching English in Vietnam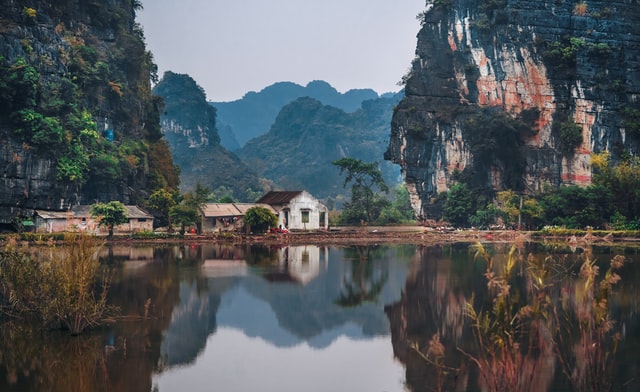 Vietnam is an incredible country and overall, I had an incredible experience teaching English in Vietnam. There are, however, some tips I'd like to share, things I wish I'd known before I moved to Vietnam to teach and travel.
What I Wish I'd Known Before Teaching English in Vietnam
Be sure to maintain your autonomy
First off, maintain your autonomy with your school upon arrival. Some schools are overprotective of their new employees, restricting your initial experience as a traveler and explorer. I was told that I could not leave my hotel, and I had a private car pick me up from the airport and bring me straight to my hotel. I was so incredibly excited and full of culture shock–which I love and thrive on–but I felt somewhat trapped. It was early evening and I had just landed in Hanoi, and I was being told I had to stay in my hotel for the night until I took the bus to Northern Vietnam.
Fortunately, I have a very dear friend living and working in Hanoi as an English teacher who was privy to this scenario, who told me not to worry about it. I later understood the fear sponsoring schools have surrounding the safety of their new teachers. But it's important that new teachers know that they are free and are under no obligation to follow these types of requests.
Check that your contract aligns with reality
When you start working for your new school, make sure that your contract is in alignment with your actual working conditions: the hours, resources, and overtime. Many teachers are overworked, and lesson planning is a key factor as it is not typically accounted for in your salary. So, a 20-hour week consisting of 10 two-hour classes can easily double to 40 hours, only 20 of which are paid.
This can substantially affect your salary and hourly wage. While some newer teachers might find this acceptable as you are gaining valuable experience, and in time you will trim down your lesson-planning time, it's something to be aware of and prepared for.
Make sure that your school is accredited
Be sure to find out if your school is accredited or not. Accreditation can affect your future referrals, work conditions, resources, and compensation. It can also affect the integrity of your contract and your employee rights. Unfortunately, I learned this the hard way, although it led me down a far brighter path (though that's a different story!)
Secure yourself a business visa
Being offered a position prior to arriving in Vietnam will allow you to secure a business visa, which will last for one year. However, should you decide to change schools or contracts, your visa will be terminated without notice. To avoid any unnecessary attention from the authorities, inform them of your change in status before they demand that you leave the country to reinstate your visa through another application and sponsorship from your new school.
Try to learn the language
I love to fully immerse myself in a country: the culture, the food, the local activities and experiences, and especially the language. I had spent three months in Northern Vietnam studying the language and I was getting to be pretty good. But when I moved to Central Vietnam it was difficult to get by, because of differences in accent. This was frustrating and something I would've loved to have known in advance. At least I could have been prepared for having to re-learn the language with a different accent.
Be prepared to be uncomfortable
Finally, be prepared to be uncomfortable. I thrive on culture shock, but not everyone does. Be prepared for cold bucket showers for months on end, for unfamiliar food, for Pho for Sunday breakfast, chicken feet on skewers for late night snacks, no phone signal, no internet at times. The more rural you go, the more attention you'll get. I love all of these discomforts as I love being immersed in unfamiliar territory, but at times it becomes exhausting and you may seek comforts like nature, cotton underwear, English conversations, clean water, and meat you know is definitely chicken.
Maybe you'll want to go for a run or practice yoga without all of that attention. I was able to adapt, and I didn't want to be surrounded by tourists or expats, so I consciously chose to be in an obscure city in Northern Vietnam. It was actually the lack of nature that made me move in the end.
You can have a good life teaching English in Vietnam and make a good living while doing so, just be sure to do your research and prepare yourself mentally for this endeavor. An easygoing yet aware approach allowed me to find my way.
Top photo for What I Wish I'd Known Before Teaching English in Vietnam by Unsplash.com.