12 Benefits of Practicing Yoga While Traveling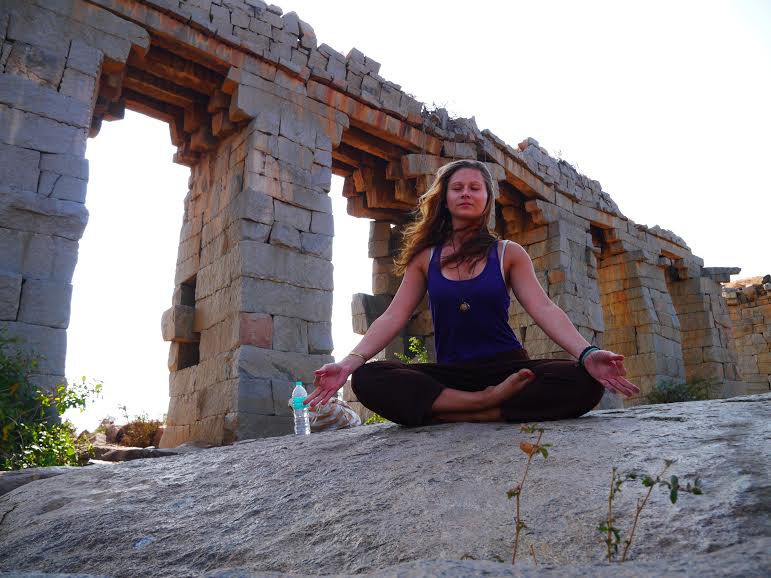 Two years ago, a trip to Asia unearthed my passion for yoga. Today, yoga is a daily part of my life whether I am traveling or not. From physical rebalancing to meditation to gaining new understandings of life, the benefits of yoga are plentiful. Looking back on my trips, I am struck by just how helpful I have found ir to practice yoga while traveling the world.
Whether you are backpacking, Couchsurfing, WWOOFing, HelpX-ing, or working, here are some practical benefits to be gained from a healthy yoga practice:
Practice Yoga: 12 Benefits of Practicing Yoga While Traveling
1. Carrying your backpack
While others may struggle, your back and muscles will be strengthened from yoga, enabling you to walk miles and miles with your backpack, which seems lighter than before.
2. Being elegant on boat trips
Getting on and off a boat on small, remote paradise islands might be tricky, but yoga-acquired balance coupled with strong limbs will help you look far less ridiculous climbing around or helping with luggage.
3. Farming with ease
If you happen to do exchange-based work on farms or in guesthouses, you will be thankful for all the forward folds and hip-opening poses you've ever done as you work on the ground, till the soil, plant seeds, clean floors, or take up any other kind of physical work. Your body (and mind) will be less tired and exhausted. You will be able to work better and faster with more energy and ease.
4. Earning good karma
Yoga can inspire you to view any kind of work you do as a selfless act of service. You will work with love and devotion and without any thought of goal or return, whether your tasks are cleaning the toilets, rubbing the floor, or picking fruit. You will see the beauty in each minuscule task.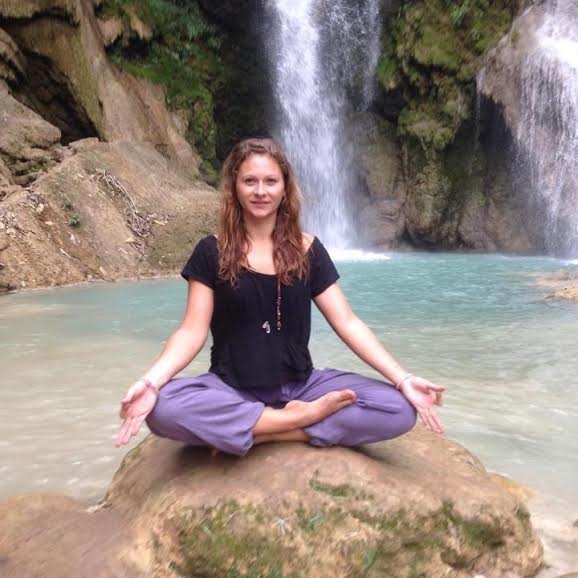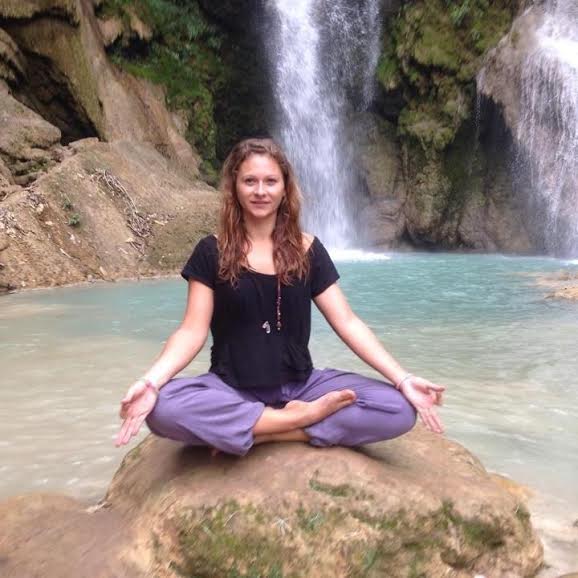 Practice Yoga: 12 Benefits of Practicing While Traveling
5. Finding fascination in everything
You may get to observe all the theoretical aspects of yoga philosophy, such as chakras, in practice. Discover the importance of circles while cleaning a window, the seven colors of the chakras in a sunset, or the time-lapse between action and reaction while diving.
6. Getting up early
The best energy stems from following your body's natural rhythm and rising with the sun. If you awaken early, you won't be in as much of a rush to complete your daily tasks. You will also be able to fully enjoy day trips that start early instead of sleeping in with a hangover.
7. Saving money on parties
If you want your body to feel great, spend the night drinking fresh fruit juices and water rather than alcohol. Yoga can help you to be naturally happy with yourself, which could lessen your desire to drink alcohol, freeing you to spend less and to party and dance more (with so much grace and energy).
8. Feeling energetic and focused during activities
All the breathing, meditating and exercising will enhance your enjoyment of the great activities traveling has to offer such as doing a dive certificate course, rock climbing, skydiving, kayaking, or even climbing Machu Picchu!
9. Encountering heightened senses and awareness
With yoga, you will experience the world around you in a more rewarding way. Landscapes, beaches, sunsets, mountains will appear ten times more beautiful and stunning. Fresh food will taste better than before; new smells and sounds will be subtly embellished. You will feel and sense everything not with judgment but with pure happiness and contentment.
10. Attracting new relationships
The joys of yoga can make you so comfortable, happy and loving that you draw only great people and make connections instantaneously and easily. If you understand non-attachment and that you are connected forever anyway, you will be less heartbroken when you say goodbye. You will never be alone unless you choose to, since you will accurately gauge when it is time to recharge and when it is time to engage.
11. Gaining perspective when things get rough
When you miss a flight, get robbed, lose things, or fall sick or brokenhearted, you will always understand (or seek to understand) the karmic lesson behind it. You will see the bigger picture and know that it will pass while possessing all the tools needed to deal with anything that may come into your life.
You know which asanas or breathing methods will help in which circumstance. A few minutes of meditation will make everything seem insignificant and yet perfect as it is.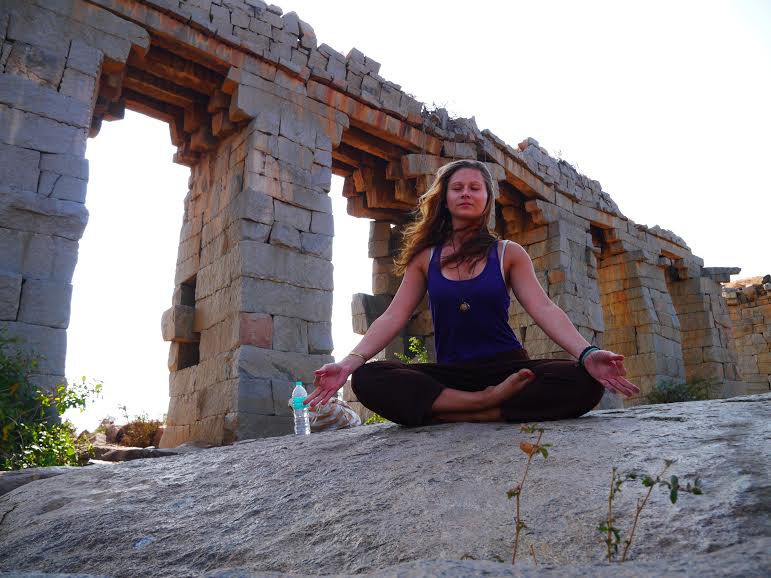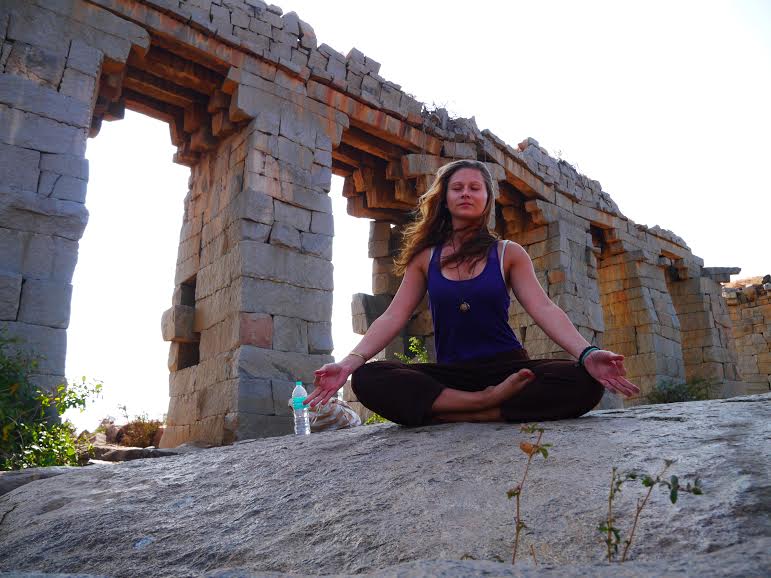 12. Giving a sense of meaning to your travel
As you continue paying attention to travelers and people around you, you might wish nothing more than to spread your happiness, along with the tools that helped you, with the world. Meeting so many people from so many different places and backgrounds creates opportunities to share your knowledge, which gives both more meaning to your journey and more motivation to go traveling again.
Over 4,000 years old, yoga is simply a great tour guide for my trips and journeys no matter where I am — the journeys of life.
Of course, once you are back home from your trip, yoga will help a great deal with that "other" world too. Over 4,000 years old, yoga is simply a great tour guide for my trips and journeys no matter where I am — the journeys of life.
I'm sure you can think of even more benefits of yoga when combined with traveling. What are your experiences?
Practice Yoga: 12 Benefits of Practicing Yoga While Traveling
Related Reading
Eating Well & Loving Our Bodies: A Conversation with Yoga Teacher Talia Sutra
Eating Healthy and Traveling: How I Have My Cake and Eat It Too
Staying Fit When You're on the Road
Why You Should Go On A Yoga Retreat Now
How to Maintain a Healthy Lifestyle in Italy
Do you have tips for staying healthy during your travels? Email us at [email protected]pinkpangea.com for information about sharing your experience and advice with the Pink Pangea community. We can't wait to hear from you. Photos by Angelika S.