9 Incredible Things to Do in Tokyo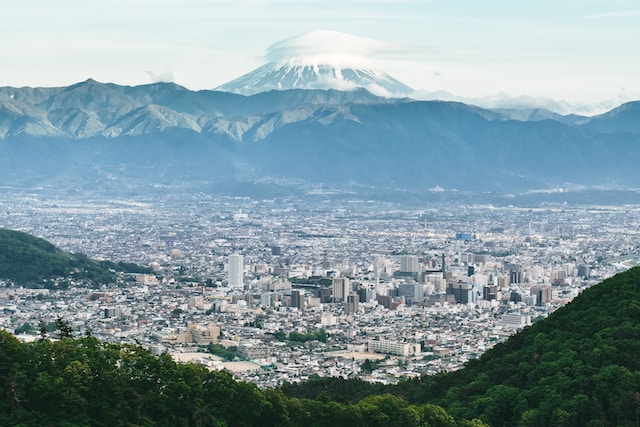 Even before traveling to Tokyo, I knew I would love it. As a little girl, I moved from Israel to California at the age of nine. Not knowing English very well, I attended an ESL class (English as a Second Language) where most of my friends were Japanese. I was fortunate enough to not only learn about this beautiful culture from my classmates but I also spent so much time with them that I began to pick up their language. Japanese is a gorgeous language that often captures and communicates the human spirit as, I believe, no other language does. From that early age, Tokyo was on my travel list. Twenty-five years later, I finally had the chance to go!
As soon as I landed in Tokyo, I noticed the views. Many of the hotels lobby floors are located at the higher levels of the city's buildings so seeing the views was, fortunately, unavoidable. I came equipped with a list of restaurants and sites, which helped because Tokyo is huge. Yet, though Tokyo has a population of about 13.5 million people, it is one of the cleanest cities I've ever seen. Not only is there a high level of respect for the environment, but for people as well. During my five-day visit, I only heard a car honk once.
If you are lucky enough to visit Tokyo, here are 9 incredible things to do in Tokyo:
9 Incredible Things to Do in Tokyo
1. Mori Art Museum
Tokyo, much like London, Paris and New York, is a city packed with culture. There are many museums, galleries, shops and shows. The Mori Art Museum, a contemporary art museum, should not be missed. When I visited, the museum had an exhibition dedicated to Zen Buddhism Philosophers and their writing. Some of the writings of D.T.Suzuki were showcased as well as that of Buji Kore Kinin, John Cage and Hakuin Ekaku. All of these portrayed different aspects of the Zen tradition. The exhibit truly embodied so much of the zen that I felt while walking around Tokyo. The Mori Museum is also home to a spectacular 360-view from high up in the sky.
2. Sensoji Shrine
The Sensoji Shrine or Sensoji Temple is one of the many shrines that Tokyo is known for. Located in Asakusa, the Sensoji Shrine is one of the oldest and most important Buddhist shrines in Japan. Legend has it that the temple was built for the Goddess of Mercy in 628 and completed in 645. Just by walking around it, you can feel the magnitude and importance of the place. When approaching the temple, visitors walk through a large outer gate leading to the main temple.
Comprised of one main hall and a few adjacent structures, you can easily spend a few hours roaming around the beautiful grounds. This particular shrine comes with a fun bonus! It's adjacent to an open street market called Nakamise, that sells traditional Japanese goodies

3. Tsukiji Fish Market
This market is super authentic with a variety of fish and seafood that could make your head spin. If you're disciplined enough to wake up at 3:00 am, then you should definitely check out the famous Tuna auction, during which they sell the freshest fish to the earliest risers. If you go to one of the restaurants that serves this top-notch fish, you'll be able to taste the difference–the quality is out of this world!
4. The Imperial Palace
The Imperial Palace is the main residence of the emperor of Japan. It's a large area to cover, but on a beautiful day it looks like a magnificent garden. Surrounded by moats and massive stone walls, the palace is located at the center of Tokyo. From Kokyo Gaien, the large plaza in front of the Imperial Palace, visitors can view the Nijubashi, two bridges that form an entrance to the inner palace grounds.
The stone bridge in front is called Meganebashi (Eyeglass Bridge), while the bridge in the back was formerly a wooden bridge with two levels, from which the name Nijubashi (Double Bridge) is derived. Visiting the palace is especially recommended if the cherry blossoms are in full bloom.
5. Meiji Shrine
Another one of Tokyo's famous shrines, the Meiji Shrine was built to commemorate the emperor's role in the Meiji restoration. This emperor is also known for opening Japan to the west in the 19th century. Visiting the shrine shows respect to Japanese culture and history. Comprised of a few structures and gardens, it is serene and stunning. Walking in the garden feels almost dream-like. Prior to entering the shrine area, you will find a cleansing station where you can clean your hands and mouth prior to prayer. On Sundays, you are likely to see a wedding procession.
9 Incredible Things to Do in Tokyo
6. Kozue Restaurant
This restaurant, which is located in the Park Hyatt Tokyo, features traditional Japanese cuisine. An added bonus is that the view is out of this world! Make sure to leave enough time for your meals, as it is a six-course dinner. The Park Hyatt Tokyo is also home to the famous New York Bar, which is known for having one of the best views of Tokyo. Be sure to either make a reservation or be ready to wait. Fun fact: many scenes from Lost in Translation were filmed at this hotel.
7. Sushi Kanesaka and Sushi Yoshitake
A tiny 10-seat restaurant hidden from plain view, Sushi Kanesake is a real gem. Sushi restaurants can be found in every corner of Tokyo and many, whether high-end or simple, will serve you sushi that's better than anything you've previously eaten. Sushi Kanesaka is on the higher end with meals served omakase-style, meaning chef's choice. Not only do you not have to deal with a menu, but you're also constantly surprised by what comes next.
Small delectable plates keep coming, one after the other. It's true what they say about sushi in Japan–once you've had it, you realize you've never actually had sushi before. Sushi Yoshitake is a tiny hidden restaurant, even smaller than Sushi Kanesaka with a total of six seats (all at the sushi bar in front of the chef and sous chef). This meal is also omakase-style and again, absolutely magnificent–from the food to the knife skills to the chef's meticulousness to the variety of fis
This restaurant was the inspiration for a famous Kill Bill sword fight scene. The restaurant's atmosphere is lively, there's great music, every guest is welcomed by a loud announcement from the host, and the vibe of the restaurant makes you feel like you're a part of a show. The food is delicious and the variety would leave no one hungry. This restaurant was much more affordable than the previous two. It's great both for large parties and solo travelers.
We ate our last meal here, and without even realizing it, we saved the best for last. Here, we enjoyed a traditional Japanese meal served in several courses in a beautiful open kitchen where the chefs "performed." With a beautiful view in the background, we ate steak, which was out-of-this-world. After lunch, we were escorted to a dessert room, which was reminiscent of a beautiful cafe in Paris. Once we finished dessert, a beautiful cart was presented with a variety of chocolates and goodies to choose from along with coffee or tea.

We spent our last afternoon shopping in the super cool neighborhood of Omotesando. You can easily spend a day of shopping, eating and walking along these beautiful streets while getting to see first-hand some of Tokyo's fabulous fashion.
Photo credits for 9 Incredible Things to Do in Tokyo by Unsplash.