Why You'll Want to Plan Your Travel in Japan Carefully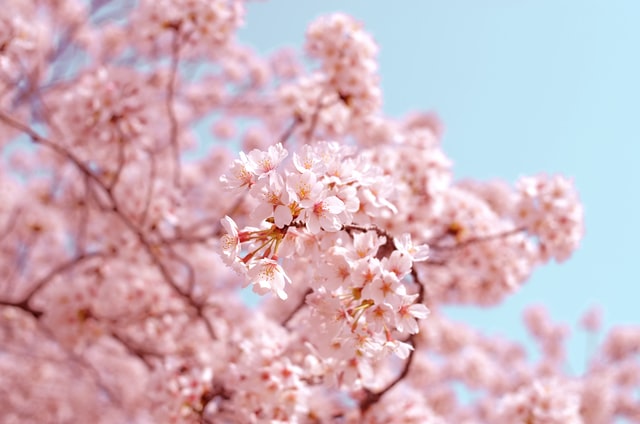 Japan's population is massive, but its land area is not. Its islands are a little smaller than California, so it's common to find crowded museums, over-stuffed trains, and fully-booked hotels. Careful planning is more important for Japan than many other destinations. Here are some things that should be looked into weeks–or even months–in advance to ensure a smooth trip (as well as some alternatives for if things don't work out).
JR Pass
The Japan Rail Pass (or JR Pass) is a steal. It's only available to those with a tourist visa, and allows you to travel almost anywhere in Japan for 7, 14, or 21 days for a staggeringly low price compared to regular, non-pass travel. Currently, the pass must be purchased outside of Japan either online or at a designated facility (though that might change soon). Be sure to plan ahead and get it before you land!
Portable Wi-Fi
Portable (or pocket) Wi-Fi is a device the size of your phone that allows you to connect to the internet like you would on 4G. Many services offer a pocket Wi-Fi that you can purchase ahead of time and pick up and drop off in the airport. Trying to get a portable Wi-Fi on your own is possible, but tricky, as it usually involves some basic Japanese language skills. Alternatively, you can buy a BIC sim card in the BIC Camera store, but your phone must be unlocked (or "sim free").
Jiro's Restaurant
Jiro, made famous by the documentary Jiro Dreams of Sushi, is the first Michelin Star rated restaurant in Japan. You must reserve a spot months in advance for this unique dining experience, with fresh sushi and recipes that have been perfected over decades.
While top-quality restaurants like this need to be booked ahead, there are thousands of street food stands and other restaurants that offer a similarly delicious and unique experience. Wandering around Tsukiji fish market in the morning will get you sushi that is equally fresh and delicately prepared.
Sumo tickets
If you want to catch a sumo tournament, be sure to check the dates of the tournaments to time your visit. There are six tournaments a year: three in Tokyo and three in other cities. You can buy the tickets online ahead of time, or you can try getting them the day of the tournament by waiting in line for the unreserved seats that go on sale at 8 am.
If you aren't able to attend a tournament, you can also visit a sumo stable any time of year to catch a day of practice. The easiest way to do this would be through a tour company.
Studio Ghibli tickets
Fans of Hayao Miyazaki and his unique animated creations will absolutely adore the Studio Ghibli museum, but it's near impossible to get tickets. You must buy them ahead of time either online outside of Japan, or at Lawson, a convenience store in Japan. There are four designated times to select from, and tickets are usually sold out months in advance. (Note that the museum will be temporarily closing for renovations from May to mid-July, 2016.)
Alternatively, there are other museums in which you can see Japan's beautiful animated art that don't require advanced tickets, including the Mori Art Museum or the 21st Century Museum of Contemporary Art.
Anything during Golden Week
Golden Week is a time in Japan when there are four national holidays in a row (from April 29th to May 5th). The vast majority of Japanese people have this week off, and many use it to travel. This means that everywhere in Japan–and even countries near Japan–are packed full of Japanese on holiday. If you happen to be traveling during this week, be sure to book accommodation ahead of time.
Tsukiji fish market
While nothing needs to be purchased or booked ahead of time, you should plan in advance if you want to see the fish auction, as nowadays people get there as early as 2 am to ensure one of 120 spots to see it. As the subway closes by midnight, you have to make sure you're in the area and find a place to hang out before the waiting room opens. The market will be shutting down and moving to a nearby area in November 2016, so if you're looking to have the traditional, 90 year experience in the old market, be sure to get there soon!
Despite these tips, there's no need to stress about a trip to Japan. With its far-reaching public transportation, painfully accurate timing, and modern comforts, it is one of the world's easiest countries in which to be a tourist. A handful of these experiences can also be booked through tour companies online, for a fee. A little planning goes a long way for an easy, extraordinary experience.