Travel Melbourne: How to Spend an Active, Cheap 48 Hours In Melbourne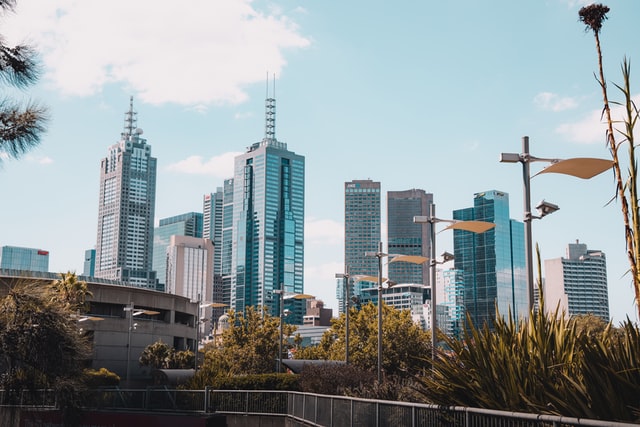 Traveling in Australia, it's common to hear the Sydney vs. Melbourne debate. Everyone has a different opinion on why they prefer one city over another, but one notion remains constant: Sydney may be more impressive visually, but it's Melbourne that nurtures the welcoming and community-oriented aspects that make for a good quality of life.
While living and working here the past three months on a working holiday visa, I've found this idea to be true. With such a wide variety of arts and culture, my favorite part has been the immeasurable satisfaction of consuming the intangible: listening to panel discussions, contemplating pop-up art exhibits and testing my intellect at trivia nights.
If you only have 48 hours, don't let this deter you. You may not have time to catch a comedy show, you may be too tired to see live music and you may not have the patience spend hours in museums, but Melbourne is still full history to be learned and visual appeal to be savored. Consistently rated one of the most expensive cities in the world, that doesn't mean tourists don't have the chance to experience as much as they can in 48 hours without having to eat Ramen for weeks after their trip.
Tips: Transportation and Accommodation
If you arrive from the airport, the cheapest way to get to the city is via shuttles that takes you to Southern Cross Station for $20 or less.
Public transportation isn't cheap. If you want to save money, buy only using the tram within the designated Free Tram Zone and getting off when it ends. From there, utilize the Melbourne Bike Share or walk. Otherwise, you must purchase a Myki Card for $6 and load money on it. And be warned – if you get caught without a valid Myki card the Yarra Tram agents won't take "I'm not from here" as an excuse.
For all transportation information, download the Public Transportation Victoria (PTV) app on your phone. This app gives you timetables and routes for all forms of public transportations and the fastest way to arrive.
Access free Wi-Fi zones all around the city. Fastest and most reliable Wi-Fi can be found at Federation Square, Melbourne Central, the State Library Victoria and Melbourne City Libraries.
For cheap accommodation, try a hostel in the CBD. This way, you will be within the free tram zone or at least in walking distance of most of the sights.
Day 1: The CBD
Get Your Caffeine Fix
Start you day early by drinking the city's favorite beverage: coffee. Famous laneways, or side streets, Degraves and Centre Place off of Flinders Lane are known for their high concentration of outdoor cafes and quality brews. In the early morning, romantic light and shadows set the perfect backdrop for tourists to people watch and see locals grabbing a quick cup before work. My favorite place is the Jungle Juice Bar.
Federation Square
Next, head to Federation Square. This area directly across from Flinders Street Station has become the unofficial city meeting point, hosting a range of performances, festivals and even food stands. Here, you can visit the National Gallery of Victoria and the Koorie Heritage Trust for aboriginal culture and history.
At the Australian Visitors Centre on the premises, you can ask questions and seek advice, as well as pick up tourist information. They even distribute pocket-sized self-guided walking tours on different topics. Each one includes a map, historical information, distance and estimated time. My favorite is the Laneways & Arcades tour.
Walking Tour
The best way to learn the lay of the land is by an interactive and entertaining walking tour. If you don't choose one of the many self-guided walking tours available at the visitors centre at Federation Square, try I'm Free Melbourne Tours or Walk This Way Melbourne. You'll understand why the CBD is laid out as it is and where the phrase "you've got Buckley's" comes from. You may feel inspired after for some 19th century culture after you walking tour. Get it out of your system with some Devonshire Tea at the touristy but quaint Hopetoun Tea Room in the Block Arcade off of Collins Street.
Open Tuesday and Thursday through Sunday, this historic market spanning two city blocks sells ready-to-eat food, charcuterie and deli products, fresh produce and even an assortment of clothing and souvenir vendors. Budget traveler tip: If you arrive around an hour before closing time, you can get the best prices. Stop by here for picnic supplies to take for lunch. On your way towards Alexandra Park, linger around the lawn in front of State Library Victoria to hear live music from street performers.
Picnic Along the Yarra River
Head back towards Federation Square to picnic in Alexandra Gardens facing the Yarra River. Crossing the river towards Southbank, choose a spot on the grass in front of the rowing boathouses. You'll get a view of the back of Federation Square, Southbank to the left and the sporting precinct to your right. On your way back to the CBD, walk along the Yarra River in Southbank, crossing back into the city via the Sandridge Bridge, a former railway line that now pays tribute to Melbourne's multiculturalism with intricately designed glass panels.
Happy Hour at a Rooftop Bar
Take advantage of the low prices at rooftop bars during happy hour to see the stunning skyline from a different angle. Try Rooftop Cinema for a drink and a movie on the roof or Bomba for drinks and Spanish-style tapas to accompany. If you're not done bar hopping yet, get another drink at Berlin, a "secret bar" in Chinatown with imported beers for relatively low prices, silent movies and a dedication to the communist-era theme.
Day 2: Suburbs, Parmas and Penguins
Walk Through Fitzroy and Collingwood
Head out of the CBD towards Fitzroy via the Carlton Gardens, stopping by the Melbourne Museum if you have the time. Famed for its quirky and eclectic shopping and foodie scene, this is one of the most diverse neighborhoods in the city and as of recent years, famed for its hipster-esque appearance. Think: Hawaiian print shirts, combat boots and absurd food fusions. Start by heading east on Gertrude Street.
From here, I suggesting making a square pattern in your route- heading north on Smith Street, west on Johnson Street and south on Brunswick. Go shopping at second hand stores, "op shops," browse the bookshops and stop by cafes with cuisines from all over the world. From there, weave in and out of back streets to search for provocative street art, pop-up markets and tucked away pubs.
Eat a Parma
Known as chicken parmigiana, chicken parmesan in the U.S. and milanesa napolitana in Argentina, this Italian staple is classic pub food. A great parma isn't just a chicken breast with ham, tomato sauce and cheese – it's often judged by the amount of chips that accompany. The parma tends to be more satisfying whilst being eaten outside on a sunny day with a beer.
Alternative: If you're vegetarian or simply don't like parmas, take the bus on Johnson Street to the Abbotsford Convent. There, eat at the all you can eat, pay what you can restaurant Lentil as Anything. This art-filled, volunteer-staffed buffet style restaurant has fresh and delicious food from all over the world. You can see everyone from the marginalized, hippies and travelers to families spending time there.
Take a Bike Ride Through Carlton to the Royal Botanic Gardens
Hop on one of the blue bikes from Melbourne Bike Share in Fitzroy. Rides are free for up to 30 minutes, meaning if you're strategic about where you hop on and off, you'll never pay. Leave the vintage shops of Fitzroy for Carlton, spending time observing the chic and sleek Lygon Street, Melbourne's Little Italy. When I walked past the gelato shops, bakeries, restaurants with well-dressed waiters and scents of garlic and olive oil, I half expected the people with stereotypical dark hair and loaded-on makeup to speak in thick New York accents. I spent more time than I care to admit salivating at the sight of the bite-sized treats at Brunetti, a famous Italian bakery started by the pastry chef of the Italian Olympic team when they came to Australia.
If you can find a way to pull yourself out of Carlton, bike to the CBD to the Royal Botanic Gardens south of the Yarra River. There, hop off your bike (they are not permitted inside the park) and stand in awe of the 94 acres of biodiversity.
St. Kilda: Coastal walk and Penguins
Get back on that bike! If you don't want to spend money on the tram, that is. You can either bike down St. Kilda Road or take the tram getting off at Luna Park (don't forget to snap your picture with the giant open-mouth entrance of the amusement park before heading towards the beach). Take a detour through Aucland Street before following to coast to the pier. This area that once thrived as the center of the city's Jewish community, is a popular summer hangout with pubs, outdoor markets and music festivals. If you don't feel sick from the sweets at Brunetti's take some desserts from the bakeries along this street for your walk.
Walk along the Esplande until you reach St. Kilda Pier and head all the way down to the public area of the breakwater. At sunset, penguins return to the nests on shore. Watch them waddle ever so cutely to the backdrop of the setting sun but be respectful – this includes no flash photography and no loud noises.