Four Days in Tokyo: The Ultimate Solo Itinerary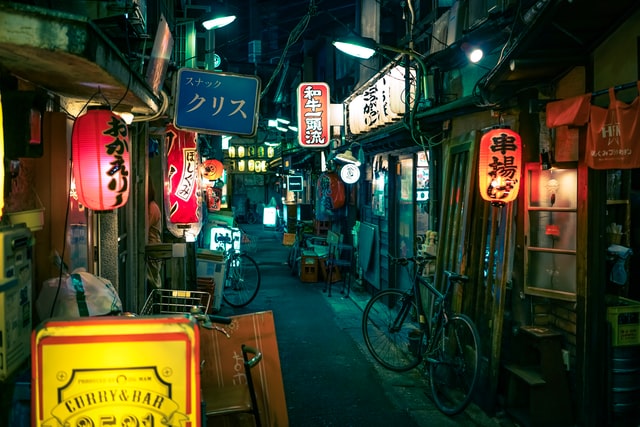 As I prepared for my four days in Tokyo, I could feel excitement building over the fact that I was traveling solo, so could make a travel itinerary that didn't have to fit with anyone else's needs. I could erase, edit, and add destinations to my heart's desire, and there would be no shame in purposely taking a wrong turn or stopping to take too many pictures. While four days in a mega metropolis like Tokyo isn't a lot of time, it's enough to explore some slices of the city's complex culture. Planning a solo trip can be intimidating, so here are some of my tips and recommendations for Tokyo.
Four Days in Tokyo: The Ultimate Solo Itinerary
Day 1 tips: Relax first, then explore the neighborhood
Ikebukuro
Ikebukuro, home to the second largest subway stop in Tokyo, is located near Shinjuku and Shibuya. This neighborhood was extremely close to my AirBnb, only a ten minute subway ride. After asking some locals for a dinner recommendation, I found myself at a quaint ramen stop, perfect for a dinner for one. Without even speaking to the wait staff, I ordered my meal with the touch of button on the vending machine menu.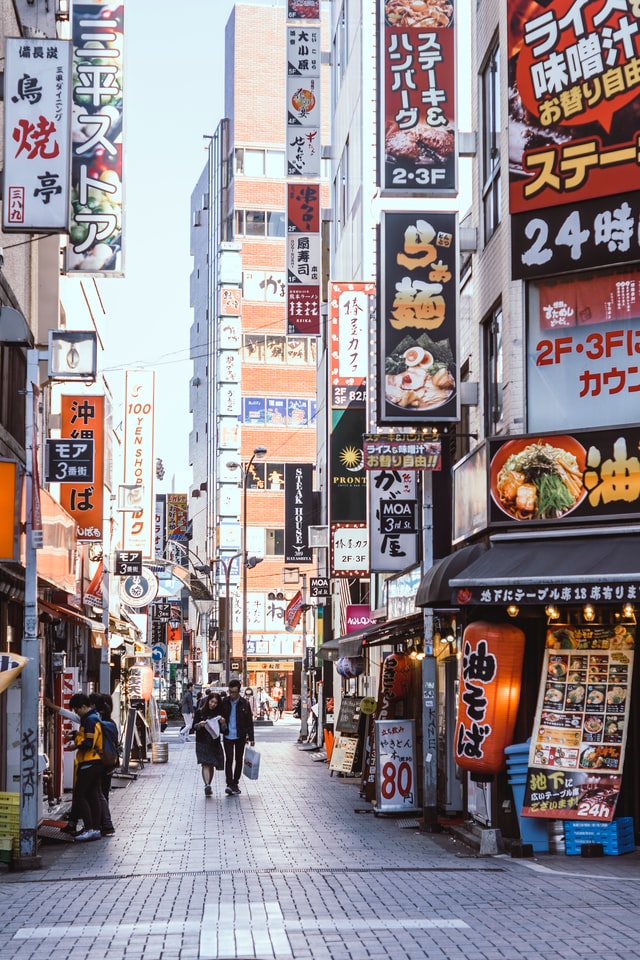 Okay, so maybe I did make some gestures to the wait staff when I couldn't read the Japanese to order, but nonetheless, this is a great dining experience for the solo traveler in Japan. Enjoying a delicious dinner alone doesn't feel so lonely when the fellow Japanese customers are having the same dinner for one.
Shinjuku
After seeing pictures of starlit, neon Shinjuku, I couldn't wait to explore it by night. For a female traveler on her own, this is a place in Tokyo to heed caution. As I walked through the bar-lined side streets, people asked me where I was going, and to come into their nightclub. Silently rejecting and making limited eye contact warded them off, and in general, I didn't feel at risk. Shinjuku is totally worth exploring during the early nighttime, but I would suggest that women be observant if alone around the bar areas.
Day 2-3 tips: Soak in the culture
Asakusa
From rickshaw rides to kitschy souvenir shops, the Asakusa district offers the modern traveler a taste of the old Japan. At the end of the street majestically stands Sensoji Temple. Known to be the oldest Buddhist temple in Tokyo, Sensoji gives a glimpse of 7th century Japan and its traditions. In front of the temple, I soaked in the ancient architecture, breathed in sacred incense and observed hundreds of people paying their respects. This area is full of energy and tranquility, perfect for spending a late morning on your own.
SkyTree
Within walkable distance to Asakusa is the SkyTree observation tower, one of the newest attractions in Tokyo. At a soaring 634 meters, SkyTree is the highest structure in Japan, and the second highest structure in the world. Saturday night draws a high volume of people, but the line is well worth the breathtaking views once you reach the top. I recommend bypassing the fast pass option since the regular admission costs about $20.
I found this to be expensive at first, but once I stepped off the elevator and saw the gorgeous panoramic view of Tokyo, I had absolutely no regrets. Even though most people were in a group, I found it relaxing to spend some solo time above the sprawling city.
Four Days in Tokyo: The Ultimate Solo Itinerary
Harajuku
When I was planning my itinerary, I knew Harajuku had to be at the top of the list. Maybe it's thanks to the Gwen Stefani throwback 'Harajuku Girls', but I imagined the neighborhood would be overrun with pastel-colored hair, doll-like costumes, and all things Hello Kitty.
While it didn't immediately live up to the song's impression, the famous street fashion vibe started to show as I explored deeper into the streets. It called upon my inner-child as I explored the sidewalks dotted with ice-cream stands, accessory stores, and famous crepe shops left and right. It's the perfect place to indulge a sweet tooth, people watch, and observe youthful subculture.
Meji Shrine
Next to Harajuku's trendy shopping district, the Meji Shrine sits peacefully within a stretch of forest. After passing through the tall wooden gate, the noise of the city faded away into a tranquil green space. A couple of hours could be easily spent walking on the paths, viewing the gardens, and writing wishes on the special tiles in front of the shrine. Since my original plan to hike a mountain on the outskirts of Tokyo fell through, the Meji Shrine was the perfect place to connect with nature and relax.
Day 4 tips : Have a night on the town
Robot Restaurant
Giant robots, drumlines, fairy sword fights… was this real life? Dinner at the famous Robot Restaurant left me speechless and wondering if I had been transported from Planet Earth. It's a dazzling hour-long show complete with an explosion of electricity, dance numbers, and all around zaniness.
I was intimidated to go to the show alone, but being without company was no problem at all. During the intermission, I chit-chatted with people around me (the majority were travelers) and I was too engaged and entertained to notice that I was alone during the actual show. While the price-tag is a little expensive, I found the experience to be completely worth it.
Four Days in Tokyo: The Ultimate Solo Itinerary
Golden Gai
Tucked away in Shinjuku lies Golden Gai, alleyways of tiny old-school bars reminiscent of another time. While some bars are foreigner-friendly, others cater to regular clientele or those who can speak some Japanese. I was fortunate to be invited by my AirBnB host to have some dinner and drinks in this iconic spot.
Without some company or knowledge of Japanese, Golden Gai may be difficult for a solo traveler to explore. Having a kind and hospitable AirBnB host can open doors and give a local's perspective of a place. This was easily my favorite night in the city, and a great ending to my trip.
Tips for getting around:
Avoid taxis if you can help it
The base rate is around $7.00 and goes up quick. Taking the subway and walking off all the sushi and ramen is a better option.
Download a metro app
Tokyo has many different subways lines, but I found that the Tokyo Metro could get me to most desired places. I downloaded the app and it provided me with me all transfer and distance information.
Have you spent four days in Tokyo? Comment below to share your advice! Photos by Unsplash.