A Journey of Self Discovery in Italy: In Conversation with Memoir Author Angela Paolantonio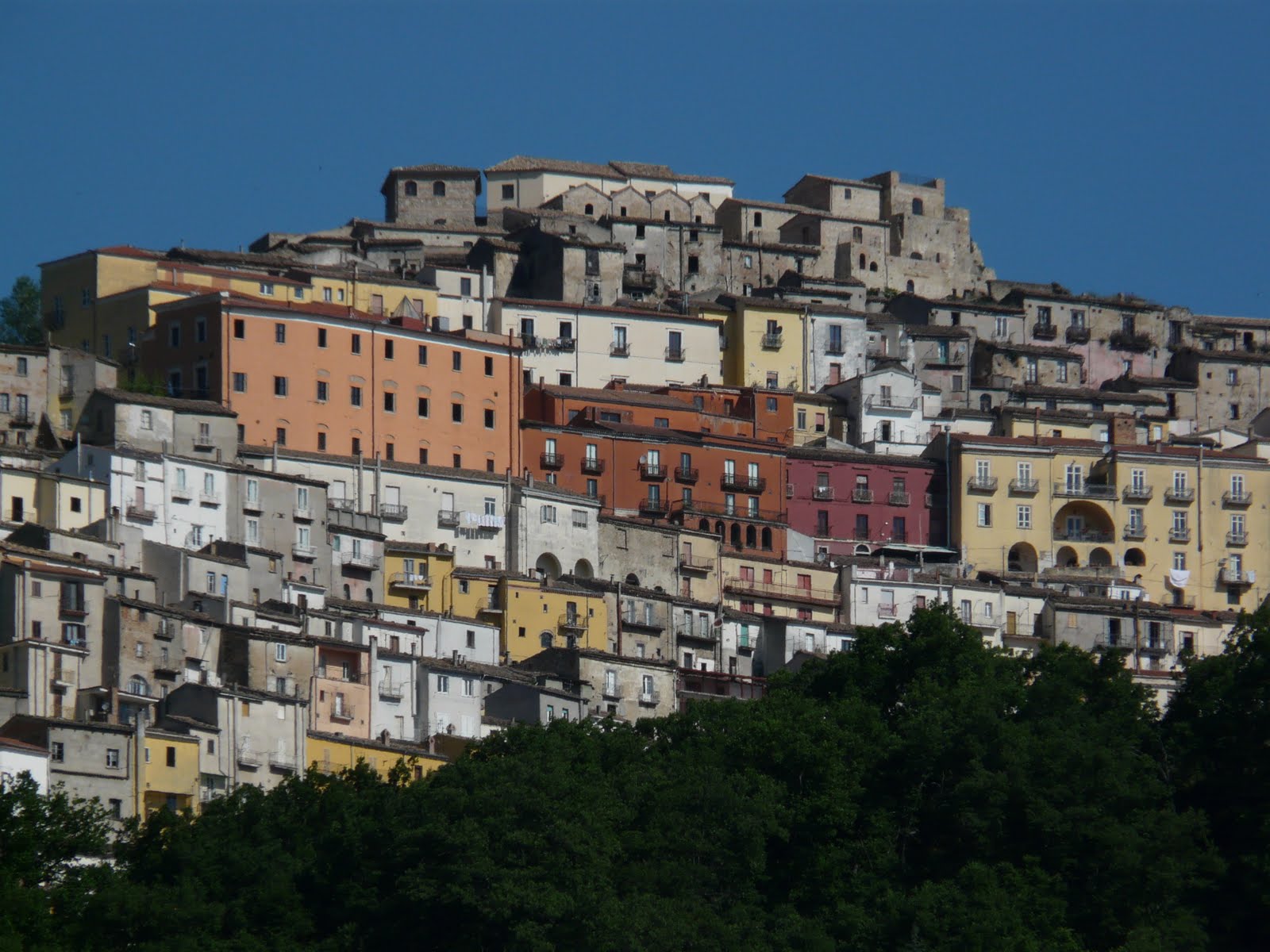 Picture this: an artist lives in a beautiful home on Mulholland Drive in Los Angeles. She travels to Rome to indulge in the art and beauty and, in an 'aha' moment, remembers, "I'm Italian!" Because she is a woman who listens to her intuition, memoir author Angela Paolantonio is guided to the land of her ancestors in Southern Italy. She falls in love, finds long-lost family and eventually buys her grandmother's childhood home.
Sound like a movie? In her memoir, The Ghosts of Italy, Angela's words and images transport us to Italy to experience magic and sensual pleasures found in this mountain village.
However, it is not all a fairytale romance. As a single woman traveling alone in old-world Italy, she has to learn to navigate age-old cultural norms. Her strength and bold spirit are inspirational. Call it magic, serendipity, or maybe a dispatch from a past life, Angela is compelled to listen and act on her inner voice.
This memoir will interest those who have an inner drive to self discovery, or who are compelled by an enormous force telling them to get going. Angela takes on the challenge in a way many of us admire in our favorite heroine. She wants to fit in, and she's drawn to discover her family history. This memoir shows her tenacity, but it is more than that. She is a person who lives on her intuition. It begs the question: How far removed are we from our ancestors, anyway?
Angela takes on the challenge in a way many of us admire in our favorite heroine.
When I spoke to her in early June, she was in her home in the small Southern Italian village of Calitri. It's east of Naples, in the Southern Apennines. Her village was preparing for Corpus Domini. Cospus Domini is the last of three Catholic processions to commemorate Easter Sunday. Here's a glimpse into our conversation.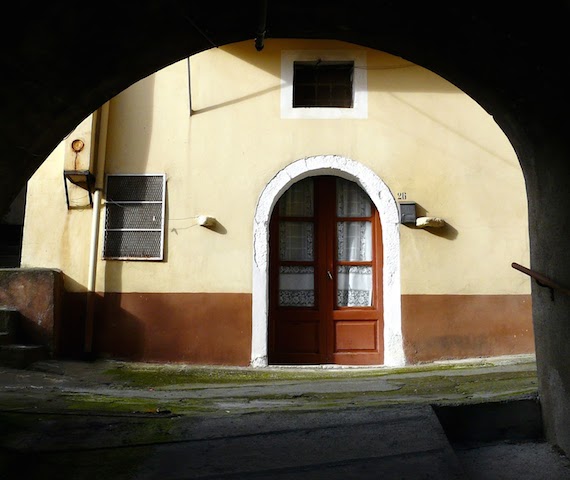 As a single woman traveling alone in Southern Italy, you bumped up against an old-world culture where women do not go out alone, much less travel around the country or live by themselves. You write, "no woman or man lived alone on their own, young adult, middle-aged or otherwise." How did your American can-do attitude fare within old-world, paterfamiliar society in Southern Italy?
I still experience these Southern Italian cultural differences almost daily. Young or unmarried women often won't go out for an evening stroll or a gelato alone. Many women (not even of a certain generation) don't drive or never learned to drive. Oout of their own fear of driving the car or deference to having their men, a father, brother or boyfriend drive, or having no need because they rarely left their villages, as in years past. There was also the fact that few families owned a car up until the 1980s.
Coming from a car culture, it seemed confining to me. I love to drive, have always been a car girl, can name and have owned vintage models etc. Ironically, I don't own a car here. I walk everywhere. Or lease a car when needed.
For each milestone I achieve here I'm often met with an incredulousness that I do this all on my own. For example, making any major decisions on my own. Yet, a funny opposite to this singleness is that when you're invited to a wedding, you're invited individually not as a couple. Even if married. And women or men will go alone to a big wedding. I'm invited in July and I would love to bring my date! As we do in USA. But it's just not done.
In your book you mention the strength required to enter and live in this small village on your own, where you met and fell in love with Giuseppe, the Italian farmer's son. Every detail of your relationship was up for discussion. How did you keep your wits about you in this public scrutiny?
In the early stages, I relied heavily on Giuseppe to guide me and steer our courtship and relationship within the confines of his culture. As I began to live alone on via Fontana, the curiosity mounted. For instance, just inviting or reciprocating an invitation for a girlfriend to come for lunch or dinner (alone) was met with curious resistance. My family and acquaintances in the village weren't comfortable with this new arrangement. They have meals with their families.
Yet it is very much a woman's world in these little vias and vicolos, holding one's head up and pressing forward with the day's tasks at hand are and have always been women's domains here, as in other old world cultures. Once they saw I was 'una donna seria' (a serious woman, capable), I was fully accepted.
Even though your grandmother had long ago emigrated, and now long passed, you were warmly welcomed by her sister-in-law, zia (aunt) Concetta. When you realized who she was, you wrote, "With Concetta's arrival, I was thrust headlong into the lost world of my grandmother for the first time since my childhood – nearly forty years. And I felt myself beginning to unravel." In what way was that relationship important to you?
Zia Concetta was and is both metaphor and catalyst of the story. She was for me, as for many on via Fontana in the small neighborhood area of la Cascina but also the village, a strong, powerful and loving matriarchal figure. Powerful for me because she comes to find me that first day I arrived in the town. Changing my life by having never forgotten my grandmother in her heart.

She's the first to invite me to watch her make us lunch, le cingule, the local pasta that my grandmother also made for my father, on one of my first returns to the town. Which of course takes place in the very kitchen I now call home. So spiritually, she sealed the deal so to speak, way back then… for me to be where I am now.
Is there going to be a second book? Will your story continue?
I'm happy to say I've mapped out book two and am completing chapters. You never know where the writing process will take you. But the theme or story arch continues with my new adventures on via Fontana, and the women I meet and become close to who live along the various little lanes, their hardscrabble lives then and now, the princess tomb, including recipes, myths and magic spells!
A Journey of Self Discovery in Italy: In Conversation with Memoir Author Angela Paolantonio photo credits: Angela Paolantonio
Follow Angela Paolantonio on Facebook, Instagram, and her website, The Ghosts of Italy.