10 Mexican Dishes You'll Want to Try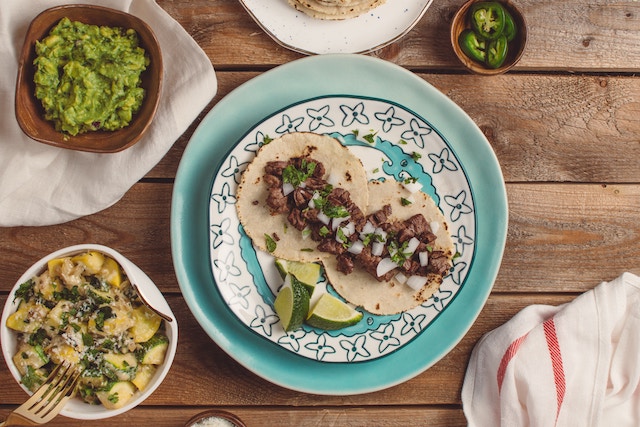 Being half-Mexican, I frequently traveled to Mexico while growing up, and developed a strong love for Mexican food. My mom is from Mexico City so I love telling people about the culture and food, and dispelling any stereotypes about the country. In Mexico don't expect complimentary tortillas chips and salsa at restaurants or beans and rice with each dish. Also, keep in mind that burritos are really only eaten in the northern part of the country! You can find a ton of Mexican food in the US, but here are some more traditional Mexican dishes that I encourage you to try on your next trip to Mexico:
10 Mexican Dishes You'll Definitely Want to Try
1. Tacos de canasta
While tacos are very popular in the US, Mexico serves a special type of taco called taco de canasta (literally translated to, basket tacos) that doesn't get as much limelight. They are steamed and left in a basket wrapped with cloth to "sweat." While that may sound a little strange, they are delicious, soft and very flavorful! This is a good meal on the go.
Needless to say you should also try a traditional taco. There is nothing like a taco with mini tortillas; the simplicity of onions, cilantro and salsa is divine. Go outside of your comfort zone and try al pastor (spit-roasted pork) or cabeza (roasted head). You won't be disappointed!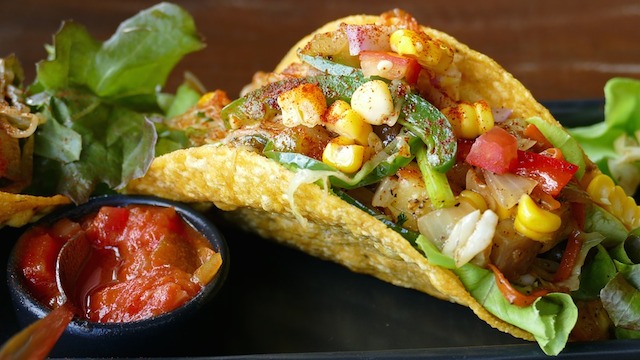 2. Elote con chile
Another street food worth highlighting is corn. In Mexico, vendors sell corn (either on the cob or loose) with mayonnaise, cheese and chili powder. It's very simple, but oh so delicious! The combination of flavors provides a perfect snack.
3. Pozole
Pozole means hominy, which is the main ingredient in this dish. Pozole can either be green or red (I prefer red) and is served with either chicken or pork. This soup is very hearty and very flavorful. It is usually not very spicy even though the broth is made with chili peppers.
Normally, the hominy and pork are complemented with lettuce (or cabbage), lime juice, sliced radishes, onion, and oregano.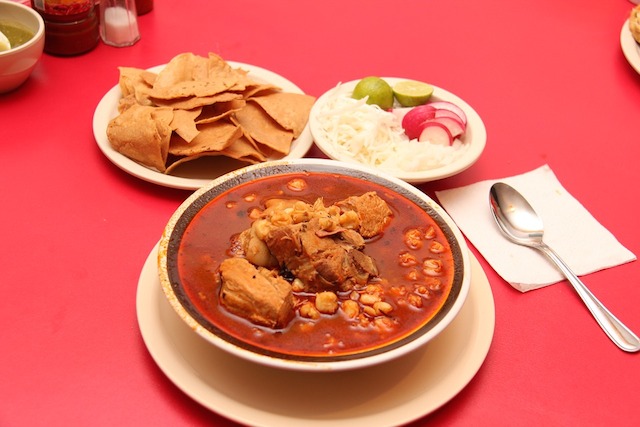 4. Chile relleno
This is probably my favorite dish. Traditionally, it is a roasted poblano chili that is stuffed with cheese–often a mix of a few different types, coated in an egg mixture, fried and served over rice, which is then all covered in a tomato sauce. This dish can be spicy–it all depends on the individual chili pepper.
The combination of fried chili pepper and oozing cheese just makes this the best comfort meal. Top that off with tomato sauce and rice and this is a serious winner! Keep in mind, if cheese isn't your thing, there are different variations. I have eaten chile rellenos stuffed with ground beef, potato and pomegranate, and drizzled with a cream sauce.
5. Mole
Mole is a thick, rich sauce made of many ingredients, the most prominent being chocolate, nuts, spices, bread and chili peppers. This is served with chicken and rice. This dish can be spicy (again, depending on the chiles) and has a ton of flavor.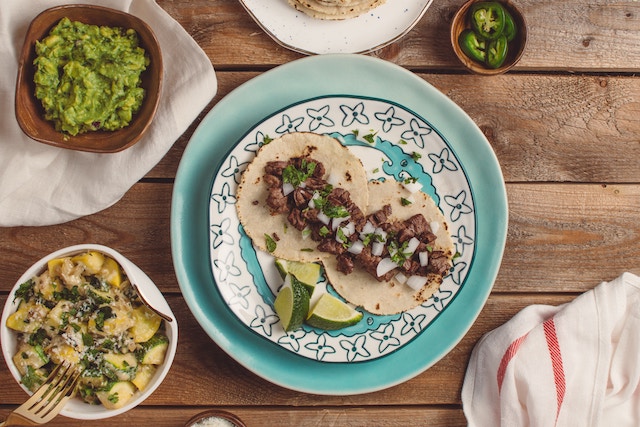 6. Barbacoa and consomé
Normally served in the morning, barbacoa is lamb that is slow-cooked in a hole dug in the ground and covered in leaves. Barbacoa is best eaten like a taco in a corn tortilla with salsa, cilantro and onions. The consomé (soup) is the juice of the meat with garbanzo beans.
I like to eat the two together (taking a bite of the taco and sipping the soup). This is a good-for-the-soul type of meal and always leaves me very satisfied.
7. Sopes
Sopes are fried corn cakes, better described as thick tortillas that traditionally come pinched at the edges to serve as a "plate" for the toppings. Sopes come topped with refried beans, meat, sour cream, salsa, cheese, and lettuce.
There are many substitutes and variations, and I like mine served with chorizo (pork sausage that can be a tad spicy). This is a great dish for lunch and offers a great blend of flavors making it fresh and filling.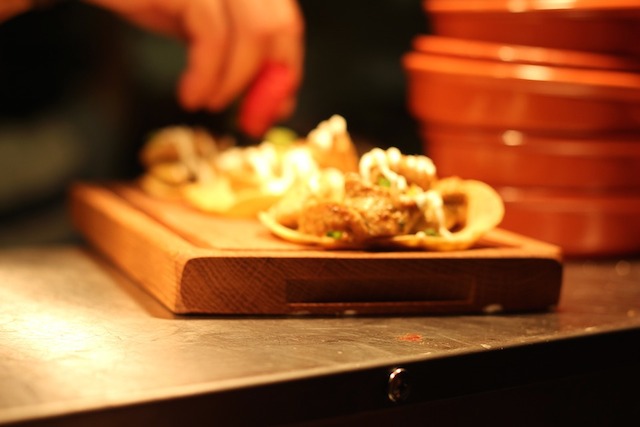 10 Mexican Dishes You'll Want to Try
8. Conchas
Also known as pan dulce, conchas are sweet bread that are most commonly seen in the shape of a shell with a sugar shell pattern on the top.
This bread is best dunked in milk or coffee; the sponginess of the bread makes it so good because it absorbs the liquid and gives you the tastiest, sweetest flavor. This is great as a night treat or in the morning as a light breakfast. My favorite is the simple vanilla sugar top, but these come in chocolate as well.
9. Churros
I know churros are known as thick, long fried-dough pastry in the US, however, in Mexico they are about one-third in size and thickness. In my opinion they are tastier in Mexico, where they are usually served with Mexican hot chocolate–which is very different from American hot chocolate.
Mexican chocolate is more flavorful; since it contains cinnamon, there is often a sharper taste that goes so well with the crispy, sweet churro. Don't be afraid–please dunk! This sugary treat can be eaten plain or filled. If you choose the latter, try something traditional like cajeta (a thick syrup made of sweet, caramelized milk).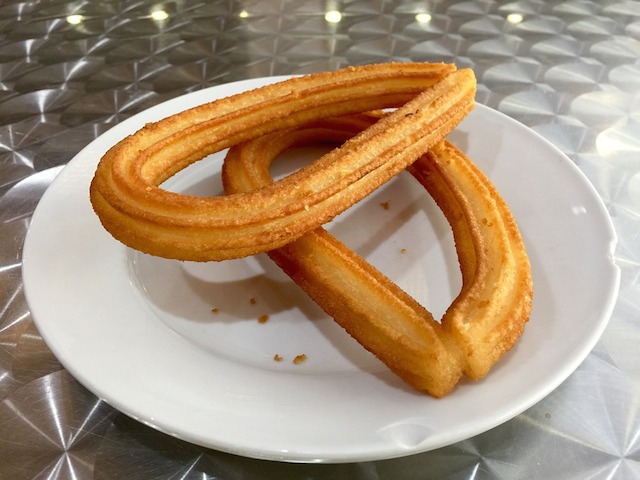 10 Mexican Dishes You'll Definitely Want to Try
10.  Molotes
Fried plantains are popular in Mexico and often made at home as a sweet treat served with sour cream. However, these in particular can be found in Vera Cruz and are small plantains filled with cheese and drizzled with a cream sauce.
Molotes can normally be found on the beach, where locals will sell them by the water. The sweetness of the cheese and cream makes for one delicious treat that cannot be missed!
10 Mexican Dishes You'll Definitely Want to Try Related Reading
Mexico Travel Tips: Jill's Take on Health, Safety and Romance
Travel Mexico: A Conversation with Hana LaRock
Transportation in Mexico: The Good, The Bad, and The Ugly
A Woman's Guide to Staying Safe in Oaxaca, Mexico
Living in Mexico: 7 Things That Take Getting Used To
Have you traveled to Mexico? Hav you tried Mexican dishes you enjoyed?  Email us at [email protected]pinkpangea.com for information about sharing your experience and advice with the Pink Pangea community. We can't wait to hear from you.
Photo credits for 10 Mexican Dishes You'll Definitely Want to Try by Jodi Marie and Unsplash.