7 Important Things You Should Know About Living in Mexico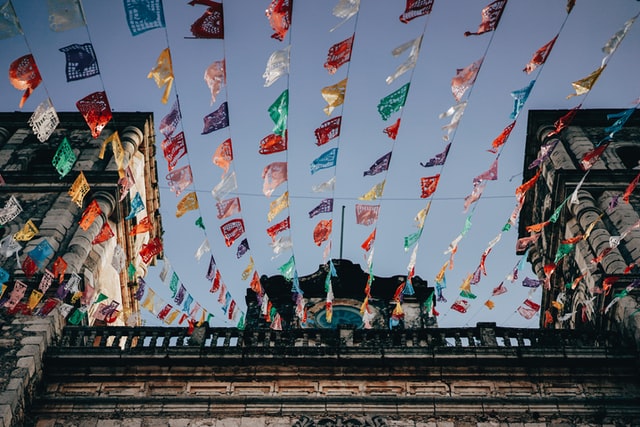 Before I went to Mexico I had no idea what to expect, apart from that it would be very different. In Guadalajara, most people were sympathetic to my cluelessness and often offered to help me before I even asked. Although there were many things about Mexico that surprised me, I fortunately never did anything too embarrassing! But there were a few things I wish I had been more prepared for.
7 Important Things You Should Know About Living in Mexico
1. Life is loud
Nothing could have prepared me for the volume of Guadalajara, and it took some time to get used to it! It's a hectic city with a lot of traffic – buses in particular are very noisy and start running early in the morning. You will also hear loudspeaker advertisements playing on repeat from cars driving around the city (very, very annoying!)
There is also music playing at all times, everywhere you go. You will definitely see and hear Mariachi in bars and restaurants. Life is a party in Guadalajara and music and dancing in the streets is a common occurrence.
2. Don't worry too much about how you dress
Before travelling to Mexico I read a lot of advice online about how to dress – mostly, it was suggested that tourists dress modestly without expensive jewellery or other obvious signs of wealth. This is certainly sensible advice, however I took it to a bit of extreme and very quickly got fed up of wearing the same, very plain clothes.
My suggestion is to wear whatever you feel comfortable in – the most common thing to see people wearing is jeans and t-shirts. You don't need to be so worried about standing out that you can't stick to your own style.
3. Shopping can be a challenge
By this, I mean that finding what you want can be a challenge. One of the main differences between British and Mexican culture that I struggled with was the experience of shopping – everything seemed so difficult to find when I didn't know where to look. I soon got used to buying food from different stalls in the market — I actually loved this, once I got used to asking for exactly what I wanted rather than just helping myself without having to speak to anyone.
But it took me several months to discover the shopping malls selling international brands in different parts of Guadalajara. However, I would also encourage travellers to shop for traditional Mexican clothing, accessories and homewares in the markets in the city centre, such as San Juan de Dios.
4. Carry change for tips
Mostly, tipping is quite similar to US/UK customs – it's customary to tip waiting staff and bartenders, tour guides, hotel workers, taxi drivers etc., especially if they provide you with very good service. You will also encounter people who will bag your shopping for you in supermarkets and smaller grocery stores. Often children take this job and their sole income comes from tips, so a peso or two per bag is customary – five pesos is generous and much appreciated!
It's also worth noting that cash is much more widely used for everyday payments than credit cards. As a student who ate out almost every day, I found that 200 pesos per day was more than enough to carry with me, but this could be different if you intend to take tours, visit museums etc.
5. Don't be scared of the food
It's true that a lot of the food you find in Guadalajara is spicy, but there are plenty of options for everyone – quesadillas, tamales and pozole are not typically spicy (but you can add your own chili if you like.) It's also common to see vegetarian options in restaurants and street stalls.
My main advice would be to just try everything – make sure you don't leave Guadalajara without eating their typical dish, tortas ahogadas: a sandwich made from crusty bread, stuffed with meat (usually pork), sometimes garnished with beans, onions, radishes and avocado, and the whole lot covered in spicy tomato sauce. And: drink only bottled water!
6. Expect a lot of kisses
The usual way to greet people in Guadalajara is with one kiss on the cheek, but it's also not uncommon to simply shake hands with someone you are meeting for the first time. However, people in Guadalajara are exceptionally friendly, so don't be surprised if you find yourself smothered with kisses.
You'll also notice that everyone, even strangers in the street, will refer to you as "amigo/a" – literally everyone is your friend. If you have fair hair, you will absolutely be called "guerita," ("blondie.") By everyone. All the time.
7. Be late
As a Brit, being punctual is in my blood. People turning up late is one of my pet peeves. So, it took me a long, long time to get used to the fact that "Mexico time" is very different to "England time." An arranged meeting time tends to be a very rough guideline and it's normal (expected even) to arrive at least half an hour later than specified.
I was even more surprised to learn that this rule also applied to students and teachers turning up for classes at university! So, my advice for visitors would be to take your time with everything, there is no urgency here, and have a way to keep yourself entertained if you do turn up on time.
Any new culture you visit will teach you new ways of thinking and living. Initial culture shock often causes us to reject these differences, but with time we learn to accept them, even love them! Every city has its quirks and Guadalajara is no different, but visitors can find so much to enjoy and will surely leave with lots of new friends.
Things You Should Know About Living in Mexico
Related Reading
The Surprise of Culture Shock in Mexico
How to Beat the Mexico Heat
In Conversation with Mexico City Guidebook Author Julie Meade
Living in Mexico: The Beauty and the Struggles
The Trials of Being a Female Traveller in Mexico
Have you traveled to Mexico? What were your impressions? Email us at [email protected] for information about sharing your experience and advice with the Pink Pangea community. We can't wait to hear from you. Photo credit by Unsplash.