Living in Cabo San Lucas: In Conversation with Melissa Heisler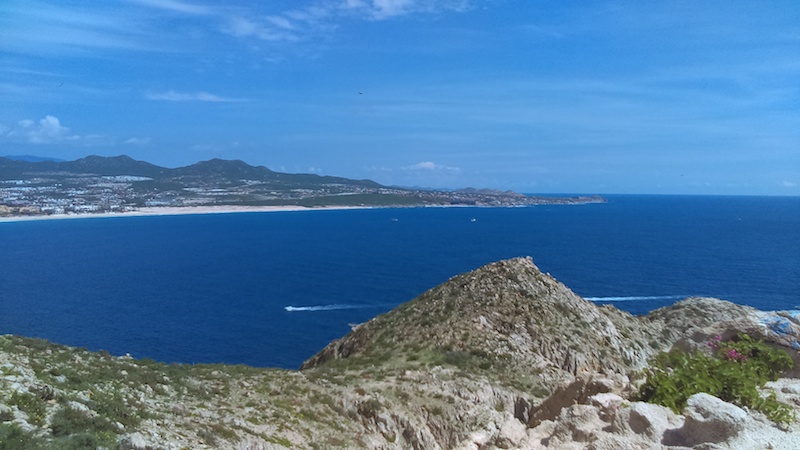 Interested in living in Cabo San Lucas? Here, Melissa Heisler shares the highlights and challenges, as well as her tips for an amazing experience abroad.
Tell us about yourself! What do you do when you're not traveling the world? Where are you from? Where do you currently live?
Originally from the suburbs of Chicago, Illinois, I have recently relocated to Cabo San Lucas, Mexico. Outdoors, I enjoy boating, swimming and hiking. Writing is also a passion having completed my first book last year, From Type A to Type Me: How to Stop 'Doing' Life and Start Living It, and now contributing to the Washington Post. I am blessed to be able to help others reduce their stress and reclaim their lives through one-to-one coaching at It's My Life.
What made you decide to move abroad? How long did you live there for? Tell us about how you spent your time in your new destination — whether you worked, studied, traveled, or did something else.
Over 10 years ago, I was offered a position in Litchenstein. Although it was not the right company or location, the opportunity planted the seed to move abroad. When the opportunity came to house sit for a friend in beautiful Mexico, it was hard to refuse. Over the last five years I have been coming down to the Cabo area and have enjoyed learning about the people and the culture. The food is to die for and I love the ocean. What really drew me down here was the different way of life. Although the people here work hard, work is not primary–family and friends are. I wanted to experience firsthand a different take on life. Thankfully, I now work virtually so it makes it easy to work from anywhere. I have committed for a year in Mexico and hope things work out so I can stay longer.
What were some of the biggest challenges you experienced while living abroad? What were some of the greatest highlights?
The first challenge was selling almost everything I owned. Some items were sentimental but what hurt me more was the difference between what I thought things were worth and what I could sell them for–and what they would cost to replace.
Once in Mexico, the challenge is the language (which I am learning), converting to pesos and understanding value. Most directions are spatial and not by street name. I need to become aware of major buildings as they are the landmarks for all other locations.
The greatest highlight is seeing land's end each and every day. I can see if from my home but it is also amazing to see from the highway after buying groceries. It is such a sight of beauty and it is terrific that it appears even in the most mundane times.
What do you wish you knew before you moved?
I guess I knew this, but the lack of recycling really breaks my heart. I am trying to find ways to handle trash in a more environmentally responsible way. As I have been coming down here for years, there were no shocking surprises. However, every day I am still in a new country and culture. New opportunities to learn and experience constantly appear.
Any favorite restaurants/events/sites that you'd like to recommend? Tell us what made them great!
Two terrific taco stands are located downtown. They are locally owned and run. One has counter service; the other is to-go or to eat on the street. The food is absolutely amazing! Delicious al pastor, corazon de vaca, and chiles y queso tacos can be enjoyed for about $1 a piece.
Are there any tips you'd give someone else considering a similar move?
Get ready to slow down. Some of the Americans I met down here have a hard time becoming part of the culture because they are still fixated on deadlines. Mexico moves at a slower pace. Things get done, but not in a rush. The other hurdle is the availability of products. It may take three trips to the hardware store before the bulbs you need are in stock.
Is there anything that women specifically should know before they move to your destination?
Gender differences are very out in the open here. Men are masculine and women are feminine. However, women are respected. I have noticed very little harassment. I feel safe walking the streets alone and taking the bus alone.
Photo credit for Living in Cabo San Lucas: In Conversation with Melissa Heisler by Unsplash.