Learning Life Skills in Rural Costa Rica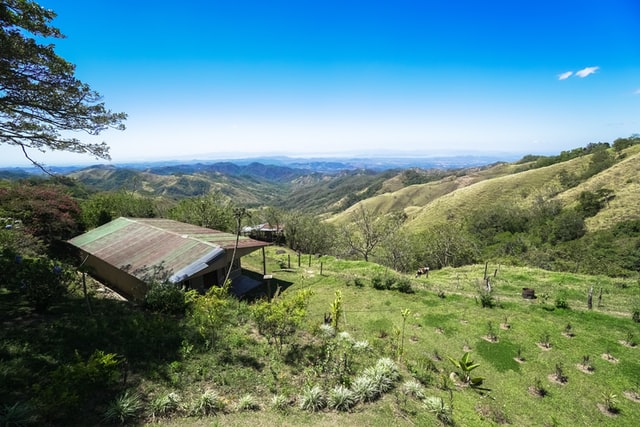 Being from Midwestern suburbia, I consider myself to have been raised in a sheltered way with little regard for homemade anything. Store bought casserole dinners and mac and cheese from a box were mainstays in our home. Evenings spent in front of the television were more common than not. The power of convenience ran much of our lives and although convenience is sometimes a qualifying reason, I became curious about making anything from scratch just for the simple fulfillment.
After feeding my curiosity with a dabble of crafts, gardening and cooking here and there away from my suburban home, I developed this need for more. My curiosity grew into a dream to volunteer on a sustainable living ranch, where homemade is the mainstay and the effects of every action become fully apparent in every choice made. Convenience does not hold value here, where quality, sustainability, and community reign.
I fulfilled this dream for five months in a rural town in the mountains and rain forest of Costa Rica. This was my first journey traveling to a different country without an acquaintance or friend in sight. I experienced some intimidation due to my lack of Spanish language skills, but also pure anticipation of achieving a dream for myself, by myself.
Learning Life Skills in Rural Costa Rica.
The people of Costa Rica were kind and welcoming, and even more so out of the big city. When I arrived on the ranch I felt at home immediately. You know when everything feels like it's in its right place? That was how I felt–I was in my right place.
We hit the ground running, as anyone would in a new lifestyle where everything on the docket is handmade and labor intensive. Three meals a day for a group of thirty needed to be made, but for those meals what food do we use? Where was the grocery store? The market? Organic gardens produced a portion of the food, but still needed developing and this was my focus. To supplement our gardens, food was brought in from neighboring farms and the closest city, which was a two hour drive from the ranch.
Relationships were strong within the hilly community and each family contributed to the economy of the small village of 150 permanent residents. Its an incredible feeling to know that when I drank a glass of milk it came from a cow that was grass fed two miles up the road–the same place where my cheese came from. I'm sure this is something that many people on this Earth experience, but for me it was new, and I loved it.
Along with the gardens and cooking, I made myself quite handy with the goats and chickens. Building structures to sleep in and well… you know… in, were all necessary projects. We built with timber frame joinery and daubed and cobbed our hearts out. These were all activities that were quite out of my element, but I craved to make them my own. The work was addictive and I learned and was welcomed with every step; "I am a sponge" was my mantra.
Learning Life Skills in Rural Costa Rica.
After three months of sustainable living, I was hooked, I returned to the States with more life skills than I had learned in all my years in public school and I wasn't done. Everywhere I looked back in suburbia I wanted to make sustainable or regenerative changes. I went back to Costa Rica for another two months, solidified more leadership within the ranch and created even more ties to the local community. At the end of my time in this community, I was ready to go and share my wealth of homesteading life skills back home.
Five months in a place that was initially so mysterious and unknown is now a part of my most cherished memories and not only do I have memories, but also skills that I will use and share the rest of my life.
I look forward to my next adventure into a new culture and country. What new skills will I learn to contribute to my community next?
Photo for Learning Life Skills in Rural Costa Rica by Unsplash.