A Trip to Zomba: Exploring Malawi's Ancient City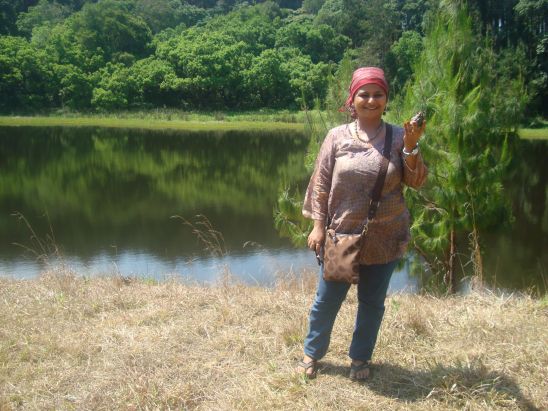 Malawi, a tiny dot on the planet, was a country unknown to me until a few months ago. That is, until my parents moved there. Ever since, they have been gaga about its scenic beauty, weather, and lifestyle. My curiosity couldn't hold me long and before I knew it, I was on a flight that not just flew me to another place but transported me from the every-minute-is-a-battle life of bustling Mumbai to the every-moment-takes-my-breath-away life of tranquil Blantyre.
Located in the lower region of Africa, Malawi is surrounded by Tanzania, Zambia, Zimbabwe and Mozambique. 'Lake of the Stars,' a body of water that covers a third of the country, was nicknamed by the legendary David Livingstone-a man who is as significant to Malawi as Columbus is to America. With his extensive writings about his explorations in the 19th century, Livingstone created immense awareness about this African land of splendor.
My parents live in Blantyre, a city surrounded by mountains. Named after Livingstone's birthplace in Scotland, it is the commercial capital of Malawi. It is also the place where I have seen the brightest flowers and the fluffiest white clouds, and eaten the crunchiest of organic vegetables. Once I had acclimated to the laid-back life in Blantyre, I set out to explore the nearby, ancient city of Zomba-which was the first capital of Malawi post-independence, before Lilongwe.
To prevent commercial tour guide bombardment, a local acquaintance drove me there. But the 50 km drive from Blanytre was an experience in itself. As we hit the outskirts of Blantyre, the faint smell of Eucalyptus (locally known as Bluegum – I wonder why?) wafted by. I rolled down my windows and took in the crisp, clean air.
The highlight of my visit to Zomba was driving up the mountainous terrain. On our way uphill, young boys surrounded us, thrusting bowls filled with colorful Jell-O-like things at us. When we looked closer, we realized they were different kinds of berries – blackberries, yellowberries, strawberries-all freshly plucked from nearby trees. These berries grow mainly in cold regions and are a rare find for tropical dwellers like me so I started buying them in heaps. If my picnic basket weren't filled to the brim, I would have bought enough for the boys to shut down their shop for the day!
Beautiful pine trees run across the stretch of the mountains, and like an awestruck child, I collected the pinecones. Once atop the mountain, I saw the usual – a bird's-eye view of the city from different angles. While they were not extraordinary, I did love the natural dam. Chilling my feet in the freezing water, I only wanted to drink a pint of beer and start barbecuing.
By the time we reached the foothills, I was famished. Resisting the temptation to shop, I was directed to Sunbird Ku Chawe, the only restaurant nearby. So there I was, eating lunch in the garden area, while lush mountains smiled down at me. I ordered a platter of chicken and rice, a local specialty, according to the menu. But if you know better, the staple diet of locals consists of maize flour (nsima) and meat/fish. But I loved my meal: buttered rice along with chicken curried in raw mango and assorted spices with fries on the side. I polished it off with some tonic water.
In true filmy style (as Indians would say), the last leg of the trip was the most dramatic. After lunch, we headed to the kiosks selling handicrafts– tribal chairs, masks, and figurines carved from ebony. Like the berries, I was tempted to buy most of what I saw, but after haggling (which was a task in and of itself as the merchants spoke limited English, and the local language 'Chichewa' sounds like gibberish to me) and getting a good deal on a few things, I proceeded towards the car.
Suddenly, a middle-aged man came running toward me with some statuettes – beautifully carved and rare. He sobbed, and in broken English, said that he had made the crafts himself and hadn't sold a single piece. I felt sorry for him and picked one for the price he quoted. Once back in town, I found out that the crafts are made elsewhere and hawkers in Zomba only sell them. To think that I fell for the hawker's sob story and bought something for double its price!
I want to visit Zomba again soon – do the hike I've dreamed of. I want to drive to the base of the mountains, get breathless treading up, and then relish a well-deserved barbecue grill by the stream. Until then, I will admire my berries–now crushed into homemade wine and the painted pine cones adorning my room.
Photo by Shambhavi Pai.