A Week with the Irish: A Homestay in Ireland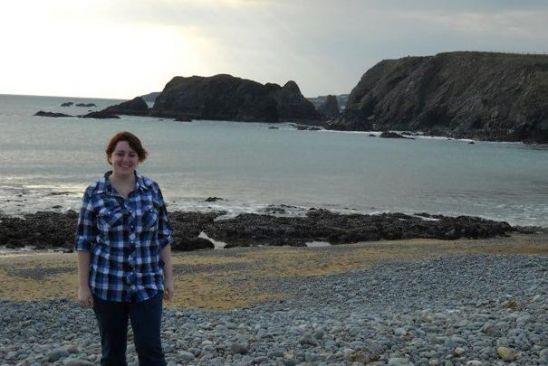 I traveled to Ireland through Greenheart Travel's Independent Homestay Program. It was spring break during my freshman year of college, and I was itching to go somewhere, and my heart has always been set on Ireland. When I first looked into Greenheart, my parents confronted me and told me I wasn't allowed to go. But after they said I couldn't go, they also said that they couldn't stop me because I was 18 at the time. So, later that day I called Greenheart and sent them the money for my trip.
I was nervous, scared, and terrified of the plane ride, but most of all I was excited. I was going to a place that I always dreamed about visiting.
After stepping off the plane and heading to the customs in the Dublin airport, I was greeted with a sign about women's rights in the workplace in Ireland. Coming from the U.S., where women's rights was a big movement in the 60s, but not so much today, I was thrown off a bit.
A Week with the Irish: A Homestay in Ireland
My mother was terrified for my safety, so she hired a driver to take me to my host family in Waterford, which was a ways from Dublin. The driver picked me up at the airport, and brought me to his car. After showing me a bit of Ireland and telling me some interesting facts we headed to Waterford. My host mother was the first to greet me and asked: "Would you like a cup of tea?" Needless to say that was the first cup of tea I ever had. Don't be afraid to try something new in Ireland. The food was always delicious.
I was only there for a week, but I had the most fun visiting every place I could.
I even visited my host sister's school. Schools in Ireland are separated by sex, and everyone wears a uniform. The separated classes were radically new to me. "How do you meet boys? Don't people have boyfriends here?" Of course after spending the week there, I understood how people met boys. The town was small, and on the bus ride back to my host family's home, my host sister showed me that she knew a lot of people who lived around her…. including boys.
While visiting my host sister's school I was able to meet all of her classmates. I think they all tried to keep me talking to hear my accent. Still, I kept insisting I didn't have an accent. When traveling to Ireland, if you're told you have an accent, just agree with them.
I will never regret going to Ireland, and my greatest advice for anyone who wants to travel is: Just go for it!
That week, I visited the Waterford Museum, the JFK Park in New Ross, and even the Dunbrody, which was a ship that brought Irish immigrants to the United States.
The day after I left, it was Mother's Day in Ireland. However, at that time I didn't know it was only Mother's Day in Ireland. I thought it was Mother's Day everywhere. I went out and bought my mother extra gifts, and a card for her for Mother's Day. I even called her on the telephone while in Ireland to wish her a Happy Mother's Day–only to have her laugh at me and tell me that Mother's Day was months away from now. So this year, my mother had two Mother's Day.
I will never regret going to Ireland, and my greatest advice for anyone who wants to travel is: Just go for it.