5 Helpful Tips for Exploring El Salvador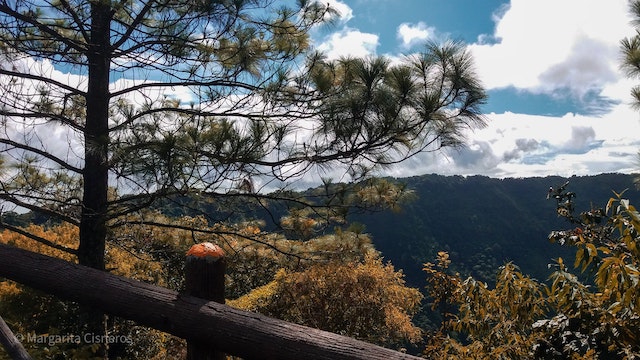 There is something so surreal about visiting a country that has yet to be taken over by tourism. It is like discovering a hidden treasure, one that you almost don't want to tell anyone about because you only hope that this country can remain the way it is in that single moment. That is the feeling I got when I experienced El Salvador travel.
My family wanted to take a vacation that was outside the ordinary, to steer away from the popular family destinations and explore a country that we really hadn't ever thought of visiting until we found a good deal to travel there. Landing in San Salvador, El Salvador, I knew right away that this wasn't like any other family vacation I've taken in the past to more touristy spots. Here are five tips for those wanting to travel to El Salvador.
El Salvador Travel: 5 Tips for Exploring
1. Explore the Natural Wonders
Finding a tour company in El Salvador was tough. The country isn't overly catered to tourists, so there isn't much to cater to them, like there is in other countries. We were recommended to try Cuscatlan Tours, which was absolutely amazing. Our guide was super friendly, eager and excited to show us his country.
Cuscatlan Tours offer customizable private and small group tours. Some highlights for us were driving on the coastal highway, visiting the bright blue fresh waters of Coatepeque Lake, experiencing the hidden gem of the Cascades of Juayua and checking out the view of the volcanos in Los Volcanes National Park.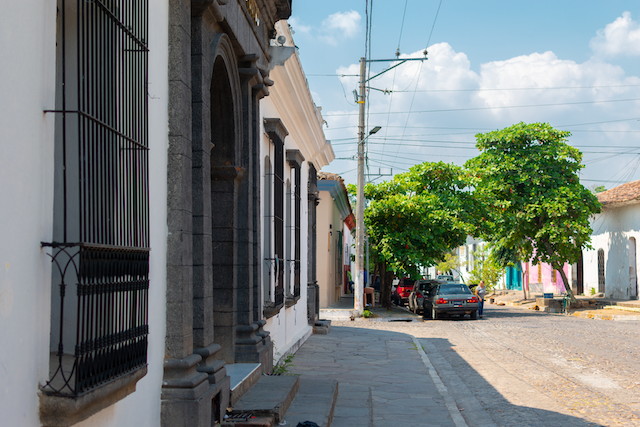 2. Visit the Local Villages
El Salvador is rich with culture and vibrant small towns lined with markets selling local crafts and food. We hopped on a small towns and crafts tour with Cuscatlan Tours where we truly got a real taste of culture in El Salvador. We toured the local food and craft markets with the locals of Ataco and Nahuzialco. In fact, we visited the many little shops along the way.
3. Try Local Food
We ate the best food when we left off our resort and followed our guide to local restaurants. Although I'm not one to often depend solely on our guides, it was strongly encouraged when we visited El Salvador to not leave the resort on our own. Plus the guides have the inside scoop. The know the best places to go to.
Our guide took us to a restaurant that was a bit off the beaten path, El Jardin de Celeste. It was situated in a beautiful garden. We were served up the freshest shrimp stuffed avocado I have ever had. Don't forget to try the local Salvadorian Pupusa while in El Salvador as well!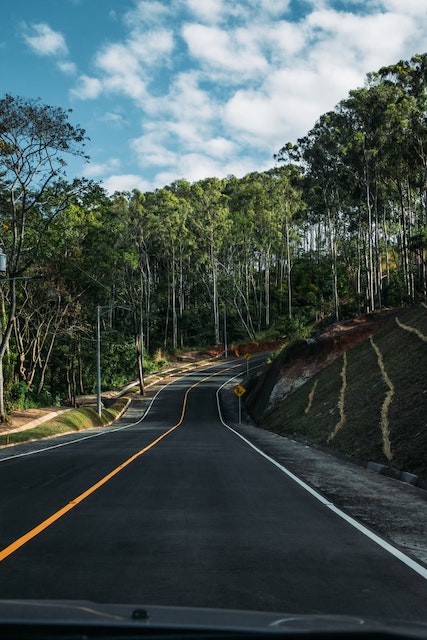 4. Visit and Play with Local Children
While visiting El Salvador, we stayed at the Royal Decameron, located on the Salvadorian Pacific Coast about 90km from the capital, San Salvador. The resort offered a free school bus that took you to another beach nearby. This beach was frequented by locals, and driving into the beach your bus would get chased by the kids of the local towns. This was the perfect opportunity for us to play with local children, and give them some of the fun things we had brought along with us such as bubbles, pencils, beach balls, and other things they had never even seen before.
El Salvador is a developing nation, and any opportunity one has to give back to the community and support local development and tourism is strongly encouraged. We also had the opportunity to give back to local children. This happened as we were leaving the St. Theresa Hot Springs and our guide was happy to arrange this for us. Keep in mind that this can get a bit aggressive since these locals usually have next to nothing, so ask your resort or guide to help you make donations safely.
5 Helpful Tips for Exploring El Salvador.
5. Check Out the Local Fish Markets
La Libertad sits about 34km away from the San Salvador centre and is a great spot to watch the boats come in with the catch of the day as the locals swarm to get first dibs on the fresh seafood. This market is a true taste of Salvadorian culture, from the hustle and bustle of locals trying to sell off their different types of seafood on the oceans edge, to the delicious fresh seafood restaurants that lined the beach.
El Salvador was one of the most rewarding and eye-opening places I had ever experienced. It's unfortunate that so many people stay clear of destinations that aren't seen as a popular tourist destination. Often these countries that you least expect are the most magical and enriching.
El Salvador Travel: 5 Tips for Exploring photos by Unsplash