Tips for Staying with Locals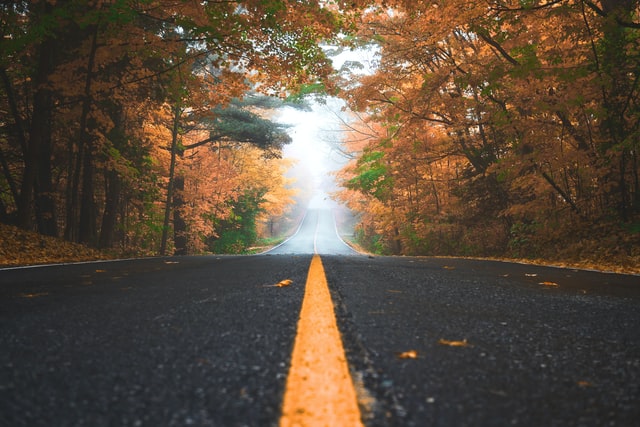 One of my absolute favorite ways to travel is to stay with locals as much as possible. Not only does it significantly lower the cost of a trip (thus allowing me to travel for longer, eat fancier food, or do more fun things), but it totally changes the way I experience a new place. There are many ways to stay with a locals during travels, the easiest of which is staying with friends, family, or even a friend of a friend. The advent of the sharing economy since the Internet has started traveling with us in our pockets also brings Airbnb, Couchsurfing, Workaway, and other simple ways to stay with locals. And there are many benefits from doing so.
Get closer to your family

I'm lucky enough to come from a large family that is spread out across many time zones. We see each other so little that we jump at any chance to see each other. One of the best things about traveling with family is that the older we all get, the more comfortable we are letting one another into our actual lives, not just our family lives.
My sister has been living in Boston for the last two years, and I've been out to visit her a few times. I've gotten to know her as a professional, her friends, and as a person outside of the home we grew up in.
Often, I'm able to get friend or family discounts while I'm traveling, too. My sister worked as a receptionist in a hair salon, and they offered me a free haircut during my stay and took us out to dinner to celebrate her boss' birthday: opportunities I wouldn't have had without my sister!
Get a local experience

One of my best friends from childhood moved 13 hours away from home to attend college near Asheville, North Carolina. There is no major airport or train station near her, just a road through the mountains, or a Greyhound bus station. I've been to visit her several times in a town I likely wouldn't have visited otherwise.
Because we come from the same place and have similar backgrounds, her introduction to the city was an awesome way to meet new people, explore new places, and get to know life in Asheville without being thrown into a completely new situation. She understood where I was coming from, and how to adjust to the new people and customs of the city, and could help me do so.
Get to know the culture
Some of my most interesting and unusual trips have come through staying with an acquaintance. A few years ago, I met a Finnish traveler in my hometown, and just three months after we met, he convinced me to buy a plane ticket to stay on his couch for three months in the college town where he lived in Eastern Finland. I went, and to date, it has been one of the greatest adventures of my life.
Lucky for me, he was studying English at university, as were many of his friends. As a native English speaker and a writer, that meant I instantly had something in common with the people he introduced me to. I ended up befriending so many people that I got to keep score at a children's basketball game, taught several curious Finns how to make American pancakes and macaroni and cheese, learned about visa-free travel to Russia and took a trip there with a new Finnish friend, and spent a week skiing in Finnish Lapland above the Arctic Circle. I celebrated American Halloween Finnish style with the students in his university program, and celebrated Finnish Independence Day like a Finn. I spent Christmas at my host's house with his family, got to try Finnish foods like Karelian pies with egg butter, cloudberry jam, and reindeer meat, and went to the sauna in his family's house, nude, with his mom and sister, on the day we met.
Since that trip, he has been back to visit me in the U.S., and we are no longer just acquaintances – we're good friends!
Learn the things you had no idea you didn't know
One of best parts of travel is the lessons to be learned. While some lessons are somewhat expected– like how to get around without knowing the language–most are a complete surprise! There are some things that only a local will know, and they aren't necessarily going to share them unless they're comfortable with you, or they know you're curious.
The first time I visited Thailand was during the political protests of early 2014, and I shared an apartment with a friend from college who had grown up in Bangkok. She was the perfect resource for staying safe, avoiding violence, and still having a great time and enjoying what was a completely new continent for me at the time.