Where to Eat and Drink in Lilongwe, Malawi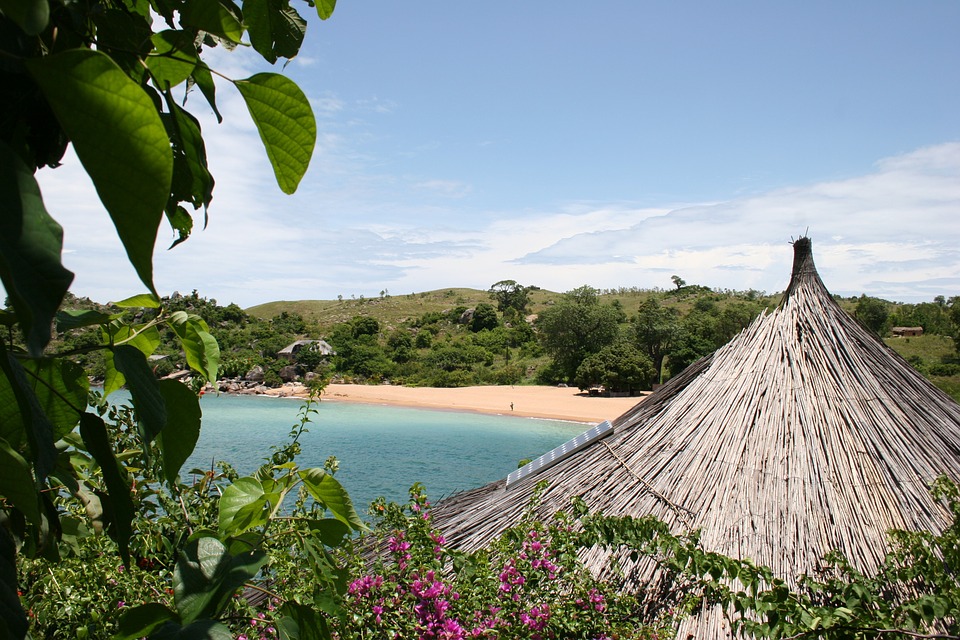 I've spent four months living in Lilongwe, Malawi while working for a safari company. Lilongwe isn't necessarily known as being a bustling or a beautiful city, and there isn't much of a diverse food culture. Local Malawian meals consist of beans and nsima (the maize based, white tasteless staple).
Most travelers quickly need a break from nsima, and Lilongwe is actually a great place to start. Luckily this capital city has collected a few gems of restaurants which celebrate its diverse expat community.
I have loved every second living in this city solely because of the incredible social life. The spirit of Lilongwe for most visitors lies in the thriving and incredibly fun expat community. Luckily, people are friendly and are willing to share their social calendar. Regular events are organized, includingbeer festivals, pub quiz nights, 5-10k races and polo matches. Regardless of whether you are moving here or traveling through, these locations are good places to start your social and culinary search.
Where to Eat and Drink in Lilongwe, Malawi
Restaurants
Kumbali Village: Sunday brunch only
It's located just outside downtown— a 15 minute drive through past a village drops you off in the Kumbali Cultural Center. You can stay overnight, join the volleyball league, shop in the small weekend market or run on their woods trails. This is THE spot for Sunday brunch – don't miss the Shashuka scamble!
Mama Mia: Lunch/Dinner
This is the best Italian food hands down in Malawi. Not the cheapest option in town, but it will still easily fit most traveler budgets. With fabulous pizza and pasta dishes, this upscale spot doesn't cater to the local crowd. But don't feel too guilty—the thin crust and real mozzarella are heaven.
Lark Café: Breakfast/Lunch
This is a beautiful little outdoor spot is hidden in area 10. Again, expat prices prevai,l but if you want a real cappuccino and pastry this is the spot. Its hard not to fall in love with a healthy menu, generous portions and paisley prints.
4 Seasons – Ama Café, Buchanans, Katmandu: Lunch/Breakfast/Sunday night Jazz night
This sunny, green complex offers a few dining options that cater to many travelers and expats. However, the DO NOT miss event is Jazz Night. If you are in town on a Sunday evening, arrive around 6pm, bring a blanket to sit on and take in the scene. All the who's who of Lilongwe attend Jazz night, which is really just live local music. The venue also offers Friday night karaoke once a week.
Land and Lakes Café: Lunch only
This safari company offers a few quiet tables outside where you can have lunch. Wonderful quesadillas, coffees, wraps and jacket potatoes. This is THE spot to get your fresh fruit and veg.
Bars/Clubs
The Living Room
This is THE weekend spot: a dimly lit bar/club where the Malawi gin flows freely throughout the week. Once a month you can even join the well-attended and very competitive pub quiz! Heads-up: keep a eye on your valuables because pick pockets are well known to be scoping this joint.
Amazon
Located right beside The Living Room, this club really only gets going on the weekends or on special occasions. It is m personal favorite in Lilongwe—I think it wins the competition in both music and atmosphere. It has a sand floor downstairs and a proper dance floor upstairs. Plenty of space leaves everyone adequate room to dance without feeling claustrophobic.
Chez Ntemba
This is the local spot. Depending on the night, there may not even be any other travelers or visitors here. Again, watch your bags and don't go alone. However, if you enjoy nightlife and African beats, this is an experience not to be missed. You can literally dance through the night and still catch a sunrise sausage from the braai (BBQ) inside.
Where to Eat and Drink in Lilongwe, Malawi
Related Reading
How to Thrive in a Malawian Wedding
Volunteer in Malawi: What Convinced Me to Volunteer Abroad
Volunteering in Malawi: 4 Unexpected Lessons
Amazing Women Role Models in Malawi
Travel Malawi: Cycling Holidays Are In
A Trip to Zomba: Exploring Malawi's Ancient City
Have you traveled to Malawi? What were your impressions? We'd love to know if there's any important information you recommend adding to this list. Email us at editor@pinkpangea.com for information about sharing your experience and advice with the Pink Pangea community. We can't wait to hear from you.
Where to Eat and Drink in Lilongwe, Malawi photo credits by Jodi Marie.