Amazing Women Role Models in Malawi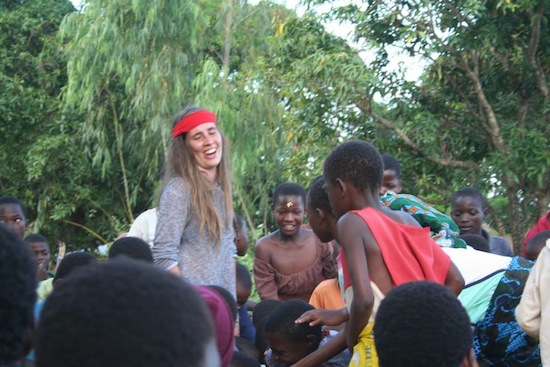 I remember that when I arrived in Malawi, the first thing I saw was a woman running along at the side of the sun-lit road with three garden hoes balanced perfectly on her head. I can't even jog half a meter in the bean bag race at sports day without cheating, and those garden hoes were just lying on her head, stretched out and comfortable like a cat on a sofa cushion, not moving an inch. At that time I think I was just marveling at the physical prowess of the woman and at how she made running with a garden hoe on her head look as easy as walking with a bag of clouds in your hand. But now, after two trips out to Malawi, I marvel at a lot more than her sprinting technique.
I marvel at how every morning Sasha the shopkeeper answered my question, "How are you?" with the word "Fantastic," and a smile that almost seemed tattooed onto her face, even when she had a small dependent body sucking at her front and a small demanding body tapping at her back. I marvel at how Matron Mary still had the energy and spirit to dance joyfully around the dusty orphanage grounds after a day of work.
I marvel at how tailor Mrs. Phiri still had the rhythm in her foot to tap along to my tuneless singing after an afternoon of tapping along on a pedal. I marvel at how Mumma still had an undying love for life and the ability to play the class clown after countless years of hardship. I marvel at these women and when I think of them all now I can't help but grin. I just wish my smile was as good at Sasha's.
Amazing Women Role Models in Malawi.
I first went over to Malawi to work with the Tikondwe Youth Organisation last April and then returned again in February this year. The organisation is based in a rural village in Domasi but operates in several surrounding villages too, spreading empowerment through education. It was set up by Joshua Mbozole in 2001 and now 13 years later, it has an orphanage and a first aid clinic, hosts regular HIV Awareness days, has a youth club, has a garden, has a women empowerment group, has an efficient feeding program for all of its schools and has genuinely, in the most cliché sounding way, changed the lives of a lot of people.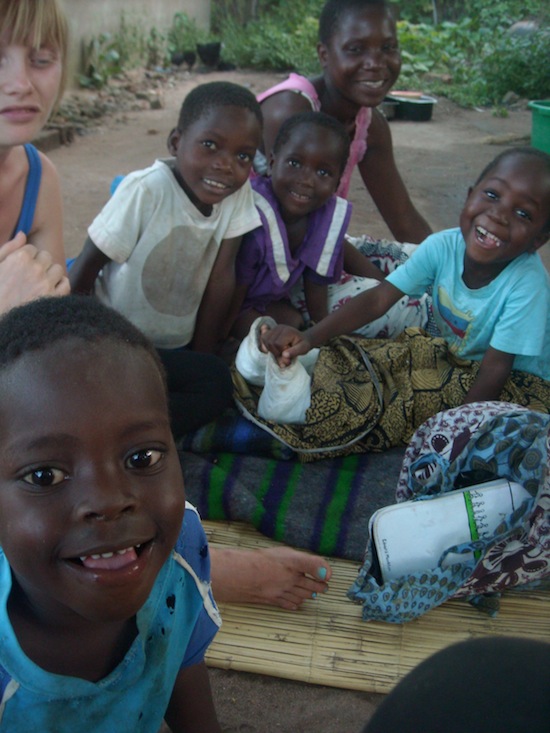 As a female volunteer I do think it made it easier for me to empathize and interact with the local women and it was through these interactions that I gained friends and role models. And let me tell you, it makes a massive difference to have role models who you don't just look up on google and read about in new-smelling magazines. Don't get me wrong, I still respect and idolize the legend that is Alan Shearer, but it's Patuma who has kind of made me re-assess my life a bit and it's Patuma who I'm proud to know.
Patuma lives in Namalaka village. She used to teach alongside me in the village school, which essentially meant laughing at my attempts to explain the difference between gauze and a bandage to a class full of bright-eyed, bright brained youths. But it's what she does outside of work hours that really made my eyebrows rise as if reaching up to pull on my hairline, and really made my mouth create the perfect oval shape.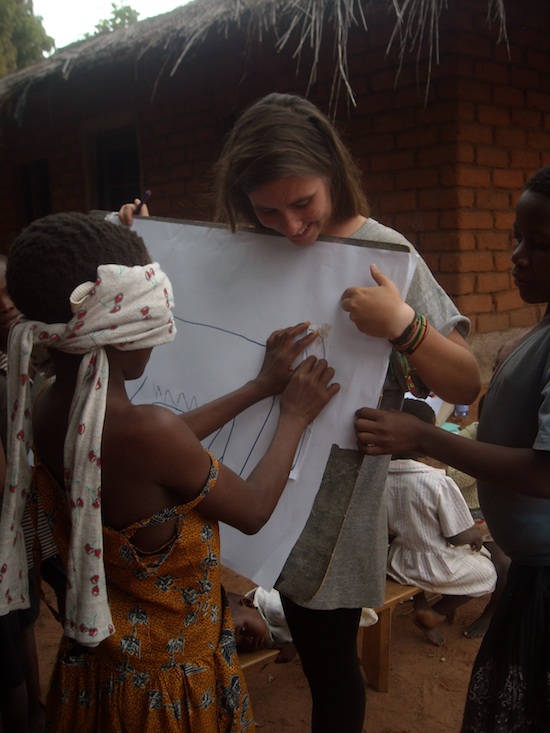 Amazing Women Role Models in Malawi.
Patuma has one daughter of her own but she looks after at least six other children, all aged 12 and under. And you'd never hear her complain. She doesn't moan when they've left crumbs on the recently swept floor. She doesn't whine when they wipe snot on her recently washed chitenje. She doesn't bat an eyelid when she has to fold Vinnie up like an envelope and carry him in from the rain because both of his legs are in casts.
I used to go round every week, deliver a maize sack or a food parcel for Vinnie, and just sit with her for a while. I always felt so content sitting on that bamboo mat, even with that disgusting turkey circling me, all baggy necked and looking like its brain was on the outside of its head. And I miss sitting on that bamboo mat; this Butterkist packet popcorn just isn't the same as hers, and these people just aren't the same as her.
I've seen some amazing female feats on my travels–from Indian women urinating while standing up and chatting with a group of friends to Tanzanian mothers walking in front of moving traffic completely unfazed, but no woman has ever made me feel as humbled and grateful and welcome as Patuma.
Photos by Evie Dickinson.