Why You'll Want to Visit Rochester, Michigan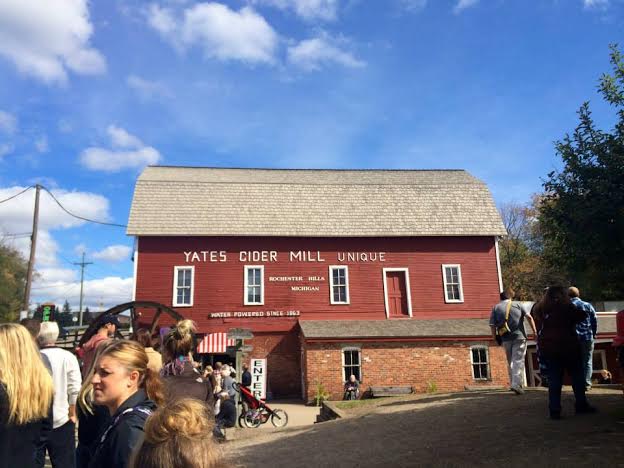 As a native Michigander who has traveled throughout the world, I still find that my heart belongs in Michigan and I have fond memories in my hometown of Rochester Michigan. Known as a family-friendly community with excellent schools and a charming downtown, Rochester continues to grow as a desirable destination for people to live and visit. The city thrives on bringing people together, with community events every season and great spirit and pride in the school district.
Growing up in Rochester, I felt comforted by the "small town" feel that helped me establish my roots. At the same time, I was surrounded by innovative leaders in the community who inspired me to blossom in Rochester and beyond, and to make a difference in the world.
Why You'll Want to Visit Rochester Michigan
Why should you visit Rochester Michigan?
Downtown Rochester
Downtown Rochester combines historic and hip, with buildings dating over 100 years. It is home to over 200 shops and restaurants that are mainly locally owned. There are festivals to celebrate the tastes and joys of every season.
Winter: During Christmastime, Rochester is recognized as one of the most beautiful downtowns in Michigan. At the Big Bright Light Fest, millions of Christmas lights cover the downtown buildings. I enjoy attending Lagniappe, where stores give customers "a little something extra," such as treats or special discounts, to start the holiday season.
This annual event perfectly describes the nature of Rochester, where people strive to do "a little something extra," whether that means giving back to the community, achieving great accomplishments in their careers, or doing "a little something extra" for their loved ones. The event instills a giving nature in the people that carries throughout the year.
Spring: I love to get fresh fruits and vegetables at the Farmer's Market. The farmers are very welcoming and inspired me to create my first vegetable garden in fifth grade. This encouragement fostered my interest in gardening that continues today.
Summer: I enjoy going to the sidewalk sales, where the shops have outdoor booths and discounts on boutique and food items. I have great memories of shopping with friends and getting unique jewelry and trinkets over the years.
Fall: I recommend going to Arts and Apples, one of the best fine art fairs in the United States with over 290 exhibiting artists from across the country. While perusing the art exhibits and shopping for crafts and trinkets, you can enjoy homemade apple pies and other apple products in booths throughout Rochester Park. Likely inspired by the great desserts paired with art shopping, I credit this fair for also sparking my interest in international art.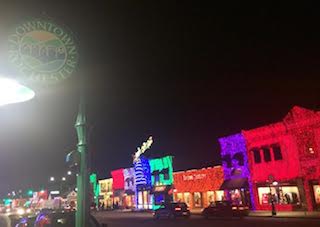 Stoney Creek Village's Van Hoosen Farm
Stoney Creek Village's Van Hoosen Farm represents Rochester Hill's history with artifacts and archives teaching about the settlement, agriculture, industry and cultural evolution of the community. According to the Rochester Hills website, "the 16-acre museum complex was home to the Taylor and Van Hoosen families dating back to 1823" and it is "listed in the National Register of Historic Places." Local schools often have field trips there to teach community members about the history of Rochester, which I enjoyed while in elementary school.
Yates Cider Mill
Yates Cider Mill is the perfect location in the spring, summer, and fall to enjoy homemade donuts, fresh cider and other sweet treats while strolling along the river walk and visiting the petting zoo. It is one of the oldest and continuous running businesses in Michigan. While growing up in Rochester, I would visit Yates Cider Mill every year and enjoyed dipping donuts in cider while walking through the trails. As I have moved away from Michigan, I have learned that cider mills are a unique tradition and Michigan, and one that you should not miss while visiting Rochester.
Lipuma Coney Island
Lipuma's Coney Island gives you a one-of-kind hot dog stand experience, one of the best in the Detroit area. Another unique tradition to Michigan, you can enjoy a hot dog with chili (coney dog) and Greek salad at the same time! The welcoming setting has pictures of local and world-renowned celebrities that have visited the establishment since 1969. With my high school only blocks away, I visited Lipuma's often and enjoyed eating coney dogs while sitting near the river. It is one of my favorite memories of growing up in Rochester!
Paint Creek Trail
Paint Creek Trail is Michigan's first rail-to-trail. The 8.9 mile trail crosses through Rochester with scenic views of Rochester nature and parks. It is ideal for runners, bikers, or those looking for a casual walk to enjoy the outdoors. The trail makes many Rochester and Rochester Hills neighborhoods accessible to Downtown Rochester. I enjoyed several bike rides while living in Rochester for nine years and visiting since then.
Meadow Brook Hall
Meadow Brook Hall is the historic home of Matilda Dodge Wilson, widow of the automobile pioneer John Dodge and her second husband, lumber broker Alfred Wilson. A National Historic Landmark built between 1926 and 1929, it represents the revival of Tudor architecture in the United States. You can tour the home year-round, and many people recommend going on the Holiday Walk to see the beautiful decorations.
The home also hosts weddings, youth programs, and business events throughout the year. Many of my high school classmates toured the hall and took prom pictures there because of the beautiful setting.
With all of these sites, I highly recommend that you visit Rochester, Michigan. When you travel to Rochester, I also recommend that you visit other famous Michigan attractions, such as the Great Lakes (the greatest source of freshwater in the world, five lakes that surround Michigan), Traverse City (the cherry capital of the world in Northern Michigan), Detroit (the motor city and renowned for Motown-era music), and Western Michigan (a furniture capital and famous for the annual tulip festival).
Michigan, as a whole, provides many great travel destinations and tourism continues to grow with the welcoming Pure Michigan campaign.
Why You'll Want to Visit Rochester Michigan Related Reading
6 Must-See Sights on a Northern Michigan Road Trip
Have you traveled to Rochester Michigan? How was your trip? Email us at [email protected] for information about sharing your experience and advice with the Pink Pangea community. We can't wait to hear from you.
Photo credits for Why You'll Want to Visit Rochester Michigan by Jessica Shen and Brittany VanderBeek