4 Awesome Reasons to Visit Grand Rapids, Michigan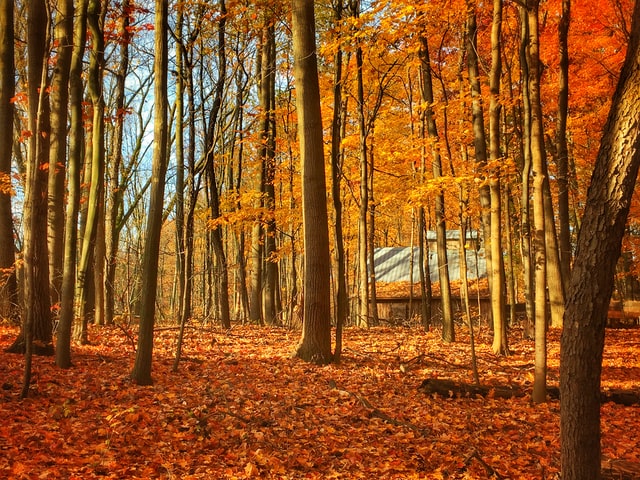 Grand Rapids, Michigan's second largest city with a greater metropolitan area population of 1.3 million, is just an hour away from my hometown. The craft beer scene, restaurants, art, and museums make Grand Rapids my perfect weekend getaway. The New York Times recognized Grand Rapids as one of the 52 Places to Go Worldwide in 2016 and Lonely Planet named it the #1 US Destination for 2014. So here are a few reasons to visit Grand Rapids this year.
4Awesome Reasons to Visit Grand Rapids, Michigan
Beer
Michigan is number five in the United States for craft beer, and Grand Rapids is Beer City, USA. Their Ale Trail features 32 breweries in the greater Grand Rapids area, where there are regular festivals and events celebrating beer. At the first brewery, they offered me the free "Beer City Brewsader Grand Rapids Passport." I used it to collect eight passport stamps and received a "Brewsader" t-shirt as a souvenir of my adventure.
In addition to drinking beer, it's fun to see some of the unusual venues. Brewery Vivant's Belgian-style beer is made in a former funeral chapel complete with a stained-glass window and choir loft. The Mitten Brewery is located in a historic Victorian-era firehouse, Engine House #9, while the Creston Brewery's home is a former DeKorne's furniture showroom from the 1920s. Before Grand Rapids was Beer City USA, it was Furniture City, USA.
A world-renowned favorite is Founder's Brewing Company, consistently named one of the top breweries in the world. They've won thirteen different medals for eight different beers.
TIP: There are several safe ways to enjoy the Ale Trail, so you don't have to drive home. There is an award-winning bus system, taxis, and several beer tour options.
Food
Michigan is second to California in agriculture, and Western Michigan produces 85% of Michigan's crops, so scratch-made, farm-to-fork dining is prevalent. There are several ways to enjoy what Grand Rapids calls "biteseeing." To continue the beer theme, there are gastro pubs. The foods made with beer as an ingredient are a fun alternative way to appreciate beer. I look for selections like beer cheese soup, soft pretzels with a beer cheese dip, beer battered fish, beer braised meats, or even a chocolate cake made with stout.
Restaurants like Grove offer farm-to-table choices. All of their food is made in-house using as many local ingredients as possible. So, you won't find fresh tomatoes on their menu in February. Their menu changes daily depending on available ingredients. I especially enjoyed their orange cream-stuffed French toast with blueberry compote and thick-cut bacon. Grove's chef takes pork belly and smokes it to make bacon in-house.
The basis for the farm-to-fork dining experiences is the local farm markets and family farms. The oldest and largest farmers market in Grand Rapids is the Fulton Street Farmers Market, where there are typically 11,000 weekly shoppers and over 200 annual vendors.
Art
ArtPrize is an annual international art competition in Grand Rapids. It's held in the fall and is the world's largest and most attended art event and competition, stretching across three miles of downtown Grand Rapids. Restaurants, businesses, and museums turn into ArtPrize venues, and art is everywhere inside and outdoors. ArtPrize is independently organized, with artists and venues creating on-line profiles, then discovering each other and organizing their shows. Expert jury and public votes decide the winners. The event is free and open to the public.
Museums
The art theme continues in Frederick Meijer Gardens and Sculpture Park. It's one of the world's hundred most visited museums, and one of the top 30 must-see museums in the world. Its 158-acre grounds hold more than 50 sculptures by artists like Rodin, Paine, and Moore. An effective way to see the sculpture garden is on a narrated tram tour. In the spring, there's a butterfly exhibit. Other features are one of the largest children's gardens in the United States and a Japanese garden.
TIP: This venue is several miles from downtown and the other museums.
There are two other art museums, including the Grand Rapids Art Museum and the Urban Institute for Contemporary Art. In addition to the three art-centric museums, three others focus on history, culture, and fun. All are located in the downtown area.
Former President Gerald R. Ford was raised in Grand Rapids. The Gerald R. Ford Presidential Museum contains exhibits on the 1976 Bicentennial, a replica of the Oval Office and a section of the Berlin Wall. The temporary exhibit represents Ford's personal interests. When I visited the exhibit was about space. President and Mrs. Ford are buried on the museum grounds. (The Ford Library isn't located in Grand Rapids, but rather in Ann Arbor.)
The three-story building on the downtown riverfront is Grand Rapids Public Museum, the second largest museum in Michigan, and one of the oldest. The museum has permanent exhibits focusing on history, science, and culture, and regularly changing traveling exhibits. The Chaffee Planetarium's shows include "the Violent Universe" and children's show, "The Little Star that Could."
The Grand Rapids Children's Museum is distinctive from the outside with a mosaic installed on the building's exterior during ArtPrize 2009. It has 18 permanent exhibits, such as Little Grand Rapids and the active Adventures in Balance.
So, whatever your interests, there are many reasons to visit Grand Rapids, Michigan.

Photo credit for Four Awesome Reasons to Visit Grand Rapids, Michigan by Unsplash.com.