The Pros and Cons of Studying Abroad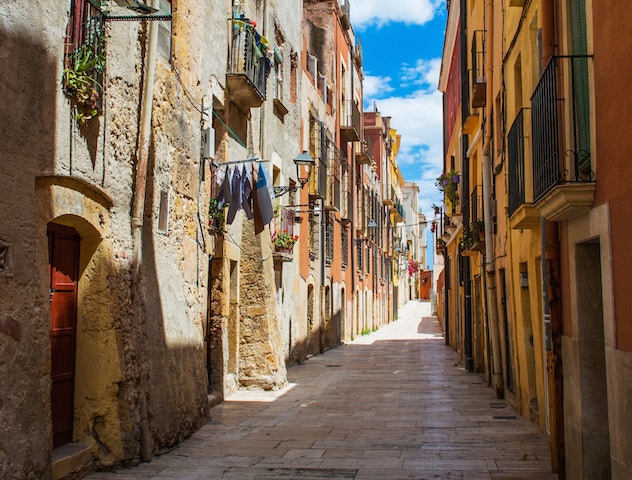 Everyone hears in their life at least once, "All good things must come to an end." Right now, I couldn't be sadder about this statement. I have had the most incredible experience during my time abroad. I've met wonderful people, eaten delicious food, and gained knowledge that will stay with me forever. Here are the pros and cons of studying abroad in Granada:
The Pros and Cons of Studying Abroad
The Pros
1. Having no idea what I was getting myself into
In a way, this was extremely exciting, I was going to a place I didn't know and was going to learn a language I had never thoroughly studied. I don't regret my decision to go abroad, but at times, especially in the beginning, it was hard to go from an English-language lifestyle to being fully immersed in Spanish culture.
Looking back, I often felt overwhelmed but am now I so happy that it worked out the way it did.
2. Realizing that I spent way too much money
I did not write a budget for myself before going abroad, and in the end, I dug myself and my wallet into a very big hole. While it's hard not to spend some money during your travels, it's not hard to write a rough outline of what you intend to spend.
3. Getting pickpocketed in Barcelona
This happened while I was in a park with my mom taking pictures. All of a sudden, a bird pooped all over both of us. A couple came out of nowhere to help clean us off and while they were helping, they stole everything. I had to go to the US Embassy to get an emergency passport because I was leaving the next day to go home, and the staff there were not surprised.
Apparently this happens all the time, so make sure you don't carry your passport with you (you don't need it anywhere), and don't be too trusting–even if you have poo all over you.
4. Taking my siesta a bit too seriously
While studying abroad, I slept. A lot. I was getting up early and taking naps and going to bed early and this cut out some serious adventure-time. My advice? You have time to sleep when you're back home, so make the most of your time while you're abroad.
5. Leaving Spain
Leaving my host family and new friends was very hard. As with all of my goodbyes, these were tearful and melancholy. Even while sitting in my room back home, wrapping Christmas presents, I still feel nostalgic for Spain.
The Pros
1. My host family
Having a host family was by far my favorite part of studying abroad. I learned so much from them (language-wise) and they helped me grow as a person. I will always be so grateful to them, and I hope they will be in my life forever.
2. Becoming fluent in Spanish
When I first considered studying abroad, I never thought I would end my experience being almost fluent in another language. It feels very rewarding.
3. Living so close to interesting destinations
My time in Europe gave me access to so many different countries in the area, including Morocco, France, and England. It got a little pricey but I saw things I thought I would never see, like the Mona Lisa and Buckingham Palace.
4. Meeting the people in my program.
I went on a small program, particularly for a European study abroad program. There were nine of us in total and we all had very strong opinions and full hearts that were eager for new experiences. We got along great and were all mature enough to talk things over if there was ever a misunderstanding.
5. My mother's visit
My mother came to visit, which made me incredibly happy. I didn't realize how homesick I was until I saw her, but I got to introduce her to my life in Spain and she even stayed with my host family for a night! It was so wonderful having her there, though a little weird too. All I all, I was so happy to show her this new part of my life.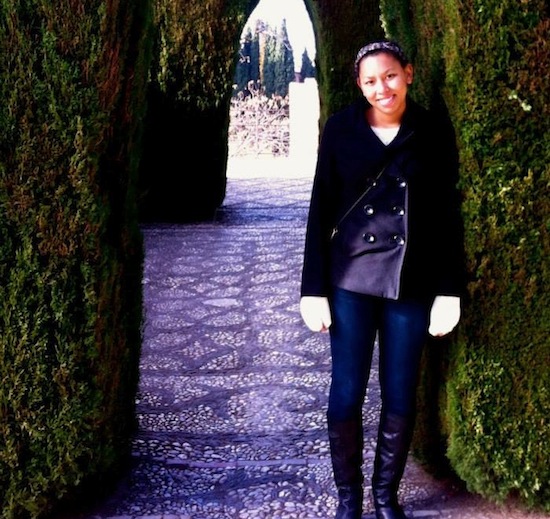 The Pros and Cons of Studying Abroad
Related Reading
The 4 Phases of Studying Abroad
A Budget-Friendly Study Abroad Alternative in Tuscany
What You Need to Know Before You Go on Exchange
Why I Chose to Study in Bangalore, India
What Studying in London Has Taught Me
When the Study Abroad Dream Bites Back
Studying Abroad in Mali: Not the "Easy" Option
VLOG: On Studying Abroad in Paris as a Woman
Have you studied abroad? Did you enjoy your experience? Email us at [email protected]pinkpangea.com for information about sharing your experience and advice with the Pink Pangea community. We can't wait to hear from you. Top photo by Unsplash.