Tourist, Witness, and Pilgrim: Traveling to Budapest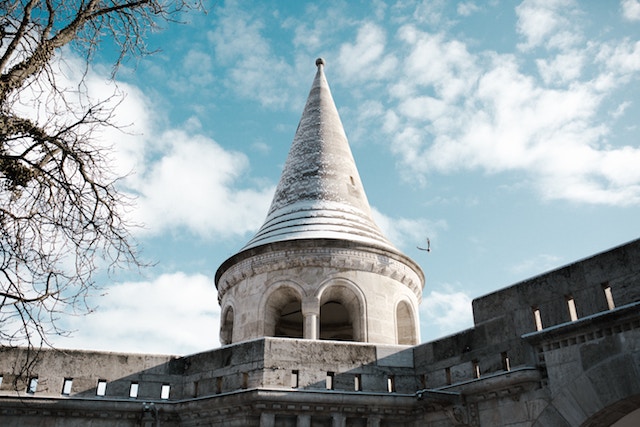 When my husband and I were traveling to Budapest earlier this year, we went to a lecture in which the speaker categorized three kinds of travelers: a tourist, a witness, and a pilgrim. A tourist, he said, buys a funny hat that she wouldn't wear at home and takes lots of photos. A witness comes to view what's happening in a place at that moment in time. A pilgrim journeys to a place to pay tribute to her religion or culture.
We bought the tickets to Hungary only a week or two before our flight. We'd realized that the Jewish holiday, Shavuot, brought with it a few vacation days, and decided to take advantage of the time off.
It was a perfect vacation, and I felt that we captured the experiences of all three types of travelers on the trip.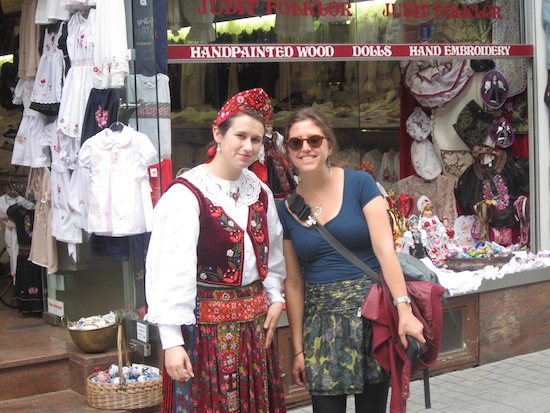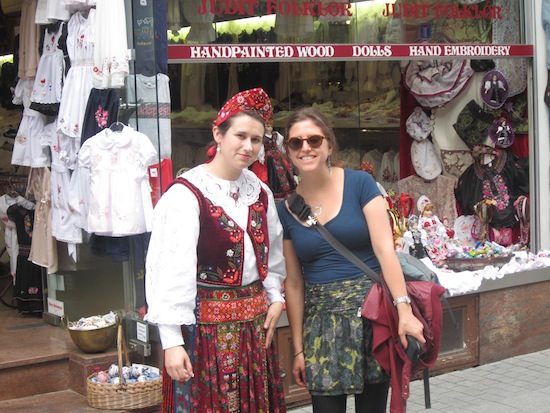 As Tourists
We visited Buda and Pest, climbed the hill to the castle, and stayed in a laid-back hostel where we chatted with an American who had just spent a year teaching English abroad and with two European brothers who were traveling together on their long vacation from work.
We went to a Palinka Festival and got tipsy on fruity alcohol that tasted similar to what the older European men slug back after services at my synagogue in New York. We had lunch at Hanna's, a restaurant that served the kind of heavy, meaty dishes that our great-great-grandparents ate over 100 years ago. And then we went to a vegan cafeteria, where they slopped huge–equally heavy– servings of cheap vegan dishes on our plates.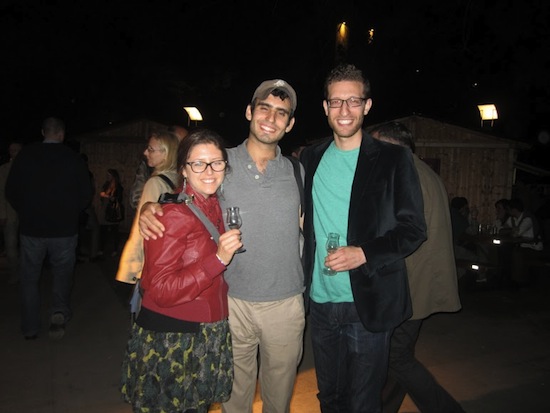 We sat in the Szechenyi Mineral Baths, and felt the stress evaporate from our skin. At the guidance of an old Hungarian man, my husband jumped from the cold pool to the hot pool and back again — over and over.
My husband's cousin who is studying in medical school in Hungary met up with us and took photo after photo with us as we traipsed through the city, fawning over the Danube. We visited the Central Market and stocked up on paprika. We ended the day with her at a cafe on the upscale Vaci Street, sipping iced coffee and people-watching.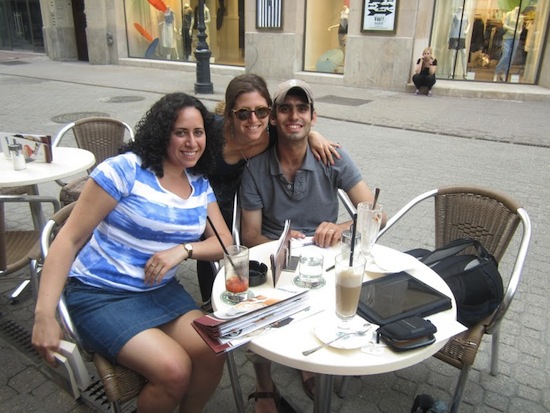 As Witnesses
We were lucky to have friends doing a Fulbright and teaching in Budapest. When we entered their apartment, they were sitting on their balcony, drinking beer and eating cheese (how romantic!). Our friend, who is fluent in Hungarian and has lived there for a few years, told us that Hungarian anti-Semitism is no longer bubbling beneath the surface. Now there are neo-Nazi political parties that are open about their beliefs.
Because it was the holiday of Shavuot, we wanted to attend a few services, and it was important to me that we get a broad view of the Jewish community in Hungary.
We attended a liberal service out of someone's beautiful apartment, and then a gorgeous Orthodox synagogue's service the next morning. We had dinner at the Chabad house, which brought together tons of Israelis currently traveling or living in Hungary, for a festive meal and songs. We also attended the local Jewish community center, which was running all sorts of relevant lectures and workshops, and where we ran into someone we knew from New York. We spoke to some community members in English and others in Hebrew.
These experiences made us realize that even with the burgeoning anti-Semitism, there is a rich Jewish community flourishing in Budapest.
As Pilgrims
My husband and I visited the Terror House, which commemorates the tragedies of the Holocaust and the Communist reign in Hungary. Our friend called to our attention how its exhibits seem to equate one with the other. An eerie booming music followed us throughout our visit.
We visited the Dohany Street Synagogue, the largest synagogue in Europe, which boasts a stunning interior. Then we paid our respects at the cemetery located in its courtyard, where 2,000 Jews are buried who died of hunger and cold in the ghetto during the Holocaust.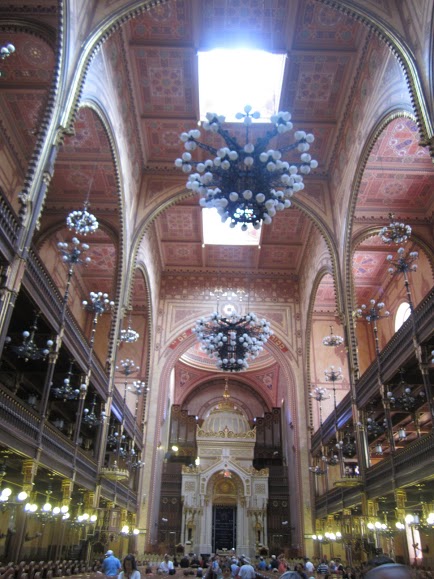 Sometimes trips give you time to relax and sometimes trips enable you to immerse yourself in a new culture. On this trip, I felt like we dove deeply into life and all that it presents: the beautiful, the comforting, the good, the new, the old, the tragic, and the ugly. We took it all in and we returned enriched.