Day in Buda, Night in Pest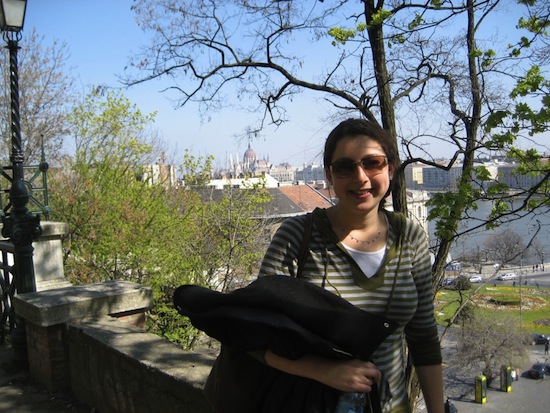 Here I am in the Budapest nature in late March. This was on the Buda, which is on the side of the Castle. My three friends and I climbed up the hill instead of taking the elevator – which was quite a hike but well worth it once we got to the top! On the top, there is an old Castle and lots of different museums. It costs money to get into each one so we only went to one or two and enjoyed the beautiful weather.
Buda is the "fancier" side of Budapest; students or younger travelers will probably stay on the Pest side. I had a "real" roughing-it kind of hostel experience there. Women especially need to be careful in hostels at night. But my friends and I did makes friends with the Brazilians staying in the room next door. Also, definitely stop by the huge food market and get the apple strudel!