Dating Culture in Colombia: What You'll Want to Know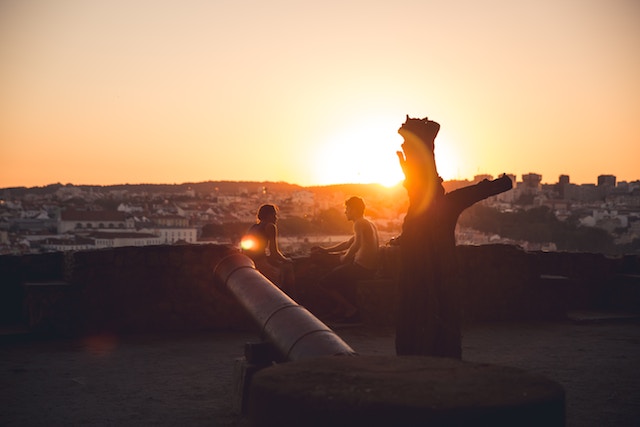 It is a truth universally acknowledged that a single girl in possession of a job in Colombia must be in want of a date. All across the city of Bogotá, and indeed the rest of the country, gringa girls living and working in Colombia are pairing up with local boys – at a staggering rate!
It seems to be a match made in heaven – the Colombian males, who are fascinated with foreign women, and the young English girls, who are 6,000 miles away from home for the first time. Add that to the Harlequin romance-fueled Western imagination and idealisation of a Latin lover, and viola! You've got a match!
And yes, Tinder is big here. Very, very big.
And yes, Tinder is big here. Very, very big.
To be honest, I blame Gringo Tuesdays. Ostensibly a bar for foreigners to participate in a language exchange with Colombians, and actually a great way to make friends, after about 9pm it morphs into a free-for-all speed dating service between gringos and locals. Ask anyone about it, go and check it out, but don't say I didn't warn you.
It's fair to say that for people in their early twenties in England, dating culture hasn't really taken off – at least, not like it has in America. Rather than dating multiple people casually, including almost strangers, like we see in shows like Friends or Sex and the City, couples in England tend to drift together from friends or acquaintances, to sex, to relationships.
It's fair to say that for people in their early twenties in England, dating culture hasn't really taken off – at least, not like it has in America.
In Colombia, the relationship between men and women affects the dating culture. As I mentioned in my last article, male-female platonic friendships are considered far less common, particularly if the pair in question are single. So, even while you're not in a relationship with someone just because you went on a date, it's important to know that going for a casual drink with a guy would be considered a date in Colombia.
Although my own experience of dating in Colombia is really pretty limited (sob), I've done my research thoroughly. I canvassed friends of both sexes and have compiled a brief list of tips for him and tips for her in order to avoid heartbreak, dodge the STIs and have yourself a merry little Christmas.
Dating Culture in Colombia: What You'll Want to Know
Tips for Guys in Colombia
1. Gender roles in Colombia are far more distinct than in England.
Girls are very unlikely to approach you, or make the first move. That isn't to say that they're uninterested though. I  cannot emphasizer this enough. Keep alert for eyelash batting and an ear out for high pitched giggling.
2. If the girl in question is uninterested, she might still go on a date with you and expect you to foot the bill.
A dinner is not indicative of sexual interest here.
3. If you do manage to get it together, bear in mind that Colombian girls, while more modest and less sexual in the public sphere, do expect much more in the way of PDA than English girls.
Hugging, kissing and canoodling in public will all be required. And it's not frowned upon here the way it is back in the UK.
4. Colombian girls are jealous and possessive.
Yes I said it. And no, it's not a stereotype. Be warned – when out with your girl, talking to a female friend or looking at a stranger in a skirt might result in a crazed bitchfest. Don't say I didn't tell you.
5. Being on the Pill is much, much less common here than it is in England.
Seriously – do not just assume that you and your girlfriend can stop using condoms because you've decided you're 'exclusive.' Very few girls here are popping those precious little pills every morning. Safety first lads! Remember that this is a Catholic county and the pill is not as acceptable here. Women tend to stay away from it.
Tips for Women in Colombia
1. There tends to be much less honesty and clarity in male-female relationships than you might expect at home.
Therefore, it can be tricky to spot a cheater or a player. Try not to get taken in or carried away by a dark eyed Don Juan who flashes his cash. He may well have another mamita down the way. Ask questions, pay attention and most importantly trust your gut.
2. Speaking of which, the man will almost always offer to pay.
That is not to say that you should necessarily let him, or think you'll insult him by refusing. Go with how you feel. He'll probably appreciate you insisting on splitting the bill, if you decide to offer.
3. Unlike in England, a girl is not considered cold, uninterested, or frigid for not 'putting out' early on in the relationship, or kissing on the first date.
It's the opposite here – no matter how hard the guy tries to fight it, there's a machista part of him that wants you to hold out and let him chase you. Take it from me, he wants to work for it. I recommend holding out as much as you can.
4. If a Colombian man says: "I'll call you later today," he probably won't.
Sorry if that offends anyone. But to be polite here, people automatically say, "I'll ring you back," even if they have no intention of it – it's not taken as literally as it is in England. No need to take it personally, it's quite common.
5. Colombian men have, as a rule, a far more sensitive ego than English guys.
What would pass for light hearted banter in the UK, might well make a Colombian question his own masculinity. Take care, ladies. Curb those acerbic tongues! Or at least until the second date.
Colombian and British cultures, particularly when it comes to genders, are spectacularly different, no matter how relatable they seem. Use your brains, guys and girls! Trust your instincts – except when you're wasted – and be sensible.
Try to avoid any spectacular gaffes or broken hearts, always use protection with your Latin lover, and remember to have a good time! If you're young, free and single in a city like Bogotá, the world is your ostra.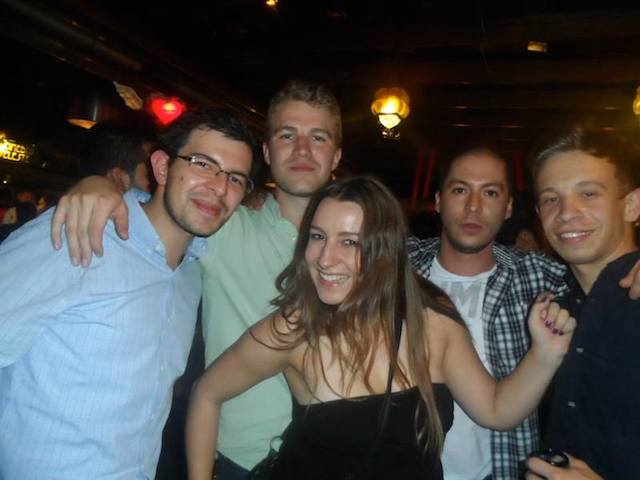 Dating Culture in Colombia: What You'll Want to Know
Related Reading
Safety, Romance and Health in Colombia: Dawn's Tips
Do you have experience dating in Colombia? What were your impressions? Email us at [email protected] for information about sharing your experience and advice with the Pink Pangea community. We can't wait to hear from you.
Dating Culture in Colombia: What You'll Want to Know Before You Dive In photo credits unsplash.com and Harriet Marsden.