A Conversation with Emanuell Harnik of Route Perfect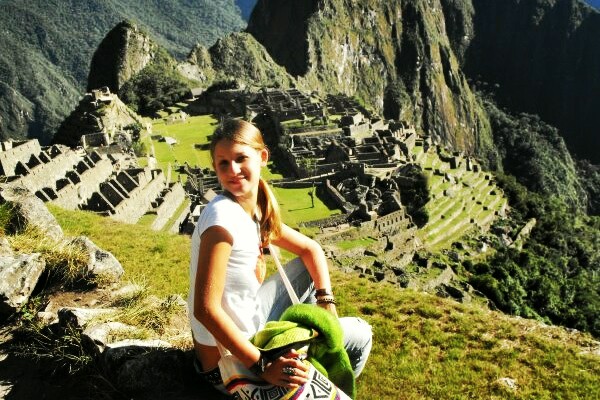 Emanuell Harnik is a world traveler who always dreamt of combining her love of travel with her career. When she learned about RoutePerfect, an Israel-based trip planning website that helps you create an itinerary based on your personal preferences, she knew she had to work there. In this interview, she tells us about how she first fell in love with travel, and what it's like to work at a travel startup.
A Conversation with Emanuell Harnik of Route Perfect
1. When did you first start traveling? Tell us about your first big adventure.
Travel is no strange verb to me. My grandfather was a real salt of the earth type of guy,a true patriot, taking us to every hidden corner of Israel, teaching us the history of the land. My first time travelling abroad though, was with my father when I was only 6 years old, and I was simply bewitched by the mere sight of the airplane. Being so small, it looked like a miraculous gigantic alien aircraft to me, and my imagination started going wild.
We boarded the plane, and I didn't know what to expect. When we started going faster and faster, I felt a rush of blood, and then came that special moment I long for everyday since. The wheels left the ground and there was that quick moment of levitation where you feel almost zero gravity. I was hooked.
I spent my two months of summer vacation in The Netherlands with my father's family, taking long trips over weekends and visiting museums, art galleries and the theatre during the week. I kept waiting to go back home, not because I didn't like Holland – it was absolutely wonderful! But I was so excited to board another plane.
I still get super excited every time I need to fly somewhere, even though I have changed two passports since that unforgettable first trip to Europe.
2. What do you love most about traveling?
Definitely the sky. It might sound crazy, but I'm used to life in a very small country, where there's always something blocking your view, and there are always mountains or cities in the horizon.
I remember the first thing that came out of my mouth when I stepped off the plane in Argentina, "Boy, look at the sky! It's huge!" The open space and the horizon stretching for miles always made me feel so tiny and gave me the feeling that there must something beyond it, waiting for me to discover it.

3. How did you first get involved with Route Perfect? What were you doing before joining the team?
I was researching online one day for a trip I wanted to plan to France and Switzerland when I came across Route Perfect. So far, I have planned all of my past travel adventures using Google Maps, which is one of my favorite tools. But, I always felt though like I was missing the orientation and guidance I needed. I mean, it's nice to virtually travel through countries, and Google every destination in your path, but it can become exhausting and overwhelming, and I used to wonder why there was no easier way to do this.
When I entered the Route Perfect site, the first thought that came to my mind was, "Oh my god, someone is spying on me… How did they know??" Then, an assertive inner voice immediately replaced it with, "You HAVE to work here! This is your next job!" At the time, my job made me frustrated and I kept feeling like I didn't belong there. I wanted to do something that I loved. I just had to give it a shot, and so, I did some online research and found the CEO and founder's email address. Right away, I wrote him an email telling him in my utmost professional manner to "please, OH PLEASE, give me a job! I NEED to work here!"
Well, it seemed to work. He later told me that this was how he got one of his very first jobs–by calling the CEO personally–and so he felt he had to meet me.
I've been working since I was 12 years old, and this is the first time I feel like I chose my own destiny and found the job of my dreams. After several years in online marketing, with plenty of knowledge of online technologies, I feel like I'm finally able to combine my professional experience with my passion for travel, languages and cultures.
4. What is the goal of Route Perfect? What's your day-to-day work like at RoutePerfect?
The goal of Route Perfect, or how I see it, is basically to help navigate through all the information available online–What do I want to achieve in this trip? Where do I want to go and what I want to see?–all while maximizing your travel experience by giving you a clear view of routes, times, distances and images.
It's always so hard to understand where to go when EVERYTHING is "must-see." What if I'm not an urban type or a beach person? How can one tell amongst so many reviews? What's best for me?
RoutePerfect helps you create a custom travel itinerary based on your travel preferences, budget and personal style, all while providing a live visual on Google Maps. When you make changes, the suggestions adjust accordingly, so every trip is one-of-a-kind, just like every person is.
We also wanted to offer travelers, like ourselves, more affordable prices for long multi-destination trips. Most package deals you find today are very generic, while people are not. We want to apply the package prices to each individual's personal itinerary, so you can enjoy the deal, but customize what's in it.
Working at Route Perfect is not easy–we are a small team and it demands a lot of time and effort, but it's all worth it because I get to do what you love and with such amazing people… and their cute puppies that they bring with them to work. I'm really just here for the puppies.
5. What are some of the highlights and challenges of working in a startup?
Boy, there are too many to count. You work late a lot and there's always so much work and not enough people to do it. You end up doing a little bit of everything, and also sometimes the mess drives you crazy. There is so much decision making, it can really tire you out and take a lot of you time.
On the other hand, you get to do a little bit of everything, so you learn a lot and it doesn't get boring. Days go by so quickly since you're in constant action. Since you're part of the decision-making, that means your voice really counts for something, and so you can really make a difference. Basically, you either hate it or you love it. I love it.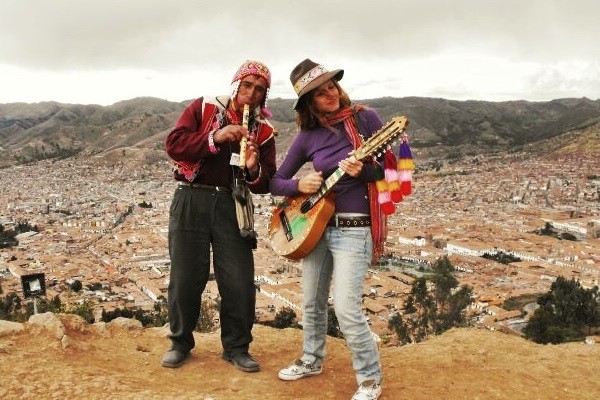 6. How can other travelers benefit from using Route Perfect?
Route Perfect is a tool for travelers, not for tourists. It's for people who are looking to discover and explore places, online or outdoors. Our site gives travelers the feeling of taking an active part while trip planning. We don't just tell you what to do and where to go, we present you with options based on your likes and your goals.
The choice is yours to make. I think anyone who wants to get trip ideas, maximize their travel experience, explore options, or get a wide perspective of their trip, has a lot to benefit from using Route Perfect.
7. As a traveler and entrepreneur, how do you manage the balance between work and traveling?
Firstly, I exploit my weekends to the max. I'm always up for hiking up in the mountains, dipping in a spring, or a visit to an authentic market. Where I come from, it's no longer than a two-hour drive to a completely different atmosphere, so I get out of the city as much as I can.
Secondly, I try to save up for at least one or two trips a year. I save up my vacation days and take 2-3 weeks at a time to explore 2-3 new countries\regions, with stopovers to visit family and friends.
It's great to have friends everywhere–you always have a welcoming face wherever you go.
8. As a woman traveler, are there any precautions you take before setting out?
If there's one thing I've learned through travelling, it's that fear is our biggest enemy. When you look timid and afraid, second-guessing every step, you instantly become a target–for bullying, for pickpocketing for scamming and whatnot. I'm not saying that you should go down a favela alone at night just to prove a point, but it is likely that if you feel like you're a local, the community will perceive you as one and you will be less targeted as "tourist prey."
With all that being said, it's important to keep your eyes open and not fall victim to petty theft. I never put anything in my pockets, and I alway wear my side bag across my body and slightly to the front where I can see it. In general, I try to avoid places and situations that I suspect might turn against me.
9. What's your next travel destination?
That's insane, how can I choose just one? I would love to go back and explore destinations in Central America that I missed while I was there. It's either that or the east, which I haven't been to yet.
10. Anything else you'd like to share with the Pink Pangea community?
Well, my favorite thing about Costa Rica and probably this world is the "Pura Vida," an idiom they use often. Pura Vida, literally "pure life" in Spanish, is not just a phrase–it's a way of looking at the world. Life is to be enjoyed to the maximum; happiness is what really matters. It is a statement of courteous intent, used both as a greeting and a parting salute. It is used in agreement and assent. It means that you are happy with the world, and the world acts accordingly.
So… Pura Vida!
Photos by Emanuell Harnik.