5 Ways to Live La "Pura Vida" No Matter Where You Are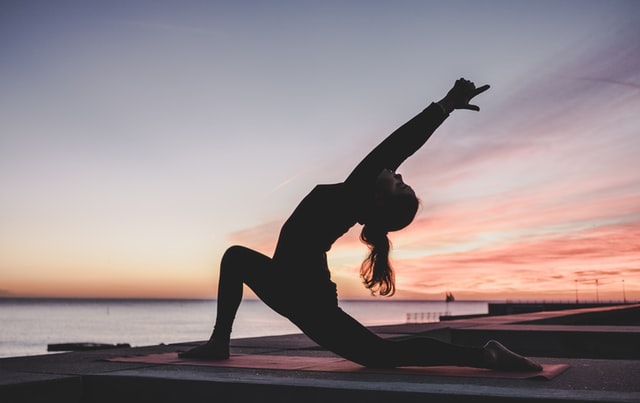 Anyone who has been to Costa Rica knows the phrase pura vida, and how infectious it can be! Simply put, pura vida means pure life in English. As urbandictionary.com explains, pura vida is "The law of the land in Costa Rica. The expression is used in many forms, from a greeting, to a synonym for 'excellent.' Ticos [Costa Rican natives] follow this lifestyle and are some of the most wonderful people on earth. A synonym of 'hakuna matata.' Life is wonderful; enjoy it."
To me, pura vida is a reminder to slow down and enjoy the beauty and good things that surround us: by not rushing and being fully aware of the present moment, we are in tune with ourselves and the universe around us. It almost sounds like a mantra. Below are a few tips I've formulated for living la pura vida no matter what I am.
5 Ways to Live La "Pura Vida" No Matter Where You Are:
Exercise regularly
One way to feel good about ourselves is through exercise (both mental and physical). During my weeklong visit to Costa Rica in 2009, I was constantly hiking. However, don't do an exercise you dislike. If you hate running, you won't find any fulfillment in pushing yourself to strap on shoes and jog. Embrace dancing, yoga… whatever makes your spirit come alive, while simultaneously helping you stay healthy. In Costa Rica, walking and soccer are perhaps the most popular forms of exercise, but it's up to you to find an activity you enjoy.
Try something new
We all have a favorite restaurant that we frequent again and again, or a food item that we comfortably order repeatedly to avoid a hassle. The problem with this repetition is that frequenting the restaurants you enjoy can become a dull, repetitive habit. Try something new, for you never know what you may find! Trying new things allows us to leave our comfort zone while we discover new food items, and meet new people. Perhaps try visiting a different part of the city you're in; discover a local landmark most tourists don't know about. The possibilities are endless when it comes to trying new things!
Do something that scares you
This one goes hand and hand with the previous suggestion. Doing something new could involve doing something that scares you. As travelers, we must all get out of our comfort zones and tackle scary tasks at times. I'll admit I was terrified to fly through the jungle in Costa Rica on a zip line. I dislike heights, and on a zip line, you're strapped into a little harness suspended on a thin cable open to the elements. Needless to say, the experience wasn't my favorite, but I can at least say I've zip lined through a cloud forest before. Not everyone can say they've done that.
Relax and unwind
Living la pura vida means allowing yourself to enjoy the good life. You know the saying, it's 5 o' clock somewhere? Rather than finding time, MAKE time for yourself–you are a priority, and you matter! Enjoy a cocktail, swing in a hammock, paint or journal about your day. Even if you're busy, taking a few minutes during lunch to stretch and relax (take a few deep breaths) will do you a world of wonder.
Appreciate others
When our schedules are chaotic, it's all too easy to become aggravated and lash out at others. Take a moment to ask, will this issue I'm worried about matter in a day? A week? How about a month or a year from now? Chances are it won't. Instead of keeping your mind overly focused on tasks even after work is done, focus more time and energy on those you love. Pura vida is all about realizing that life is short, and every moment is important. Turn off your phone and engage in meaningful conversation more often. Our lives can pass in the blink of an eye. Prioritize the things that matter, and remember, it's all good. ¡Pura vida!
5 Ways to Live La "Pura Vida" No Matter Where You Are top photo credit: Unsplash