15 Tips for Cheap Travel from Israel to Europe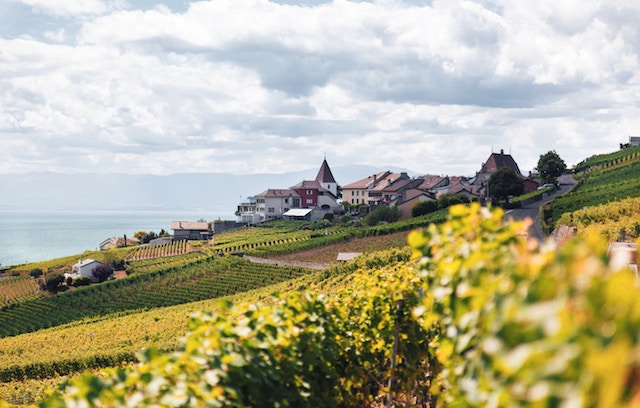 When you study abroad in Europe, you are expected to make it to at least 10 cities in one semester. With the extensive railway system and plethora of budget airlines, even a trip to Morocco or Tunisia from Europe can be spontaneous.
After signing on to move to Israel for the semester, my sole worry was that I wouldn't be able to travel like my friends based in Florence or Paris. I assumed that I would spend my semester exploring Israel (which is also absolutely incredible) and would maybe end up taking one big trip. I thought that getting anywhere beyond the Middle East would require me to shell out hundreds of dollars, fly on major airlines, and waste copious hours on layovers.
I've always championed myself on being able to find the best deals, but my travel budget was put to the test when my university told us we had a 10-day break in March. I got to researching immediately and found out much more about how to travel on a budget than I ever expected.
15 Tips for Cheap Travel from Israel to Europe
7 Cheap Ways to Book Flights
Flights to Switzerland, Germany, the UK, France, and Italy. Book these early and you get round-trip tickets for just over 100 USD.
Pegasus is a Turkish airline, and therefore the most reasonable way to get to Istanbul. The company also flies to some other locations.
Flies to Budapest, Bucharest, Cluj-Napoca, Katowice, Prague, Sofia, and Vilnius. I think this is the most inexpensive way to get to Eastern and Central Europe.
Arkia has unbelievably inexpensive flights for within Israel, but they are a bit more expensive flying to Europe. I would check the others first.
This is a website with the same model as Expedia, but instead it compiles only budget airlines. It can be either really effective or completely overpriced. Always double check the numbers they give you!
El Al has launched a budget airline called UP, and you can often get reasonably priced round-trip flights if you book early.
You can use this for any flight, any location. I normally check this to see if plus or minus one day the flights are marginally cheaper. This doesn't always show the cheapest fairs, but the prices relative to other days are always correct.
15 Tips for Cheap Travel from Israel to Europe
8 Budget Travel Tips
1. If you can't fly directly into the city of your choice, that's okay! Once you make it to Europe, it is so easy to travel around. Plus, spending a night in Budapest or another less-traveled city is so much cooler than you may think.
2. Flights are around four hours from Tel Aviv to Europe, but you gain an hour in time change.
3. Overnight trains between cities in Europe are an efficient way to not waste daylight, but always book a couchette and bring sleeping pills.
4. You don't need to buy round trip tickets. We flew into Budapest with WizzAir and flew out of Amsterdam and Istanbul with Pegasus.
5. A really long layover doesn't mean a day wasted in the airport. Often airports are a quick train ride away from the city, and you can always pop in for a day of exploring.
6. Depending on the number of people you're traveling with, Airbnb can be even cheaper than hostels. You can rent an entire apartment and truly feel like a local.
7. Always check more than two websites for flights; hunting down a cheap flight takes work!
8. StudentAgency Bus drives people all over Europe for really low fairs, leaving as early as 6:30 am.
These tips are what allowed me to spend 10 days on an amazing travel adventure. Hopefully they will help you experience your own adventure!
15 Tips for Cheap Travel from Israel to Europe Related Reading
Exploring Little Corners of Israel
The Miracles That Happened When I Traveled Israel Without A Plan
A Tel Aviv Love/Hate Story
Leaving New York for Life in Israel
Struggling with Israel: Conflicted Feelings in the Holy Land
Have you traveled from Israel to Europe? What were your impressions? We'd love to know if there's any important information you recommend adding to this list. Email us at [email protected]pinkpangea.com for information about sharing your experience and advice with the Pink Pangea community. We can't wait to hear from you.
15 Tips for Cheap Travel from Israel to Europe photo by Unsplash.