Visit Cameroon: A 7 Day Itinerary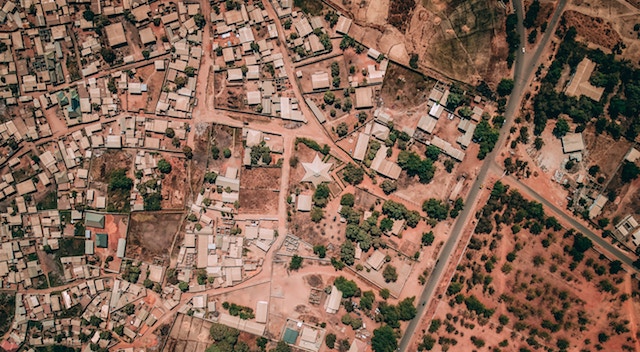 In two weeks, my best friend from university will visit Cameroon to see me. Planning the minutiae of our trip has gotten me excited—it's so fun to show a close friend my neck of the, er, rainforest. But it also has me a bit bummed; if she didn't have a friend here, Alexa would never get to see this fantastic country in the elbow of Africa. Cameroon isn't even on the most seasoned backpacker's itinerary. Cursed with turbulent neighbors and a lack of infrastructure, Cameroon tourism isn't exactly a booming industry.
But if you've got patience and endurance to spare, the do-it-yourself style of tourism here in "Africa in Miniature" is well worth the adventure—and it won't break the bank. Cameroon is home to some of the most diverse landscapes and cultures you'll find within a single country. The beautiful sites are plentiful, but for simplicity's sake I've suggested an itinerary that can realistically be completed in seven days.
You will want to fly in and out of Douala, the county's vibrant (if not exactly charming) economic capital; unpaved roads and unpredictable travel schedules make other destinations unrealistic in a weeklong visit. (If you have a bit more time, however, a three-day trek up Mount Cameroon can easily be tacked on before or after Limbe. Buea, a likeable university town and the jumping off point for the hike, is just 45 minutes from the beach.)
Visit Cameroon: A 7 Day Itinerary
Cameroon in 7 Days:
Fly into Douala and stay the night at the surprisingly delightful Foyer du Marin with a pool (you'll need it in Douala, affectionately known as the armpit of Cameroon). Don't linger too long in Douala if you can help it; like many major African cities, there are few sites worth seeing, the heat will render you immobile, and street crime is not uncommon.
Leave Douala for either Bangem or Mbouroukou (via Melong); both are jumping off points to the breathtaking Muanenguba Twin Crater Lakes. A six hour round-trip hike from Bangem (no guide needed; moto-taxis are also available) or a slightly longer and more challenging, but somewhat more beautiful hike from Mbouroukou (must hire a guide), the lakes are not especially easy to get to, but they are spectacular.
Governed by the unpredictable goddess Mami Watah (mother of water), the lakes can feel more like Ireland than West Africa: rolling, green hills, grazing cattle, and a cool breeze with year-round rain scares (in rainy season from June to October, the lakes are barely worth the trip at all).
But you won't be fooled for long; the herders, from the semi-nomadic Mbororo tribe, will greet you and quickly warn of various animism-derived superstitions (you can't swim in the "male" lake, which is reserved for traditional notables on special occasions and supposedly leaves cannot land on the water but instead hover off to the side). You can camp at the lakes (bring every layer you've got!) or make it a day trip. Visits are 2500 FCFA ($5) per day.
Visit Cameroon: A 7 Day Itinerary.
From the lakes, head to the Ekom Nkam Waterfall, between Melong and Nkongsamba (you can take a car from either city). I consider myself a bit waterfall-obsessed—I've been known to take eighteen-hour bus rides to Iguazu Falls in Argentina and squeeze in trips to Niagara Falls every time I veer west of Montreal—but I have to say that the Nkam Ekam Waterfalls hold their own.
If rain has been falling, you can see three waterfalls from three different vantage points: across the river for the photo op, under for the mist that quickly becomes a downpour (don't expect advance warning from your guide, either), and right on top of the biggest one—when it's dry you can walk across a log if you're a daredevil.
Fun fact: parts of the 1984 classic Tarzan were filmed at the falls! A trip to the falls, including a moto-taxi from the road, entrance, and a guide, is between 5,000 FCFA and 10,000 FCFA ($10-20) depending on your bargaining skills.
From the side of the road you can catch a car to Limbe beach via Bekoko. Everyone who's visited Cameroon's two most accessible beaches has a favorite: you're either a devoted fan of Kribi's remote sands, zig-zagging up the coast to lead you to Lobe Falls, one of the only instances of fresh water entering salt water in the world and home to lots of fresh shrimp, made to order; or you're a Limbe disciple, in love with chocolate sand beaches, views of Mount Cameroon and Malabo, and scores of fishing boats pulling in their hauls right before your eyes as you take a dip.
Finally, head southeast to Edea and get a private car to the Sanaga River and home to the first German settlement in Cameroon. This idyllic spot has three islands of rescued chimpanzees.
As you may imagine, you really can't go wrong; I've suggested Limbe in this itinerary because it's more convenient and has more to see in town: I recommend the Limbe Wildlife Center, a responsibly-run home for rescued primates, many of whom were orphaned by the bush meat trade (the attached Arne's Café is absolutely worth a visit for delicious veggie burgers and smoothies) and the Limbe Botanical Garden, which was founded more than a century ago by Germans and still functions as a research center.
Finally, head southeast to Edea and get a private car to the Sanaga River and home to the first German settlement in Cameroon. This idyllic spot has three islands of rescued chimpanzees. On the first, inhabited by chimps aged three and under, you can hang out with them – expect to have your hair played with and your pimples popped! – while at the others, you can toss fruits to the older guys from a safe distance. The sanctuary is run by a French NGO and costs 15,000 FCFA ($30) per person, plus petrol for the boat and fruit for the chimps.
Have you taken a trip to visit Cameroon? Email us at [email protected] to share your experience with the Pink Pangea community. We cant wait to hear from you.
Photo for Visit Cameroon: A 7 Day Itinerary by Unsplash.