All the Gear, No Idea: In Conversation with Author Michele Harrison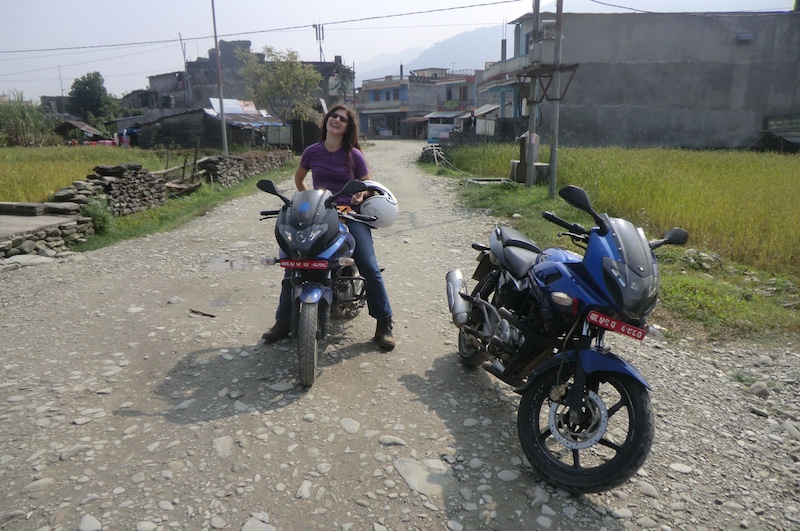 Michele Harrison recently released her new book All the Gear, No Idea about her experience traveling solo through the subcontinent of India. As she faces all of the trials and tribulations of traveling solo as a woman, we are transported on an epic ride via motorbike. We are afforded a glimpse of some her greatest moments and some of the worst.
I asked Michele a few questions about her travels, her life afterwards, and what gave her the inspiration to share her story with other women.
All the Gear, No Idea: In Conversation with Travel Writer Michele Harrison
It takes a lot of courage to embark on the journey you did. Was there a driving factor that made you decide to leave your life in England behind and to head to India?
After years of office drudge, I finally quit my job and took off to India. My reasons were rather banal: like many people in their thirties, I found myself in a career I hated. Some people choose a job in their twenties and love it, some choose a job and love it initially and then become disillusioned, and some people feel they never chose the job but 'it just happened'. I was in the latter category.
I do not want to minimize how hard it was to leave my job. In some strange way I found it more difficult than leaving an unhappy marriage. A lot of people leave their spouse, often without a new love to go to. However, financial realities mean that a lot fewer people leave an unhappy job without another one to go to. In my case, working in the financial sector and not having any dependents made it more feasible. But still not easy.
I was very scared to do it. So scared I did it once at age 31 but then lost my nerve and stayed on in my job for another couple of years.
One week into my trip I wrote in my diary that it was amazing to think that I could point my bike in any direction and not have to answer to anyone.
I took off to India because a friend had described it as really 'in your face' and I wanted something as far out of my comfort zone as possible: it was so foreign and such an attack on all my senses that I felt almost overwhelmed. My present would be so all-encompassing there would be no time to fret about the future.
I decided to go travelling on a motorcycle because I wanted to feel free for the first time in my life. I wanted to be the one who decided everyday where to go. One week into my trip I wrote in my diary that it was amazing to think that I could point my bike in any direction and not have to answer to anyone. I could even, if I chose, sell the bike and buy a ticket to Mongolia. Anything was possible. And it was all up to me.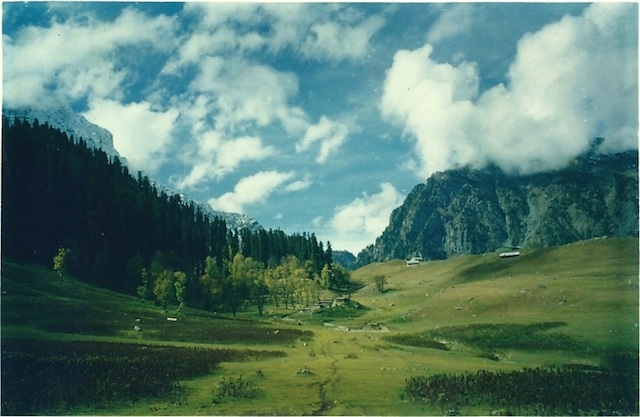 Would you say there was an experience in your travels that stands out to you the most? Why or or why not?
Hindsight is a wonderful thing; meeting John who turned out to be my life partner and father of my children stands out as quite a memorable experience. But that is probably because we have recounted the story of meeting each other so many times it has taken on bigger proportions.
How do you think your experience abroad changed your life when you returned home? Do you see the world differently now? Would you think about traveling abroad for an extended period of time again?
I do not know if I changed that much but I have learnt that one does not need to be particularly good at something to be able to do it. We can all do most things if we take it one step at a time.
I would love to do another extended travel adventure once again, perhaps in Latin America once my children are independent. Having said that, I still do travel quite a lot.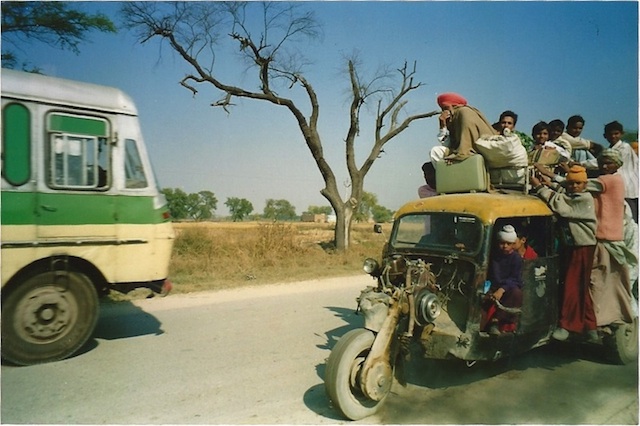 Exploring India by Motorbike: A Conversation with Travel Writer Michele Harrison
Many women are choosing to travel solo now. How was traveling alone as a woman different a few years ago? Do you think this is a positive or a negative change?
I am sure that travelling as a woman alone is more common today than in the 1990s but I am also sure the personal experience remains the same: the challenge for anyone travelling solo is to remain open to new experiences whilst staying safe.
I am thrilled that more women travel on their own because the feeling of freedom and empowerment is so much greater than when travelling with a companion.
What made you decide that you were going to write a travel memoir about your journey? Was it difficult for you to write about your adventures?
I kept a diary whilst travelling. Whenever I could get access to the internet in India or Nepal I would send posts to a LA-based publication called Woman Motorist. The editor there was kind enough to give me some positive feedback and I started fantasizing about turning the diary into a best-seller travel memoir. There is a lot of day-dreaming when one sits alone on a motorbike all day!
After the trip, I shut myself up in a house in northern France and wrote up a manuscript. I then sent it to dozens of agents; some never answered, most sent me a standard 'this is not for us' letter. Instead of persevering like strong people do, I gave up. For 16 years.
As my 50th birthday loomed, John and I decided to go back to Nepal with our two kids in 2013 and ride motorbikes to the exact bend on the mountain road where we met back in May 1998.
Not surprisingly, riding a motorbike in Nepal brought back all those memories and dreams of my younger self. Turning 50, also I am sure, contributed to all this nostalgia and reminded me that I had once had ambitions as a writer. So I researched 'self-publishing" on Google and found Kindle Direct Publishing; I edited the manuscript for the umpteenth time and finally published.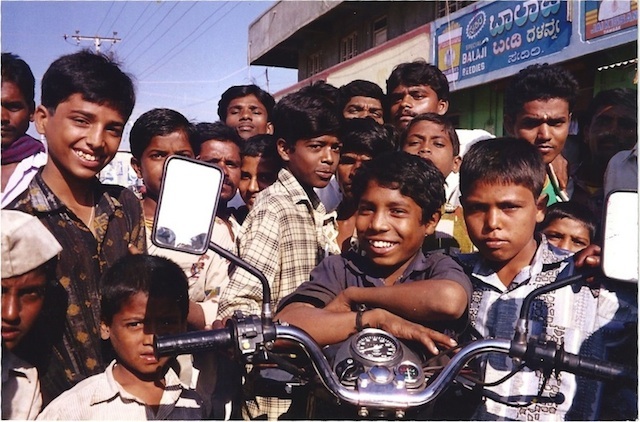 What advice would you give women who are thinking about embarking on a similar adventure? Do you have any recommendations for particular locations in India that you have seen?
My advice is that the first step is always the hardest: the scariest thing I did was resign from my job. The rest was comparatively easy.
Despite recent events of violence against women in India, I do not think that travelling in India as a Western woman is more difficult than elsewhere; in fact I think it is perhaps easier as the people are generally very tolerant of other lifestyles. I would say, however, that a woman of Indian background would find it much harder to travel on her own than a foreigner: foreigners are often exempt from the local social norms.
That does not mean that we can do whatever we want, but no doubt a lot is forgiven. Therefore, I do not have any particular advice except the obvious one of dressing conservatively. But I would say that about travelling alone anywhere in the world. Why make things more difficult for yourself?
My favourite locations were definitely the mountains of the Himalayas, and also the Kodagu (Coorg) region in Karnataka. I would say that the south of India is much easier in terms of hassle than the north. And Nepal is the easiest of all.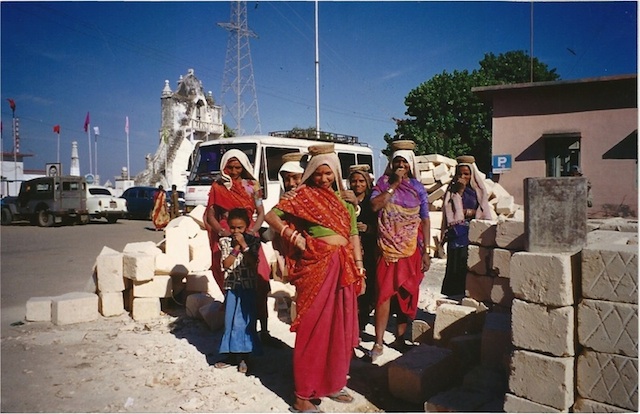 Have you been traveling since? Where else have you gone or do you have any future trips planned?
I continue to love travelling but now do so for much shorter periods (two to three weeks), and I take John and our two children along. We have been to South Africa, Egypt, Sri Lanka, India, Oman, Nepal and Vietnam. Who says travelling ends with having children?! We hope to go to Cuba this year.
Since having children, however, I have not travelled solo.
How can readers reach you to talk about your travels or your book?
I would love to talk to your readers. I can be reached on [email protected]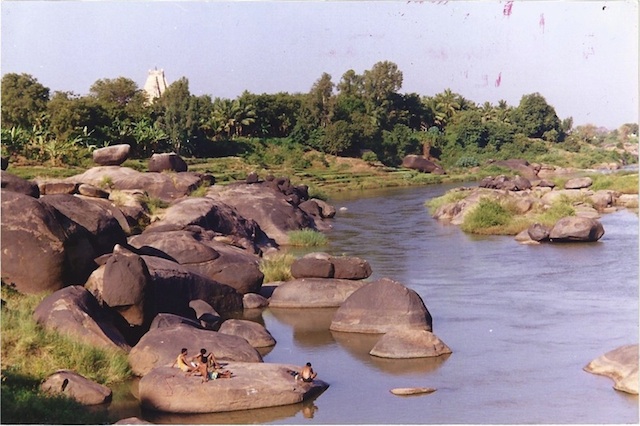 Exploring India by Motorbike: A Conversation with Michele Harrison. For Michele, traveling does not end with having children. Photo credits: ©Michele Harrison