In Conversation with Solo Traveler Aleah Taboclaon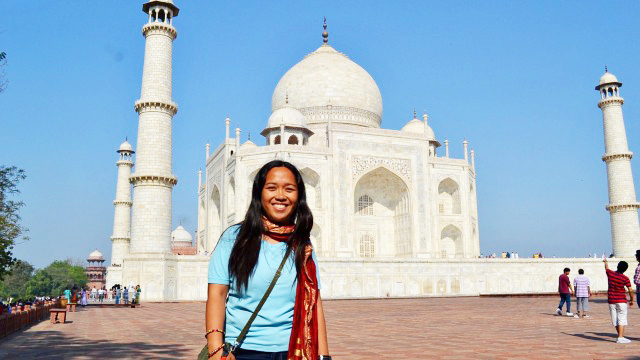 I admire women solo travelers for being brave and bold. They are up to any challenge and they face it head on. I have seen that in Aleah Taboclaon. She is a writer and editor whose graduate education was in Clinical Psychology. After working for over eight years as a counselor to abused women and children, she decided to take a break and become a freelancer, producing website content and copyediting a range of manuscripts for clients around the globe.
Aleah hopes to go back to her counseling work someday, that is, if and when she has satisfied her wanderlust. She has backpacked solo in the Philippines, India, Nepal, China, all over Southeast Asia and Europe. She has just started her two-year solo backpacking trip to South America.
Read on for more of Aleah's insights on the Philippines and traveling solo:
In Conversation with Solo Traveler Aleah Taboclaon
When did you realize that a life of travel was meant for you?
I started traveling with my mother when I was three. She would wake me up from my afternoon nap to tell me we were going on a trip and I remember always looking forward to that. So, in a sense, there was no sudden realization that I loved traveling. It had always been a part of my life growing up and it always will be.
Tell us more about your first solo travel experience at the age of 11.
We lived in a small town in the Philippines. Although the schools in our town were good enough, the best high school in Mindanao then was in a city around 12 hours away, involving three bus transfers. When I passed the entrance exams to that high school, I had to take the trip by myself since we were poor. By then, I was already used to traveling and being alone didn't scare me.
I admit I did meet some shady characters during my trips but I can say that majority of my experience involved very kind people helping me out. I can honestly say that my experience as a young solo traveler contributed a lot to who I am today, specifically my fearlessness in traveling by myself.
What is your favorite part of traveling solo?
The best part of traveling solo is the freedom of doing what you want, when you want. I don't have to defer to someone's decision or wait while they make up their mind on what to do. If I don't feel like going out, there's no one to tell me I'm wasting my time. Don't get me wrong, I like traveling with others too. But it is only when I'm alone that I truly enjoy traveling.
Don't get me wrong, I like traveling with others too. But it is only when I'm alone that I truly enjoy traveling.
What advice would you give women who want to travel on their own?
Solo travel requires a lot of self-sufficiency. Your own company must be enough. There's no one to bounce around opinions with and you have to do everything that needs to be done in planning your trip. If you haven't traveled solo yet, try it out by starting small. Go on a day trip to the next city, for example, then a weekend trip to somewhere farther away. Assess your experiences afterwards.
Do you really like being alone? Or would it have been more enjoyable for you if you were with someone? Remember, solo travel isn't for everybody. Sure, you must try it out once in your life, but don't beat yourself up if you don't like it.
It always helps to have a companion when you ride, but sometimes you just have to go solo. Just be aware of your surroundings. Don't be afraid to ask for help when you need it. Wear proper safety gear. Don't drink and drive!
Of all the places you've been to in the Philippines, where is the one place that you would keep coming back to? Why is that?
Batanes. That little island-province is definitely the most beautiful place I've been to in the Philippines. The people I've met there are so nice as well. I hope the recent boom in tourism won't destroy what they have now.
What is your most memorable experience while traveling around the Philippines?
I have a lot of memorable experiences but one stands out in my memory. It was when I was 15 and I just came from the province. I arrived in Manila around 11pm on New Year's Eve and I took a cab to a family friend's house who had given me her house keys just 2 weeks prior. She had told me to make myself at home.
When I arrived in the apartment, I found out that she had added another lock and she didn't give me a key. It was almost midnight, New Year's Day, and I was out on the streets not knowing where to go.
It was almost midnight, New Year's Day, and I was out on the streets not knowing where to go.
The cab driver saw me and asked me what was wrong. When I told him, he told me to get in the cab again. He brought me to a lodging house in Manila, paid for my room himself, and gave me food and water. What could have been a potentially disastrous and depressing New Year's Day celebration turned out to be one of the most memorable experiences of my life, thanks to that very nice cab driver who went out of his way to help a teenager lost in the city.
What safety tips do you have for women traveling around the Philippines?
The Philippines is actually one of the safest countries I've been to. That being said, big cities can also pose challenges. The best tip I can give is to use your common sense. Don't look like a lost tourist when you're walking around big cities. Don't make it easy for pickpockets to steal your valuables and always be aware of what's going on around you. If you're approached by someone on the streets, be critical of what they're telling you.
If it sounds too good to be true, it probably is. While the Philippines is safer than most other countries, there are criminals here as well looking for an easy mark. Be sharp and you won't get victimized.
What advice would you give women travelers around the world?
Despite the supposedly enlightened times, a lot of people still look differently at women who decide to pursue a life of travel. Don't let them stop you from going after your dreams. The goal of graduating, landing a job, getting married, buying a house and car, and raising kids is not for everybody, and no one should tell you that it should be yours.
This is our time to pursue our own dreams, whether it's traveling or doing something else. No one, except ourselves, should tell us how to live our lives.
Learn more about Aleah's experiences as a solo female traveler on her blog, Solitary Wanderer.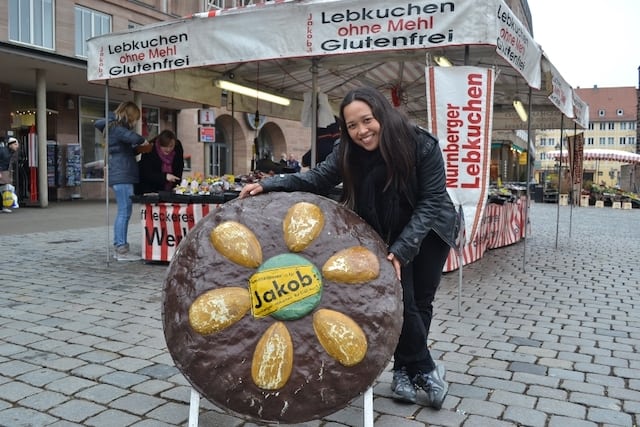 Photo credits for In Conversation with Solo Traveler Aleah Taboclaon by Aleah Taboclaon.