7 Helpful Tips for Traveling Solo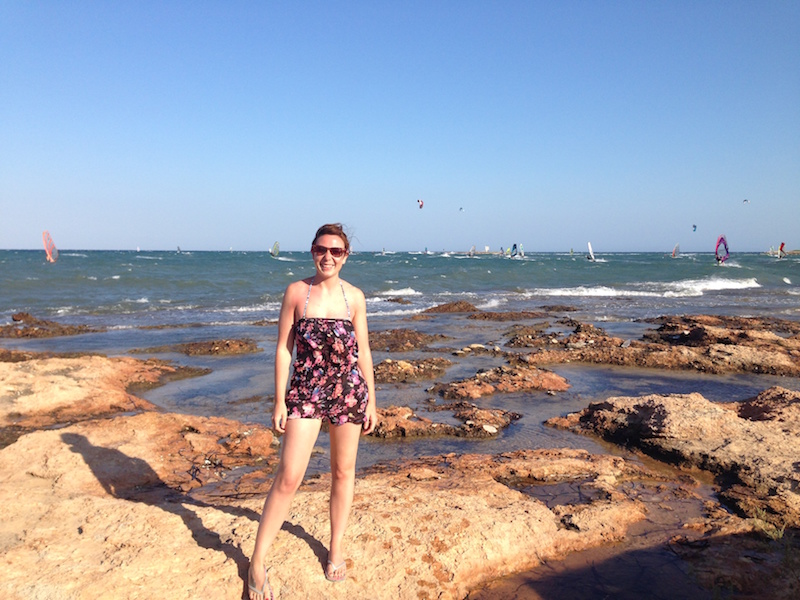 Last year, I decided that it was to be a year of firsts. Travelling solo was something I had wanted to do but I kept shoving it to the back of my 'to do' list. As much as I wanted to embark on a solo travel adventure, the idea of going by myself scared me.
My plan finally began to take shape after a conversation I had with a friend at work. Her family lives in Greece, and she visits them quite often. After a night out last year, she casually mentioned that I could come with her to Greece. I knew that this could be my chance! I could fly over alone and do my own thing while she visited with family. But I'd also have the reassurance that she wasn't too far away should I get into trouble — which is exactly what I expected to happen as soon as I arrived. A few days later, my flight was to Athens was booked.
Here are some of the tips I picked up during my journey:
7 Helpful Tips for Traveling Solo
1. Don't talk yourself out of it
When I realized I would have to catch a connecting flight, I was worried. Maybe this wasn't for me. To calm myself down, I asked, "What's the worst that can happened?" If I missed the flight, I could deal with it — I had a credit card and a mobile phone. It didn't take three years at university to learn how to book another flight. When the day came, I couldn't believe how easy it was to make my connection.
2. Do your research
Thanks to online tips, I booked myself a spa hotel overlooking the sea with a private pool and WiFi. I had originally planned to stay with my friend and her family, but since I wanted a bit of time to wander off and do my own thing, I decided to stay by myself.
If you're travelling solo, don't skimp on your research. You not only want to be safe but to feel safe. Don't go for the cheaper option if it's too far off track. Choose accommodation near some kind of main area so you'll be able to walk around.
Rafina, the place where I was staying, turned out to be perfect–about a 15-minute drive from my friend but in a different area. It was slightly outside town but local enough to wander back into the port when I needed to.
3. Treat yourself to a nice meal
Don't settle when it comes to food. Make time for yourself, check out the menus, and have what you fancy — it is all about you! At home, I never considered eating alone, but on this trip, I had no choice. Instead of feeling embarrassed to ask for a table for one, I revelled in it! I didn't have to sit where someone else wanted to, I didn't have to share, and I could people-watch as long as I liked.
4. Have faith in yourself
I'm usually the one who follows my friends in order to get where I need to be, but it's amazing what you can do with a bit of concentration and map-reading. Pay attention to where you're going, but take your time. You don't have to rush for anyone. I was a bit scared to figure out the metro system, but within a few minutes, I found myself in Syntagma Square ready to stroll around the city.
5. Talk to other travellers
Small talk with strangers isn't something I'm very good at, so I wasn't thrilled at the thought of approaching random people to strike up a conversation. But I knew that if I didn't, it would be a very long day. I assured myself that listening to other peoples' conversations wasn't being nosy. Instead, it gave me the opportunity to find a common interest or take part in a discussion.
At the bottom of the Acropolis, I heard an English-speaking family and ended up chatting with them. We spent the afternoon at the top of the Acropolis together. Because I had forced myself to speak to them, I was able to share an experience with them.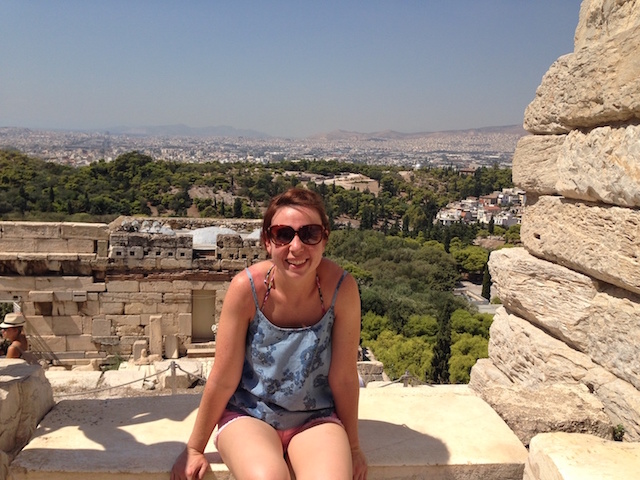 6. Don't waste your opportunities
After the city visit, I wasn't sure what else to do. The easy option would have been to stay at the hotel, read a book by the pool, and top up on cappuccino freddo. But I was in a country that was brand new to me and wanted to make the most of it. After a chat with a local over a gin at the beach, I decided that my next plan was to visit another island.
I didn't want to spend the whole day on the boat, so I chose one that was only an hour away. I had a fantastic day exploring, eating, swimming and people-watching, but if I hadn't listened to the locals, I wouldn't have thought about this opportunity.
7. Put yourself out there
Going out in the evening alone was certainly a new experience for me. I'd bought new clothes, and after plenty of walking and sightseeing, I decided the perfect end to the day would be going out to a bar. Make an effort, and don't worry about being there by yourself. No one cares that you're on your own in a bar.
You're on holiday! Just be careful what you're drinking. A couple of gins overlooking the sea while watching the trees in the breeze and listening to the background music will give you a confidence boost, and will stop you from spending the evening alone in a hotel room!
7 Tips for Travelling Solo
Whatever you do, don't forget to revel in your newfound confidence, and you'll come back with amazing stories! I certainly did. The trouble is, now I'm read to solo travel all over again.
7 Tips for Travelling Solo photo credits by Rebecca Stephans.
Do you have tips for travelling solo to add to this list? Email us at [email protected] for information about sharing your advice with the Pink Pangea community. We can't wait to hear from you.