5 Singaporean Dishes You'll Want to Try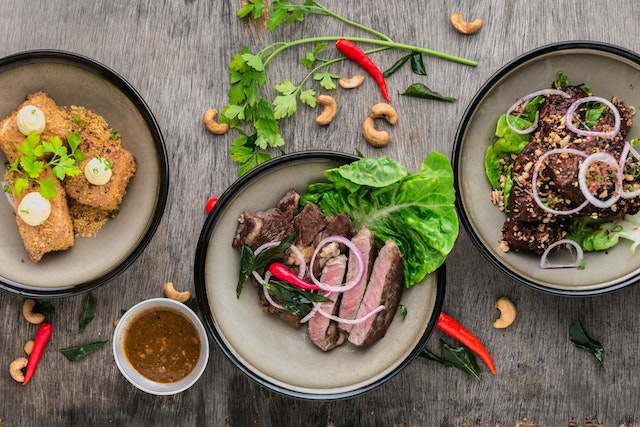 With a diverse population, Singapore is home to cuisine that is a mixture of Chinese, Malaysian, Indonesian and Indian influences. While high-end restaurants offer international menus, my favorite meals came from hawker centers. Outdoor food courts with stalls offering everything from drinks to sweets, hawker centers will give you a truly local experience. Make sure to sample the following Singaporean dishes and drinks for an even more authentic experience!
5 Singaporean Dishes You'll Want to Try
1. Oyster Omelette
Singapore dishes feature lots of seafood and this is no exception. This traditional omelette is upgraded with oysters and sprinkled with chopped chives and chili sauce. Not only did the omelette not taste too fishy, but the combination of egg and oyster complemented each other surprisingly well.
2. Char kway teow
This popular dish is made with flat rice noodles, bean sprouts, shrimp or chicken, chili, chives and a little soy sauce reduction. It is extremely flavorful and the addition of spice brings a great element to this dish. Char kway teow is a great option for a quick lunch.
3. Chili crab
Crab is traditionally cooked one of two ways, with chili being the most popular. The sauce used to cook this crab is a thicker one made from both tomatoes and chili, giving it a very rich and dense flavor.
4. Curry fish head
This stew-like dish is made by cooking the head of a red snapper in curry with vegetables. The delicate nature of the fish is contrasted by the flavorful tanginess of the curry, which makes for one tasty soup. There are a lot of ingredients that go into this dish such as pineapple, turmeric, shallots, bay leaves, garlic, eggplant and ginger.
5. Singapore sling
First invented in the Raffles Hotel, this cocktail has become the national drink of Singapore. This tropical and fruity concoction is a great start or end to any meal. My suggestion is to try this gin-based drink at the place where it first originated, the Long Bar. It will set you back a few dollars more than at other places, but what's a little extra cash when you're drinking history?
In addition to the local favorites, don't forget to fill up on the basics. I found myself eating a lot of fruit while in Singapore. Often sliced and displayed, it's hard to resist a ripe mango.
5 Singaporean Dishes You'll Want to Try photo by Unsplash.