Balkan Food: 10 Dishes You'll Want to Try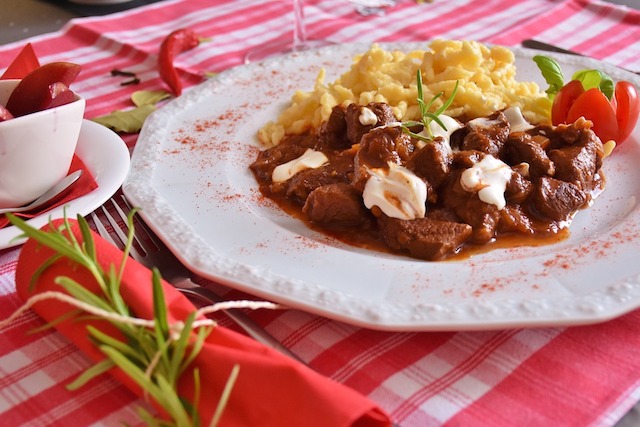 Last summer I took a month-long trip to the Balkan region. The views were breathtaking and the experience was unforgettable, but what I talk about most is the Balkan food. I have a passion for food because I think it provides a gateway to the people and culture of any region. A trip isn't a trip until you've tasted your way through your travels and immersed yourself in the local cuisine.
For this region, in particular, the cuisine offers a variety of choices. From seafood to sweets, the following are my top ten choices of delicious Balkan treats:
Balkan Food: 10 Dishes You'll Want to Try
1. Kajmak
The Middle East has a version of this, but I tried it for the first time in Serbia and fell in love (my favorite was actually at a restaurant in Bosnia). Essentially it is a dairy product that is used like cheese– milk fat that rises to the top when milk is boiled and left to cool (for hours, sometimes days).
It doesn't have a sharp taste, but it is very creamy and goes with anything. I particularly enjoyed it as an appetizer with sweet red peppers in a vinegar sauce.
On my trip I ate it for breakfast, lunch and dinner. You can put it on pizza, eat it with bread and jam, or eat it with sausage. Either way, it's sure to complement any dish and I've been dreaming about it ever since.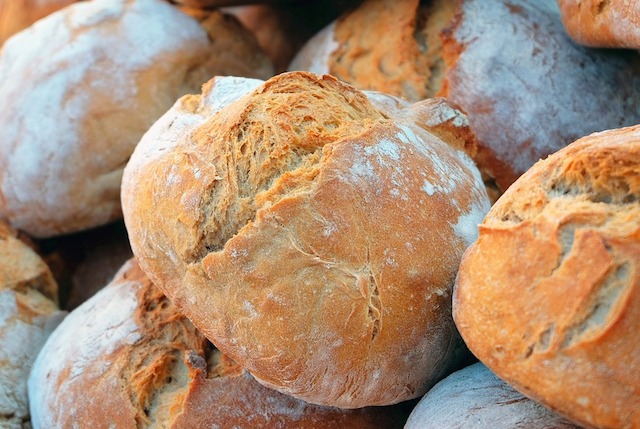 2. Salata od hobotnice
There are several variations of octopus salad depending on where you are, but the fresh, perfectly grilled octopus is present in each variation. Often accompanied with a little olive oil, lemon and salt, this salad is perfect as a starter to any meal.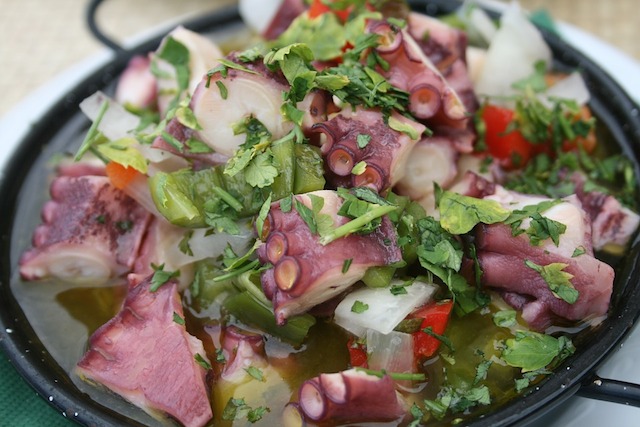 3. Girice
Due to the proximity of the Adriatic Sea, seafood is a big part of the Balkan cuisine. A favorite of mine was the fried sardines. Simple and delicious, this small, pop-in-your-mouth treat is great on the go or at a restaurant overlooking the breathtaking views. All it needs is a few drops of lemon.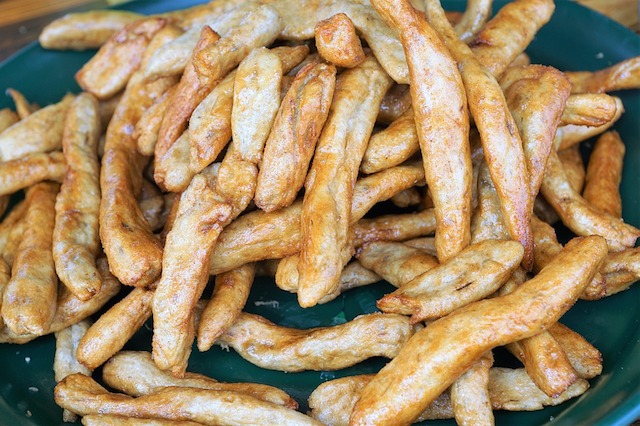 4. Suho meso
This is air-dried meat that can be paired with cheese, bread or eaten alone. It is their version of charcuterie and I quickly fell in love with it. Although they describe it as jerky, it isn't hard or overly chewy. It has a great flavor with a prosciutto-like texture.
Besides eating dried meat on its own, I loved eating it as a pizza topping. In Sarajevo, I was introduced to Pekara Kovaci, a pizza place that served pizza with suho meso, mushrooms and kajmak. During my weeklong stay, I managed to eat this pizza three times. Needless to say, I was in love!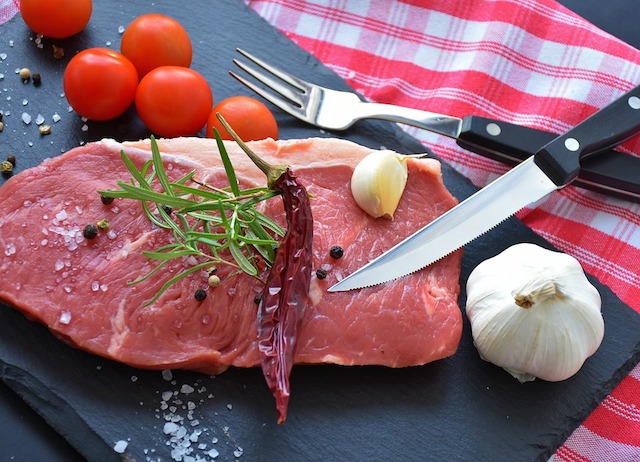 5. Punjene paprike
This dish is stuffed bell peppers, which are usually the small white/yellow peppers. The stuffing is made with ground beef, rice and potatoes and cooked in a tomato broth. I like to top mine off with a little sour cream. It is cooked over a stove and finished in the oven, which allows all of the flavors to meld together and produce a delicious meal.
I love the taste of the peppers combined with the spices and tomato broth. It is a filling meal and especially great on a cold day!

6. Burek
This is one of the most common Balkan dishes, always a bit different depending on the region. It is flaky dough filled with meat and often shaped in a spiral, which is then cut or wrapped in paper for an on-the-go treat. I had more burek than I can remember; it was a great to-go meal when travelling from country to country.
In some areas it is complemented with a yogurt drink, which I am not a huge fan of, but many people are. Although this is just meat and bread, the way it is cooked makes the dough come out flaky and crispy and the meat super flavorful, with spices from that region. The result is a warm bite of heaven.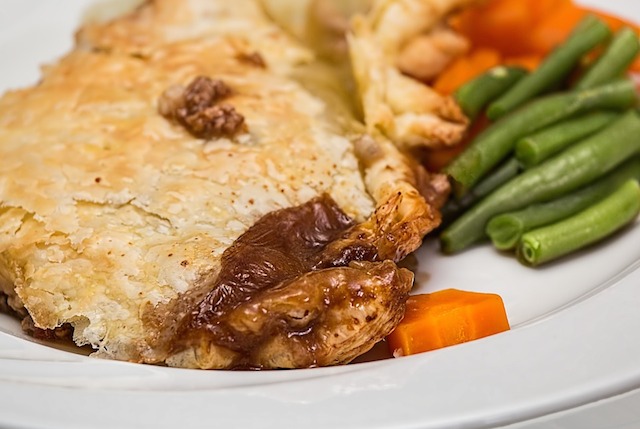 7. Chevapi
One thing I noticed about all the Balkan food was how different they tasted compared to their American equivalents. This was especially true with chevapi, small meat sausages. I thought they would taste like any meat sausages I have had in the United States, but they didn't!
I don't know whether it is the treatment of the animal/meat or the preparation, but these grilled sausages had so much more flavor. This dish is served with onions, kajmak and somun (pita bread). My favorite was at a restaurant in Sarajevo, Cevabdzinica Zeljo.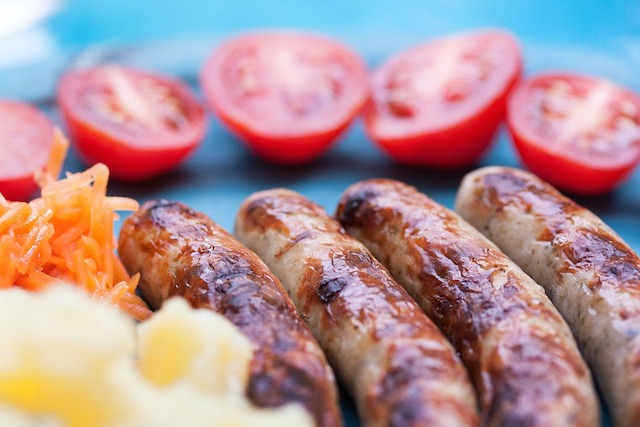 8. Goulash
This is a better known dish that has its roots in a few different countries and so far, I haven't found a version I don't like. It is a stew of meat and potatoes; it can be chicken or beef with any number of vegetables (although carrots and potatoes seem to be the most popular).
The result is a soup that is full of flavor and meat that just melts off the bone. Just don't forget a piece (or two) of bread to soak up the stew–you won't want anything to go to waste.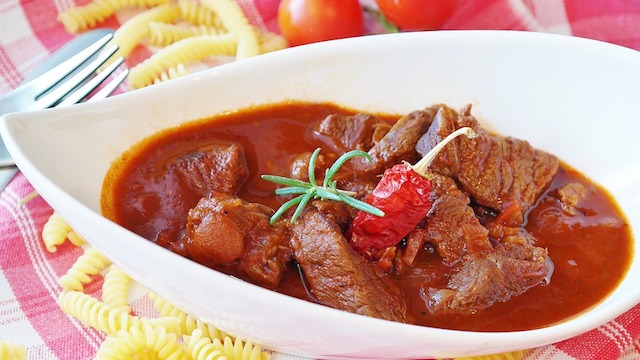 Balkan Food: 10 Dishes You'll Want to Try
9. Palacinke
This is just another word for crepes, which is all it took to get me to fall in love! If you are looking for something more familiar, this is the way to go. They have cafes and street stands that sell them. In the Balkans, they are served with fewer frills than they are the U.S., but a simple Nutella palacinke is just as good.
Trust me, this is the first word I learned, possibly even before please and thank you, because really once your mouth is full of palacinke, saying thank you is no longer necessary. (Just kidding – please be polite!).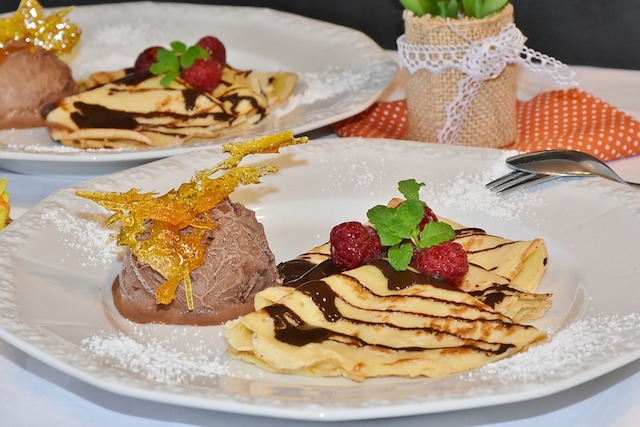 Balkan Food: 10 Dishes You'll Want to Try
10. Krempita
This dessert, which is made from flaky pastry dough with cream custard in the middle, is similar to a napoleon and will satisfy any sweet tooth. Krempita is light and not too sweet, but did I mention it's delicious?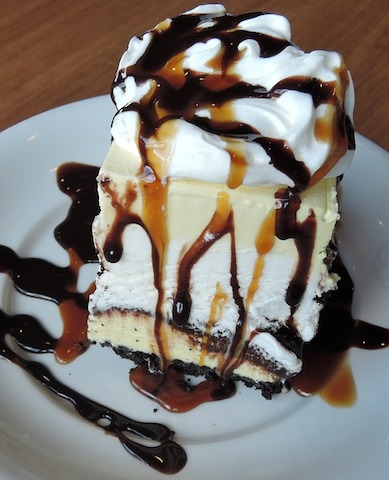 Balkan Food: 10 Dishes You'll Want to Try
Related Reading
Travel the Balkans and Budapest: The Real Deal with Cassie Kifer
Two Weeks in Turkey, Budapest, and the Balkans: The Real Deal with Shayna Zand
Montenegro Trip: 48-Hours in the Balkans' Gem
Top 10 Reasons to Visit Albania
Have you traveled to the Balkans? Did we miss any Balkan foods on this list? Email us at [email protected] for information about sharing your experience and advice with the Pink Pangea community. We can't wait to hear from you.
Photo credits for Balkan Food: 10 Dishes You'll Want to Try by Jessica Shen, Unsplash and Pixabay.