Top 10 Reasons to Visit Albania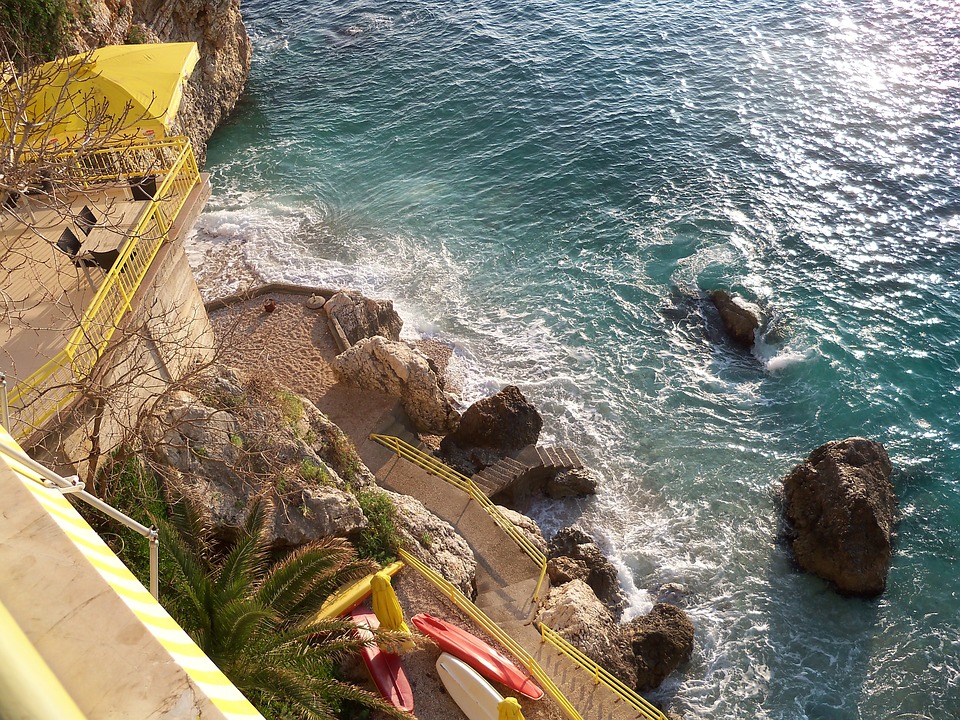 Have you ever booked a flight and landed in a country knowing almost nothing about it? Or simply heard an interesting story about a country–and decided to go there without further research?
That's how I ended up in Albania. My husband and I were sitting on a local bus somewhere in Turkey when we saw a photo on Instagram that made us say, "We need to go there!" That one photo led us to what's now one of our favourite countries.
Albania is still a bit of an underdog on the European coast and I can't understand why! Here are my reasons why you should definitely visit Albania–before everyone else does.
Top 10 Reasons to Visit Albania
1. Enjoy an affordable holiday
Reap all of the benefits of a beachside summer holiday without experiencing the dent to the wallet that European holidays typically entail. The accommodation, fresh food, transport, and popular sites are all at competitive prices, even compared to the neighbouring Balkan hotspots.
2. Safely hitchhike
Not only did we meet many travellers who hitchhiked throughout the country, but our hostel staff even recommended it as a normal mode of transport along with the local busses and furgons (minivans). After a bus dropped us off at 2 AM on the side of the road, a van quickly pulled up, asked where we were going, and took us straight to our hostel. Had this been in any other country, I would have been too wary to get in, but I felt extremely safe in Albania.
3. Swim in the pristine seas
The Albanian Riviera is one of the most stunning stretches in Europe–and isn't overrun with tourists. Grab a drink, hire a beach chair, and wave to your Greek neighbors as you look out toward Corfu. If you keep going north, you'll find the Mediterranean town of Vlorë where two seas–the Ionian and the Adriatic–meet.
4. Marvel at the historic sites
Albania has some fascinating history and equally fascinating buildings. Past empires, including Greek, Roman, and Ottoman have left their mark on the country. In fact, each empire transformed the buildings according to its style, giving these structures their unique charm. Pay special attention to Butrint and Gjirokastra, which are UNESCO World Heritage Sites.
5. Enjoy fresh and delicious food
Albania is known for its perfectly prepared, locally-caught fish. But, even if you don't love seafood, you'll enjoy delicious food. With influence from a combination of cuisines from its neighbouring countries, Albania will provide you with the soul-warming, 'made with love' kind of meals that a European grandmother knows best.
6. Experience the generous nature of the locals
Albanian hospitality is like nothing I've experienced before. From the first day we arrived and were welcomed with a friendly smile in every store, to the last day in a small village en route to Macedonia where the locals tried their best to understand our sign language food order, we never experienced anything less than generosity. Wherever they can, the locals offer genuine help, and you'll constantly feel like a guest in their home.
7. Hike over a mountain
You don't even need to be a mountain climber to do this and the experience is worth every exhausting step. The hike takes about eight to ten hours starting in Valbonë and ending in Theth. The path is well worn and signed so it's easily done without a guide. If you need extra water, spot a natural mountain spring along the way and you've got fresh, cool water straight from the source. For the moments when you need an energy boost, stop in at the two small coffee shacks on either side of the mountain and enjoy a warm drink and homemade snack.
8. Ride through the bicycle capital
Shkodër is a charming town known as the cycling capital of Albania. Even with the terrible drivers and potholed roads, you'll feel pretty safe here thanks to the city's slower pace. Thankfully, the town is fairly flat so heading out to the nearby attractions is an easy ride and won't overly exhaust you.
9. Jump into chilling waters
Blue Eye (Syri i Kalter) is a natural 10°C spring with an amazing depth of 50 metres. Its crystal clear water, which transforms from vibrant blue in its centre to green in its outer edges, is an inviting swimming hole on a hot summer's day. But, you'll have to be a sucker for punishment to commit to the jump; your fingers and toes will turn numb.
10. Take a boat ride through the stunning Komani Lake
This ride is one of the most impressive boat trips I've ever experienced. There's something magical about taking in the deep green lake and mountain backdrop. The ferry ride is a standard form of local transport from Koman to Fierza, which means you'll get to experience everyday local life with a beautiful view–for a very affordable price.
Not many people get out here because it's a little out of the way, but I'd highly suggest that you include it in your travels.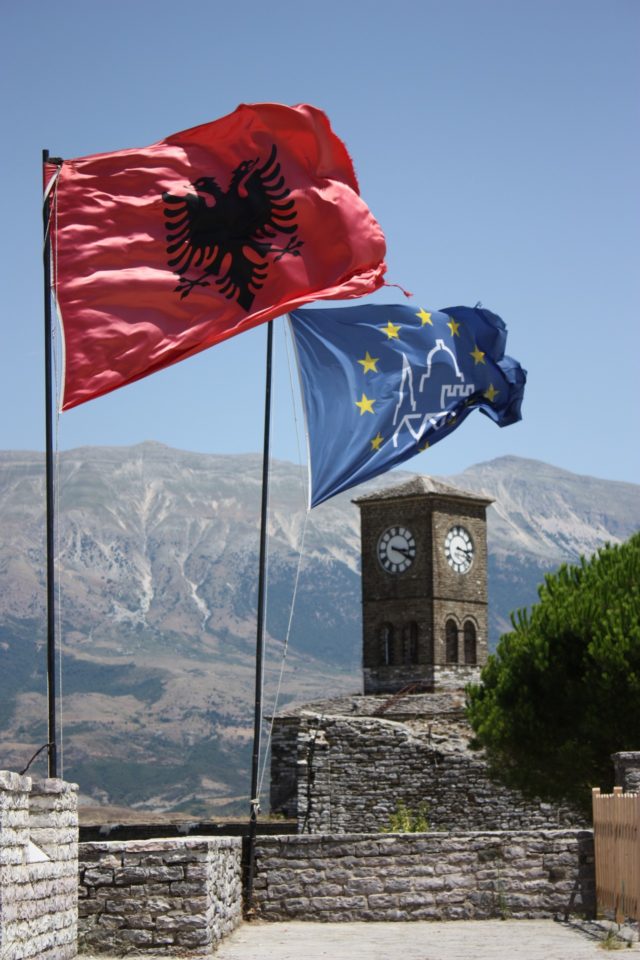 Top 10 Reasons to Visit Albania Related Reading
Albania Travel: How I Dealt with Sexism During My Travels
Travel Albania: The Real Deal with Barbara Weibel
How to Leave Tirana, Albania in Style
Have you traveled to Albania? How was your trip? Email us at [email protected] to share your experience with the Pink Pangea community. We can't wait to hear from you.
Photo credits for Top 10 Reasons to Visit Albania by Unsplash.