Travel Athens: In Conversation with Christina Hermann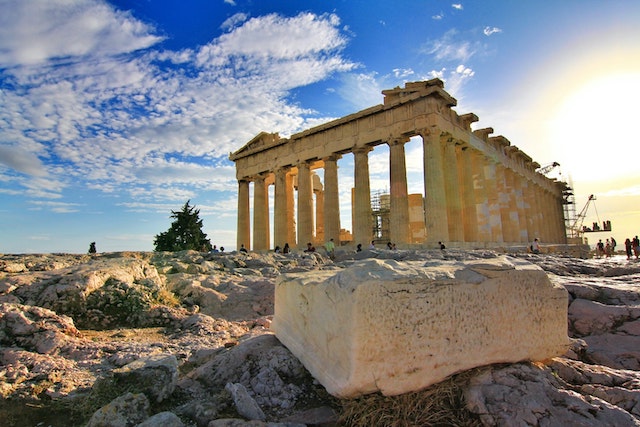 This month, we're interviewing women from all over the world and asking them about their experiences traveling to Greece. We had the privilege of speaking with Christina Hermann about her experience traveling through Athens. Here's a glimpse into our conversation.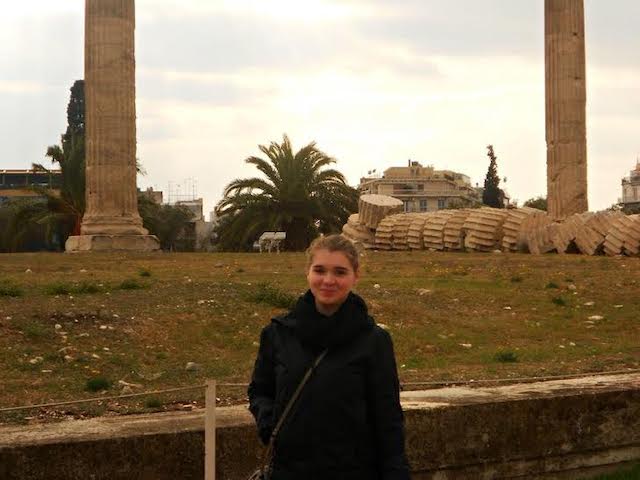 Tell us about yourself! What do you do when you're not traveling the world? Where do you live? What made you decide to go to Athens?
My name is Christina and I'm an American student currently getting my Master's degree in Budapest, Hungary. I study at Central European University, but did exchange semesters during my undergraduate years in both Germany and the Netherlands. When I'm not traveling, I can usually be found doing relatively normal things like hanging out with friends and family, watching questionable TV shows and going out. As my Master's degree only takes one year, any downtime I have is unfortunately limited due to the intensity of my academic program.
During my semester abroad at the University of Leipzig in Germany, I decided to visit Athens for an extended weekend. I was prompted by sheer wanderlust, to be absolutely honest. Having learned about ancient Greek civilization quite extensively in school, and being a rather keen history and politics buff, the possibility to see such a revered and ancient city was an opportunity I couldn't pass by.
How long did you go for? How did you spend your time?
I went for an extended weekend back in October 2011. I believe that I was there for around four or five days. In fact, I spent most of my time in Athens, where the majority of historical sites are. I tried to cover the most significant places mentioned in the tourist guides, such as the Parthenon, the Acropolis, the Benakai Museum, the Hellenic Parliament, the Plaka and so on. I spent one day visiting the closest island (Aegina) in order to diversify my trip and experience a Greek island!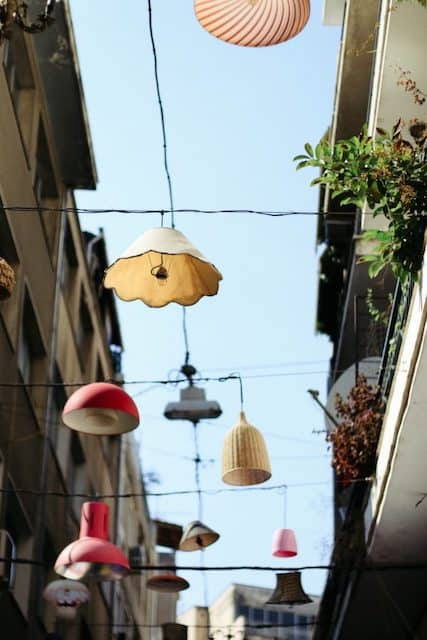 What were your most memorable experiences? What were the biggest disappointments?
My most memorable experience was probably visiting the Acropolis! It was seriously something I had always dreamed of doing. Being able to see in person what I had only seen in history books was incredible. Another extremely memorable experience was seeing how serious the effects national austerity measures were on the general population.
I remember seeing police officers every night armed in full riot-gear and patrolling nearly every street corner with batons and shields at hand. It was surreal to say the least. The week after I left Athens, violent protests between police and civilians erupted in the very streets I had walked through just days before.
Perhaps my biggest disappointment was the inner city of Athens. It's not nearly as well-kept or clean as I thought such a city would be. I remember quite a bit of graffiti as well as really run-down areas. It's wasn't so much a hindrance, just interesting.
What do you wish you knew before you went?
I wish I knew that it wouldn't be as warm as I imagined it'd be. Greece is usually known for beaches and ample sun, so I assumed that even though it was late fall, it would still be warm. Even though the weather (around 60 degrees during the day) was a nice break from the much colder weather of Germany, a light fall jacket was more than necessary.
Any favorite restaurants/hotels/hostels/sites you'd like to recommend?
As this was my first international trip as an exchange student, I booked myself into a hotel. I was unsure about staying in a hostel, having never been to one before. In retrospect, I regret not taking that plunge! Especially as a solo traveler, I would enthusiastically recommend going to hostel, as it opens so many doors to meeting like-minded travelers and potential friends.
I would definitely recommend trying some of the local cuisine. When else will you have the opportunity to try authentic Greek food? In exhaustion, I opted to eat at an international chain restaurant for dinner one night. I'll never hear the end of that from my family.
What's next on your travel list?
Next up is Istanbul! I'll be traveling there at the end of the month for a long weekend with some friends from school. Just like Athens, I'm absolutely thrilled to see another city full of so much rich history and culture. Plus I can say that I have officially been to Asia for the first time.
Related Reading
10 Tips for Unforgettable Travel to Greece
Why You'll Want to Go to Athens Now
Why Athens is Special
Have you traveled to Athens? What were your impressions? Email us at [email protected]pinkpangea.com to share your experience and advice with the Pink Pangea community. We can't wait to hear from you.
Photo credits for by Christina Hermann and Unsplash.