How To Keep Traveling During Tough Times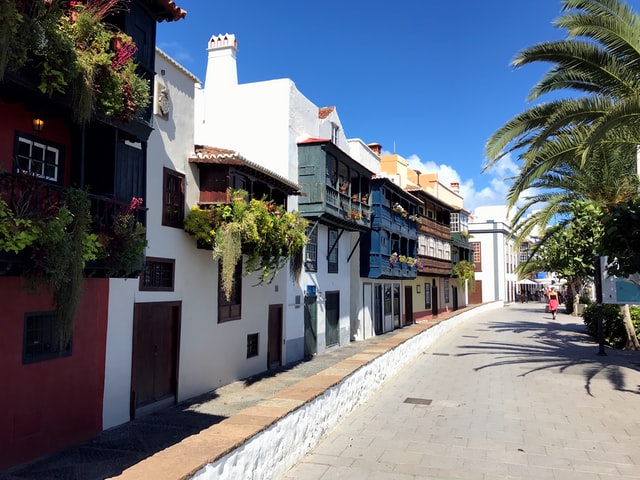 Let me paint a picture for you. It's the end of 2015 and I am 40 years old, a seasoned traveller, an adventurous spirit and ready to embrace a three month trip in Colombia with the man I love.
We spend a few days in Bogota, warming up and seeing the sights, then move onto Cartagena where we check into Casa Basamante, a romantic boutique hotel with a beautiful pool just outside the city walls. We make love in white cotton sheets, imagine our future and play about using nicknames as couples do.
We were just about getting started when suddenly everything changed.
Cartagena is a picturesque colonial town. We were innocently wandering its streets hand in hand, gazing on vendors selling hats, fans and jewelry, when a thought occurred to me. There has been a friend of his mentioned a few times who is a designer. I hadn't heard much about her, so I asked "What's the story with the girl who makes fans?" and he stopped dead in his tracks.
And with the parting words "Have a great trip," I packed my bags and left. One of the hardest decisions of my life.
His face dropped, he blushed and I knew there was more to his answer than I had anticipated. My entire world slowed down as the bombshell dropped. He looked at me tenderly and said, "Okay so there might have been some kissing…" and I knew straight away there was, of course, more.
I know a cheat when I see one; guilt is a head hanging low, skin red. I was frozen in the heat.
I discovered that I, his girlfriend, was a total secret to her, and the details of her were hidden from me too. Both of us were led to believe he is someone he's not; one led to believe he is single, one led to believe he is true. No wonder he hates being tagged on Facebook! He didn't know what to say: shut down, lights out, closed. I was supposedly "The Real Deal"—he'd said only that morning in the shower.
So I asked myself "If I was at home, what would I do now?" And with the parting words "Have a great trip," I packed my bags and left. One of the hardest decisions of my life.
With broken Spanish, I found a bus to Santa Marta, a few hours north on the Caribbean coast. I instinctively returned to what I know well, the backpacker life. Thank god for the amazing La Guaca Hostel (a must). It was like they knew what I needed as soon as I walked through the door. It was here that I called home, slept and asked myself "What the hell am I going to do?" This was never the plan.
How To Keep Traveling During Tough Times.
A poster on the hostel wall was advertising one of Colombia's most infamous hikes, Cuidad Perdida, or 'Lost City' as it's so aptly known. It's a 4-day hike into the Sierra Nevada de Santa Marta mountains. I thought perhaps this was a calling, so I booked the Wiwa Tour led by the indigenous people and joined 16 strangers on one of the most incredible adventures I have ever embarked upon.
The jungle was powerful, hot and vibrant, and the scale humbling. As I put one foot in front of the other, up steep inclines and rocky mountains, everything assumed its perspective; life is meant to be joyous.
I reached the top before anyone else; in fact I lead our pack all the way. Ahead of the army boys, ahead of the guides despite being the smallest. Perhaps it was all the anger, but it doesn't matter now because I remembered how resilient I can be. It was so god-damn good for me to leave it all at the top of the mountain and sweat it all out.
I talked to strangers, went to bed early and slept with spiders in the rough. And it is with this nature at its most raw that I felt alive again. Not just from the breakup but from the city life too. No booze, no emails, no computer, just nature taking its course. It is all so much bigger than us.
It is only three weeks since this happened and I have travelled the length of Colombia putting distance between him and myself in many ways. Of course it's never perfect, but I am where I am meant to be.
Here are some coaching tips on how to stay strong in tough times.
How To Keep Traveling During Tough Times
1. Be Present and Grateful
When your mind wanders and runs wild with stories, connect with where you are now and identify things to be grateful for.
2. Sweat It Out
Find something that energises you and sweat it out. Exercise enhances our mood and encourages a sense of self-pride.
3. Reflect and Connect
We also need space for reflection and calm when the going gets tough. Think of a specific time when you've been super-calm and reconnect with this state daily.
4. Ask Questions
When you're feeling down, take the focus off yourself and ask questions of others. Start up an unlikely conversations and get a fresh perspective.
5. Imagine Your Future
Imagine yourself in 6 months from now when this will all be behind you. Imagine being somewhere you love, with people you love, doing something that sets you on fire. Keep yourself engaged with this visualisation and let the rest go. It will pass.