Ignore the Media. Travel to Colombia!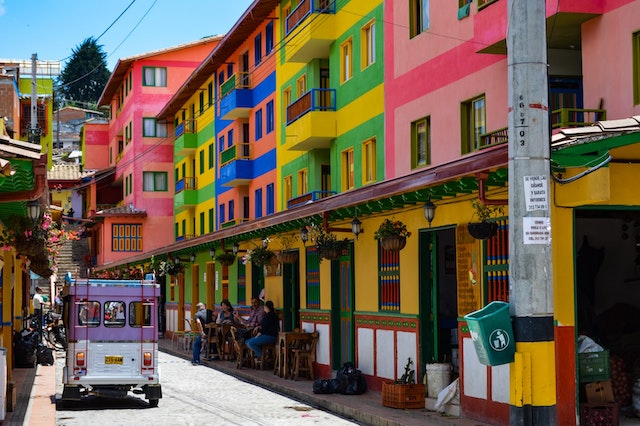 From the Caribbean and the Pacific coasts to the Andes and the Amazon, Colombia has a lot to boast about. However, Colombia's attributes are often overlooked due to concerns about civil war and narcotics. Most people will be surprised to hear that Medellín has gone from being recognized as one of the most dangerous cities in the world to now one of the most innovative cities in the world. It comes as no surprise to me that travel to Colombia is suggested on many top travel lists of 2015.
I was not originally going to visit Colombia, as I, like many, saw Colombia as a dangerous place, especially for women traveling alone. I started my travels in Central America with plans to head over to New Zealand and Australia, but as I met fellow travelers who couldn't stop raving about Colombia, I considered changing my plans.
In six weeks, I feel I have only just touched the surface of the country, and I know I have a lot to come back for.
In total, I have spent six weeks traveling through Colombia, starting in the beautiful colonial town of Cartagena on the Caribbean Coast and eventually working all the way south to Salento in Quindío, part of the coffee region, seeing Ciudad Perdida, Medellín, Bogota, San Gil, the Gold Museum, and plenty of colonial towns in between!
Planning to travel to Colombia? Here are some tips to get you started:
Ignore the Media, Travel to Colombia!
Transportation
There are comprehensive bus routes covering the whole country, and I have utilized night buses to make the most of my time. I am often one of the only tourists on a bus, and encounter no problems so far. If anything, bus conductors take extra care of me, ensuring I get off at the right place. Plus, the luggage storage under the bus is always locked, which gives me an extra sense of security.
It can be easy to feel overwhelmed in some of the bus stations, wondering where to go with lots of companies offering the same journeys. It is definitely worth checking out which companies operate the route you want to take before you get to a bus station so you have a better idea of where to go. I recommend Bolivariano and Expreso Brasilia. Once at a bus station, there are always people who are happy to help. One security women in Cali saw me wandering around, dazed and confused, so she walked me to a couple of companies that sold the ticket I needed!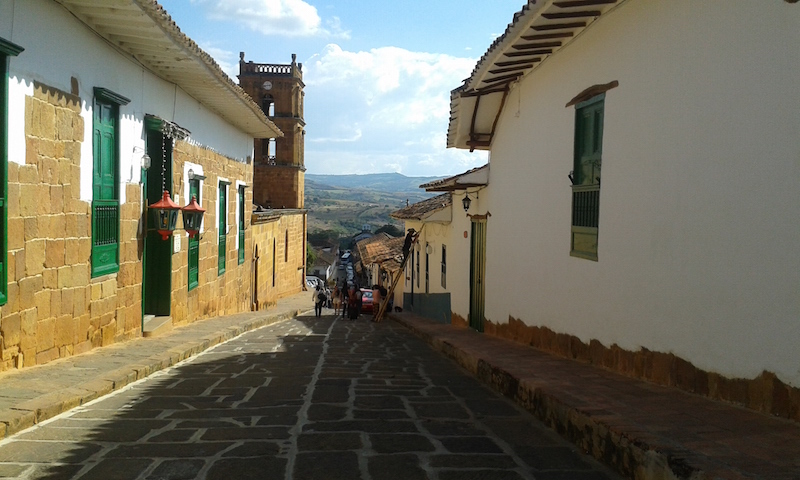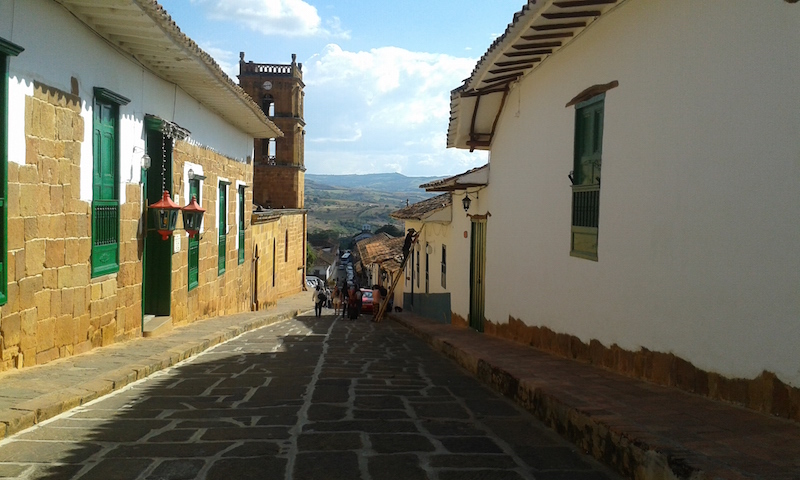 People and language
The people are what make the place. So much change has taken place within the lifetime of many Colombians. They are proud people and happy to welcome you to their country.
As a Spanish learner, I have found the Spanish spoken in Colombia to be particularly clear. Even more, people like to let you practice your Spanish with them. It is obviously a massive advantage to speak Spanish, but if you don't, it's still possible to get by.
Activities
From quaint colonial towns to trekking through the jungle to Ciudad Perdida, I have had many active days balanced out with lazy days strolling around towns, admiring colonial architecture and checking out museums. For those after culture, most towns have their own gold museum showcasing pre-Colombian pottery and gold pieces. All towns also offer a wide variety of outdoor activities, from walking and mountain biking to paragliding and rafting.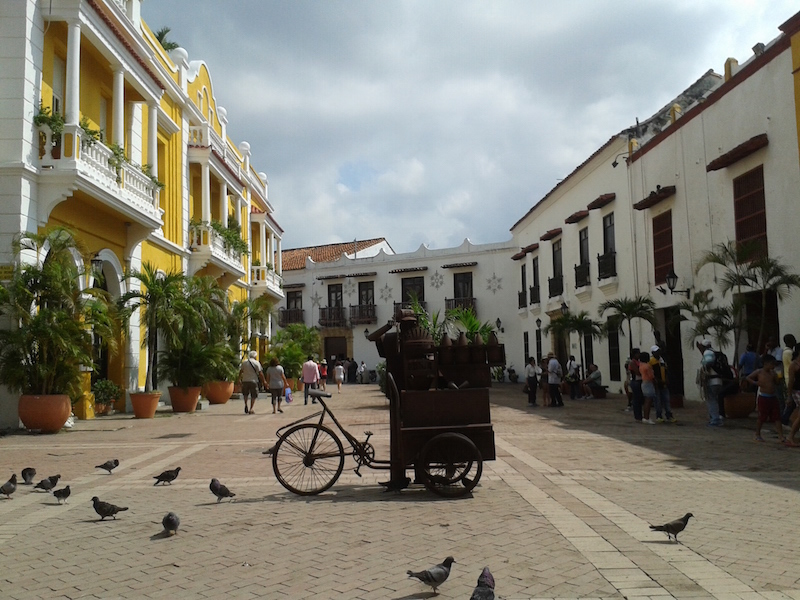 Accommodations
There is a wide range of accommodation options, from camping and hostels to apartments and hotels. I personally love female-only dorms and find them to be a great way to meet other people. I would recommend always having a reservation for peace of mind. Many hostels are relatively new, so I also found it very helpful to have addresses of hostels to show to taxi drivers or to help with asking for directions. It is always reassuring to have a telephone number just in case.
As within any city, most have better neighbourhoods to stay in than others. Ask the staff in hostels and hotels about safety, especially at night. Ultimately, use your common sense and trust your instinct. If something doesn't feel safe, then avoid it.
Ignore the Media, Travel to Colombia!
Tours
There are a lot of tours on offer, both guided and independent. A popular tour is from Medellín is to Guatapé, where a walk up 659 steps is rewarded with spectacular views. This tour is offered at any hotel in Medellín, but is perfectly easy to do on your own by just taking local transport. Visiting Santa Fe de Antioquia, the old colonial capital of the region, offers the same in the way of walks with spectacular views.
Ignore the Media. Travel to Colombia!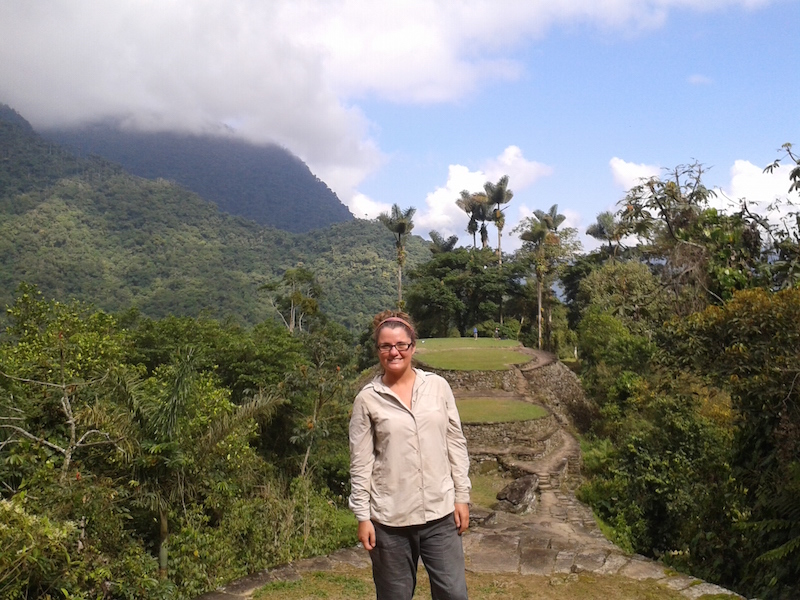 Seeing the Valle de Cocora in the coffee region is a must. The route is easy to follow and is well walked, so if you do have any problems, there are others around to help. This is the same for the Camino Real from Barichara to Guane.
I cannot recommend Colombia enough: in six weeks I feel I have only just touched the surface of the country, and I know I have a lot to come back for. I challenge people to look beyond the media to discover the true Colombia. Just a quick Google image search of place such as Cartagena, Valle de Cocora, and Ciudad Perdida will be enough to make you want to book a trip and travel to Colombia as soon as possible!
Photo credits for Ignore the Media. Travel to Colombia, by Meg Pickard and Unsplash.