Revolutionizing Periods, Pee, and Poop: A Conversation with Miki Agrawal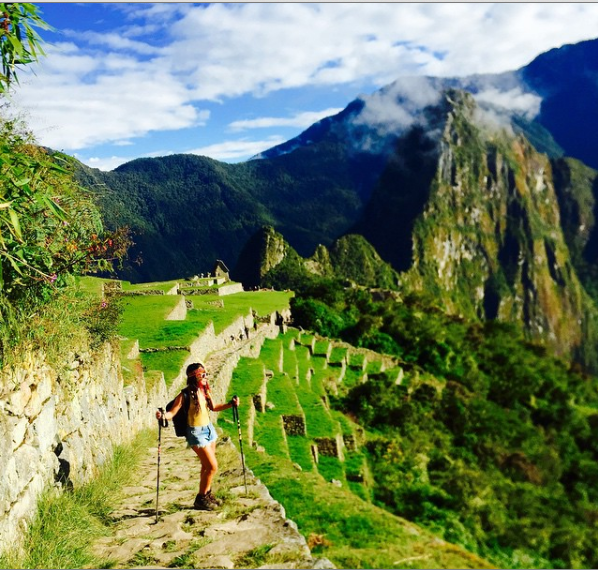 Miki Agrawal is a serial entrepreneur, a do-gooder, and an inspiration. At 37, she has created a farm-to-table restaurant franchise; published a book called, Do Cool Sh*t; and created THINX, period-proof underwear; Icon, pee-proof underwear; and Tushy, a modern bidet attachment. Even though Miki was feeling under-the-weather when we spoke, she was still full of passion, energy, and conviction. Here's a glimpse into our conversation.
You come from a multicultural background. Your father is from India and your mother is from Japan. How has that shaped your work?
I was 11 years old the first time I went to India and Japan. My parents took out a $30,000 loan for the trip. I can't think of a lot of people who would do that so that their families could travel for two-and-a-half months and experience another culture. And my parents paid off that loan during the next 10 years.
While in India, I saw true poverty. I remember seeing a young child who had elephantitis and dragged his feet while he walked. I asked my parents why he was by himself. My parents told me, "He's an orphan. His parents are nowhere to be found. There are many people in the world who don't have parents."
I felt so lucky in that moment. We won the lottery of life. We could've been born to abused families with nothing–no electricity, no food. And we're lucky to have been born with the luxuries that we have.
My father came to America with $5 in his pocket and put three kids through Ivy League schools. We've been given the American dream on the back of his struggles. The word that keeps coming back to me is duty.
We love that some of the proceeds from THINX go to helping women in developing countries. Why did you choose to partner with AFRIpads rather than donate your products to the developing world?
If you're a shoemaker in Uganda, working day in and day out, and then an influx of free shoes comes in, what happens to your business? You're in trouble.
We wanted to create a model that would help people be self-sustaining. We didn't want to just give pads away, because that would contribute to the welfare model.
We won the lottery of life. We could've been born to abused families with nothing–no electricity, no food. And we're lucky to have been born with the luxuries that we have.
AFRIpads was producing reusable pads at a low cost. We believed this was the right product for the local population, so instead of giving pads away, we wanted to empower them. When we started working with AFRIpads, they employed 25 locals and now, they employ over 165.
We want to be fully integrated with our giveback, and we like supporting organizations on the ground. We're also launching THINX Global Girls' Club,in partnership with local organizations all over the world, which will be a safe space for girls. At any moment, many girls are at risk of getting raped and harassed. They need a safe space to learn about their bodies, as well as about self defense and personal finance.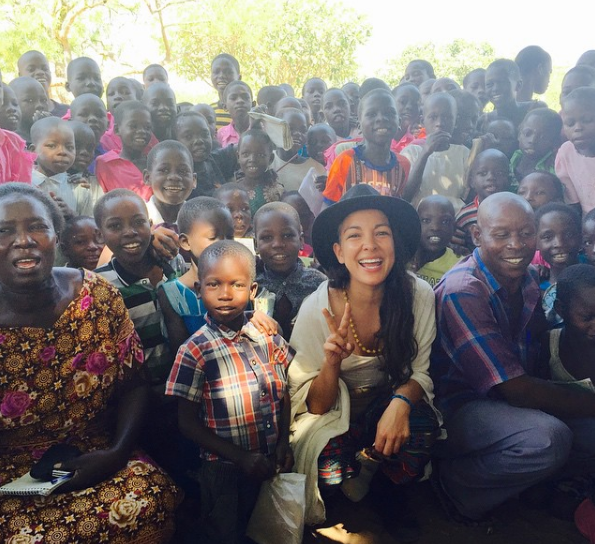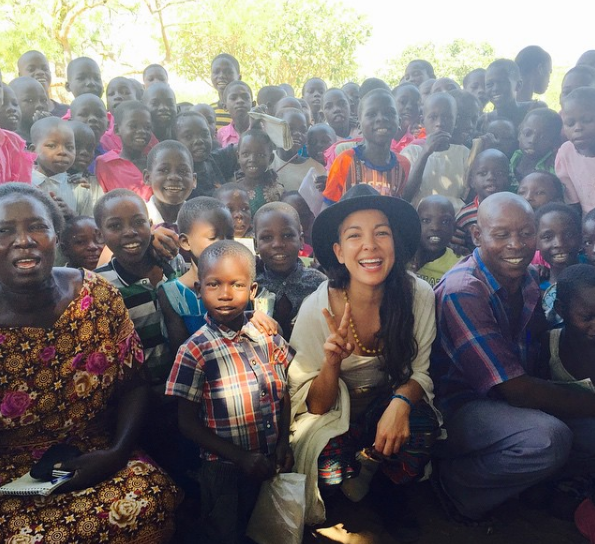 Before launching THINX and Icon, you wrote the book Do Cool Sh*t, which encourages people to do what they love and get paid for it. What advice would you give women who want to quit their jobs, travel the world–and make money while doing it?
I think it's important to save six months of livable expenses. It's not smart to just go for it and trust the universe. Too often, people get inspired but then reality sets in and they realize, "Shit, I can't pay my bills."
The great thing about coming from an immigrant background is that I learned how to budget. If I was making $30,000 a year, I learned how to save 10.
If you have two months left of savings and you haven't made progress, you have to get a job. The minute you're at zero, you'll become desperate and make bad decisions.
Do you find that entrepreneurship lends itself to being able to travel more or less often?
I travel two to three times a year for personal growth. Whether it's to Thailand, Portugal, Mexico, Nicaragua, India, Sri Lanka, or the Maldives. I go with my best friend or with my love, Andrew.
Entrepreneurship, like travel, can be filled with both highs and lows. Can you tell us about a low that you faced in your business and how you dealt with it?
Not this past December but the one before that, we were literally down to the last few dollars in our bank account, and I thought that we wouldn't make it. And at the last minute, the right partnership fell into our laps. So we got the money just in time. Until then, I'd had these mini meltdowns and then I felt like, wow, I made the right decision–even though it was a tough few months.
From what we've read, you're part of a community of women entrepreneurs. How do these relationships help you succeed?
I have my sister and a few great girlfriends but I think I have a really solid entrepreneurial background in general. Most of my friends are entrepreneurs and we get to celebrate our highs and lows together–dealing with investors and customers, and the issues that we share in common.
On Icon's website, it states, "We don't believe in TMI." So, tell us about a time when your period disrupted your travels?
I was on a plane and bled through the seat. Yeah, that happened. I put one of the airline's blankets down, covered it up, and just tucked the blanket into the seat so that it wouldn't move. It was not a pretty sight.