Travel to Hong Kong: A Safe City for Women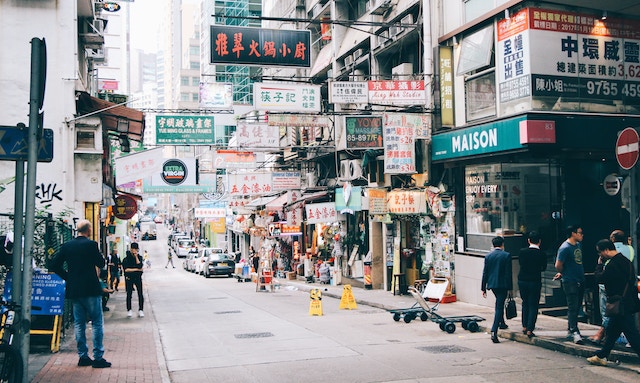 A couple of years ago, I spent four months working a summer job in Hong Kong. Many do not realize that Hong Kong is statistically one of the safest cities in the world for women – the rate of crime against women is relatively low, and Cantonese culture is one that in many ways empowers females.
I worked with a former anthropologist who had a passion for Cantonese cinema, and she was fond of telling me that women could lay claim to a much greater representation as powerful action heroes (or heroines as the case may be) in Cantonese cinema than their counterparts in the American film industry.
For those who plan on traveling to Hong Kong, I would of course stay city-savvy and, for instance, avoid the dark alleys when alone late at night – but I would also encourage you to stay especially attuned to the ways in which it is uniquely possible to let your guard down as a female wandering the city streets.
Travel to Hong Kong: A Safe City for Women
Here's What You'll Want to Know Before You Travel to Hong Kong
Health in Hong Kong
Feminine Hygienic Products: What's available/what's legal/where to buy them?
Tampons and pads are readily available in grocery and drug stores, although local women tend to use pads more than tampons so there aren't as many brands of tampons to choose from as there are in the US.
Birth Control: What's available/what's legal/where to buy them?
Condoms can be found in grocery, drug, and convenience stores throughout Hong Kong, and oral contraceptive pills can be purchased in drug stores and in local pharmacies without a prescription. Pharmacists can usually speak solid English if you have any questions about the different brands (which are mostly Chinese brands) or the instructions.
Gynecologists: Are there any that you recommend? How, if at all, is a visit different from at home?
Hong Kong has two branches of Planned Parenthood, which provide reproductive health care services that are very comparable to what you would receive in the United States. Gynecologists can also be found at public and private hospitals throughout the city, though the quality of care might vary considerably.
Breastfeeding: What are accepted places for women to breastfeed? Is it accepted to do so in public?
I noticed that Hong Kong has designated breastfeeding rooms in most of its subway stations, but I'm not sure about the availability of other breastfeeding rooms in public places. Breastfeeding in public seems fairly taboo here, as I never saw any women doing it, but it is perfectly legal.
Dating Locals: What are the norms and traditions? What should women look out for?
Hong Kong teenagers don't usually start dating until college, and many will wait even longer. Hong Kong's school and work cultures are notoriously stressful, so dating casually isn't a high priority among many young people.
Hong Kong men can seem reserved toward Western women. If you are interested in dating a Hong Kong man, you might need to initiate the relationship yourself, while also keeping in mind that he might have more traditional or conservative views about women than you are used to.
Read more about travel to Hong Kong here. Photo by Unsplash.