Work Exchange in Iceland: The Real Deal with Courtney Scott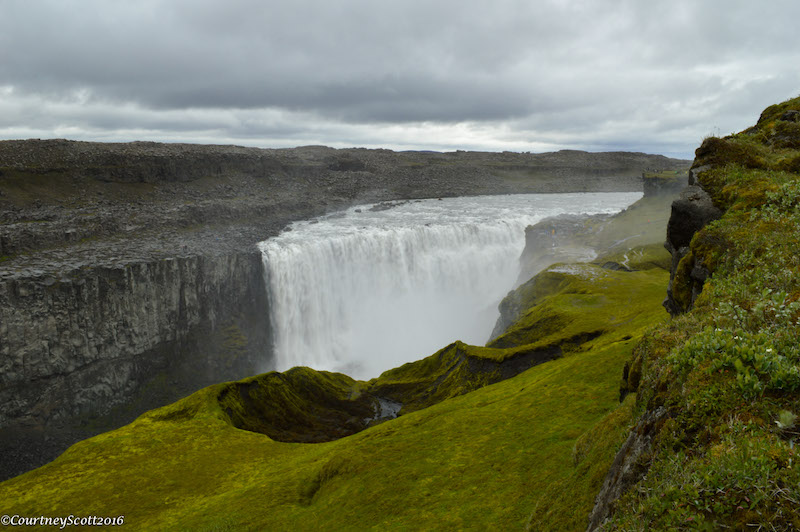 Tell us about yourself! What do you do when you're not traveling the world? Where do you live? What made you decide to go to your most recent destination?
I am from the extremely rural ramparts of central Pennsylvania but, upon graduating from college in May 2015, I decided to stay on the North Shore of Massachusetts to begin my life of "adulting." Now, I work full time at a public relations agency, working with reporters to tell my clients' stories in true light. On the side, I work as an Assistant Field Hockey Coach at the college from which I just graduated. I am also a Communications Specialist for Help for Haiti, a New Hampshire-based nonprofit that works to feed, educate and employ communities in north Haiti. How's that for a packed schedule?
Really, though, I love all of my jobs. I am surrounded by wonderful people, and every aspect of my work is both incredibly challenging and incredibly rewarding.
The only thing that I dislike about all of my jobs is that, combined, they leave me very little free time to pursue my passion to travel. I anticipated this, though, and this is exactly why I decided to plan a month-long trek through Iceland, right between graduating from college and being inducted into the real world. "We need to go out with a bang," is what I remember telling my friend, Julia, while persuading her to join me on this adventure of a lifetime.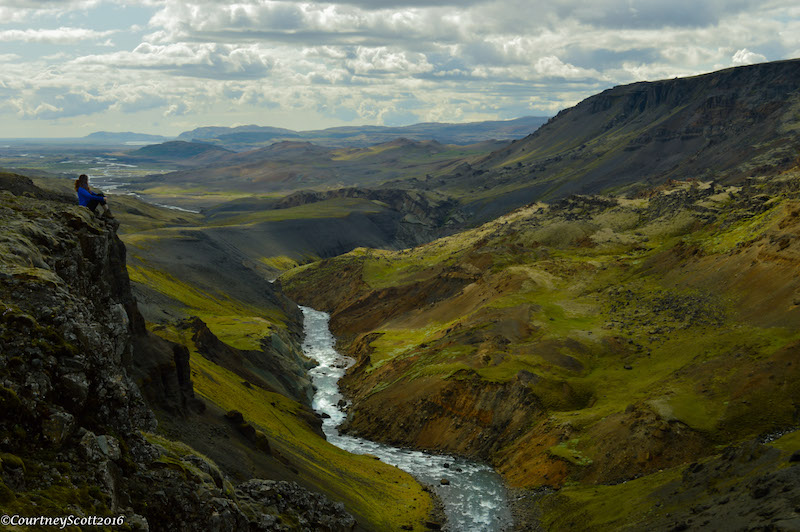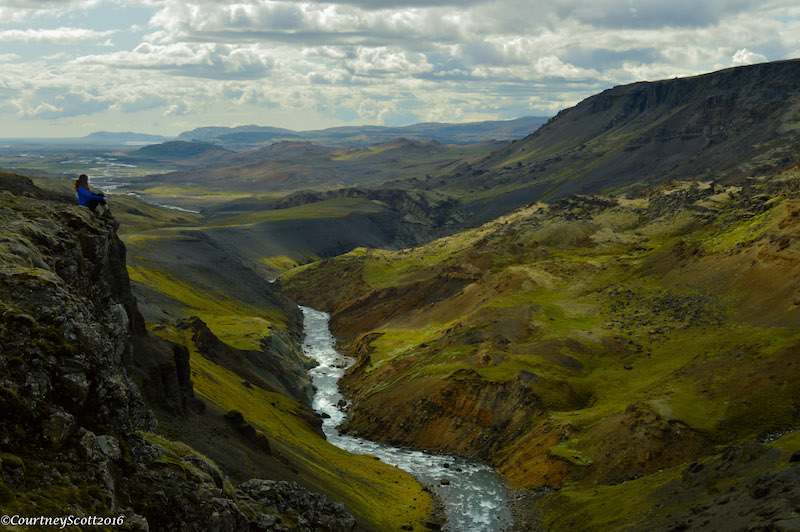 How long did you go for? How did you spend your time?
Julia and I traveled to Iceland for just under one month. We spent two weeks participating in a work exchange with a family of five on a potato and sheep farm just north of Akureyri, and then 10 days on a self-planned tour of the Ring Road.
The work exchange sounds legit, but I still laugh when I tell people that our main chore was to mow the grass at an Icelandic National Landmark! Other chores consisted of washing cars, feeding lambs, sweeping out potato sheds, and cleaning houses. When we weren't working, though, we were driving the daughters to soccer practice, riding horses, catching fish in the fjord, taking the girls to the local swimming pools or out to the movies, exploring Akureyri, the list goes on!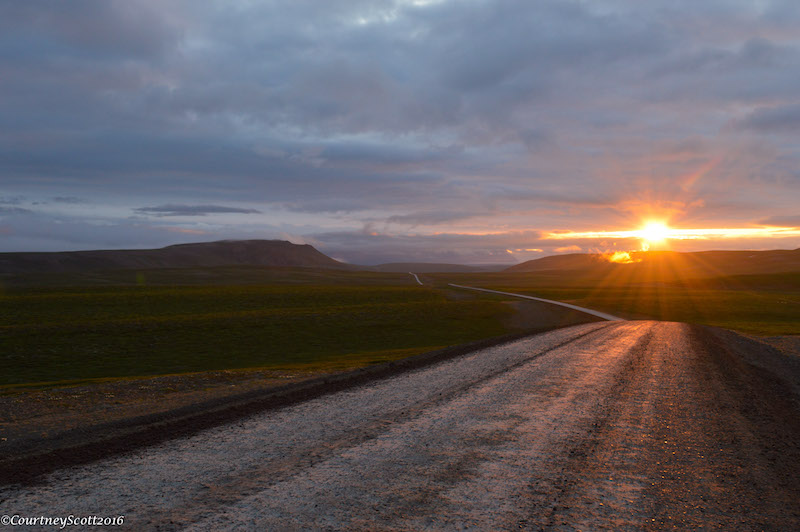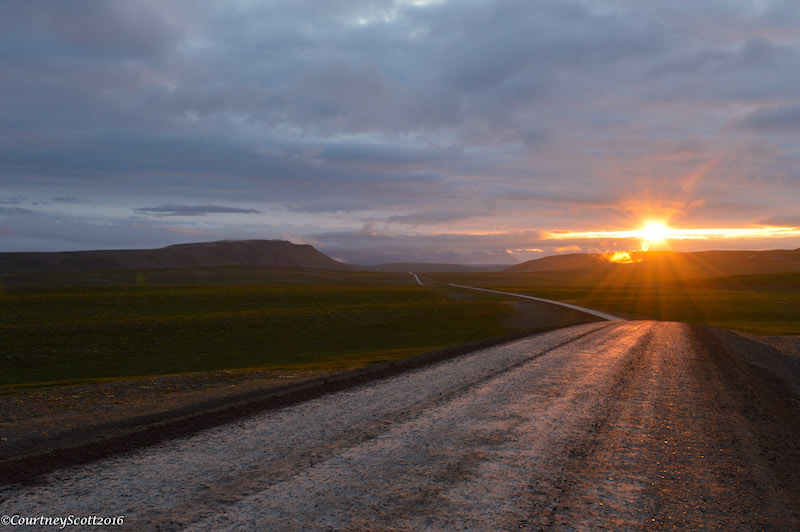 The work exchange instilled in us the lifestyle and culture of the Icelandic people. The road trip that followed, however, exposed us to the vastness of the natural land and all that it offered. Over those 10 days, we ascended the active Mount Hekla volcano, we sledded back down, we snorkeled in the Silfra Fissure, we hiked the Sólheimajökull glacier and ice-climbed up one of its walls, we descended into a dormant volcano, we soaked in a hot river at Hveragherdi.
We picked up hitch hikers, we spotted puffins, we traversed across lava fields, we ate hot dogs, we found the hairiest house in Iceland, we searched for trolls and elves, we bought wool sweaters. We drove a lot, we slept a little, and we made more memories than we could count by making every single second count.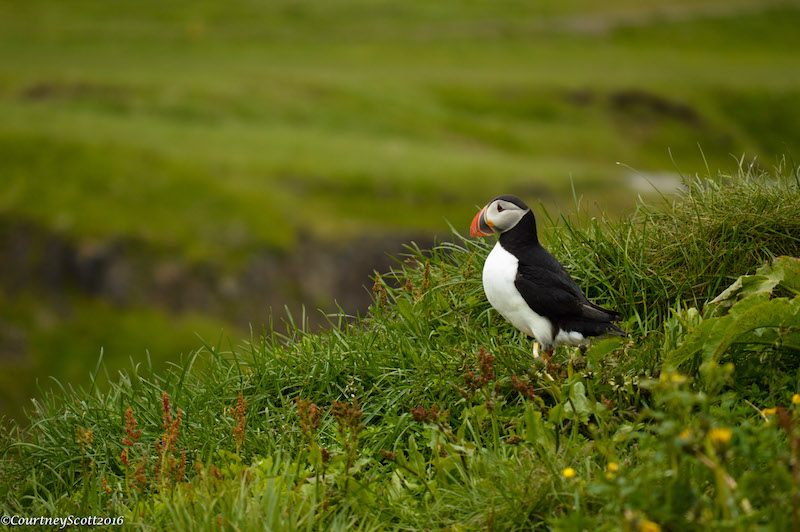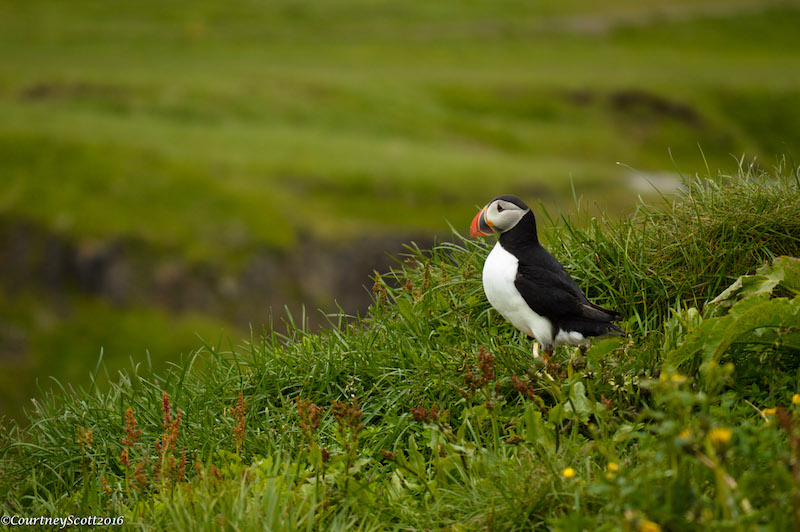 What were your most memorable experiences? What were the biggest disappointments?
The two weeks we spent at the Áshóll farm were two of the most memorable weeks of my life to date. It is difficult to put into words the amount of trust, love and respect that we received from our host family, literally from the moment we walked into their home. But, this seems to be the Icelandic way.
The family was just as eager to let us borrow their car to take a day-trip across north Iceland as they were for us to take their youngest daughter down the road to soccer practice. I was reminded in those two weeks that we are meant to fill those around us with love in our actions, not just our words. I was reminded that taking time to "play" is a good thing, that putting trust in someone is not a bad thing, and that pursuing happiness surrounded by the people you love is a wonderful thing.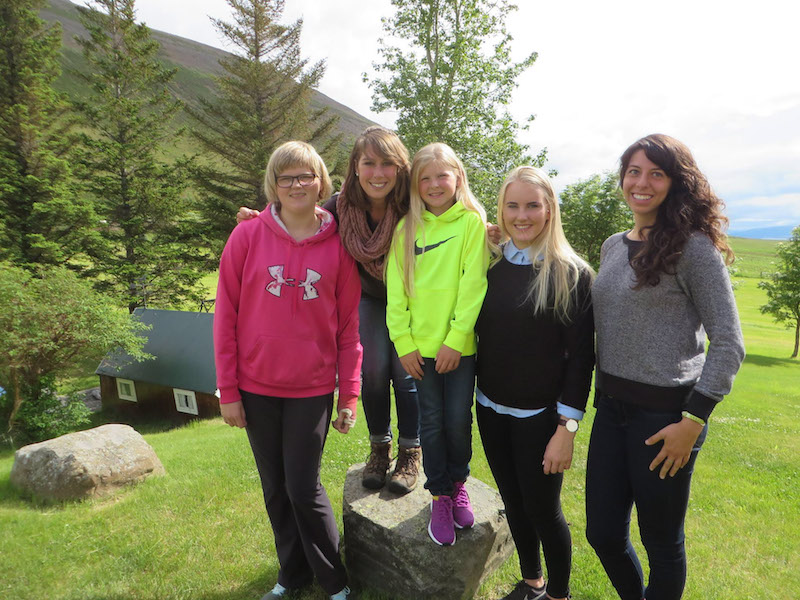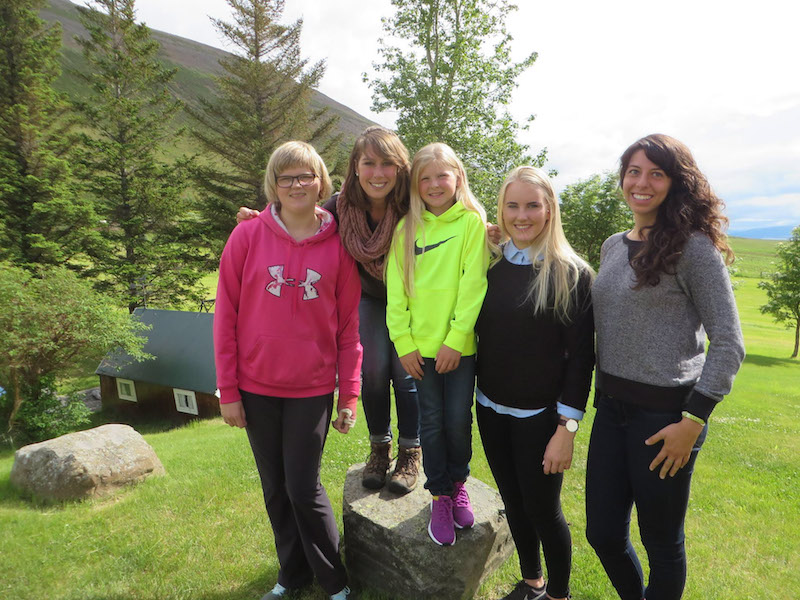 One of my other most memorable experiences was a day-long trip that Julia and I took to the Lake Mývatn region. I would place Lake Mývatn as the number one place in all of Iceland that you must visit. It is as though every aspect of the Icelandic landscape converge at this lake. On on side, you have rugged, infinite lava fields. On another, you have a massive, ancient crater. Another has boiling springs, and a glacial lake, and a lush, green forest and a barren mountain of colored sands. And that's only the half of it. The sites are endless and the adventure goes as far as you will take it.
My biggest, and probably only disappointment in this whole trip is probably the car rental service that we chose. We went with SADcars, a budget rental that speaks for itself. Although it had good online reviews, the car itself was in very poor shape, and we often questioned if it was capable of getting us around the entire country.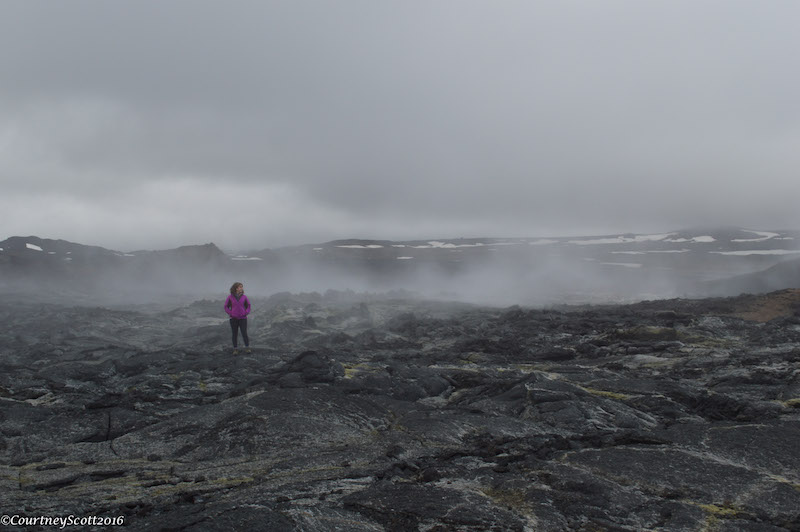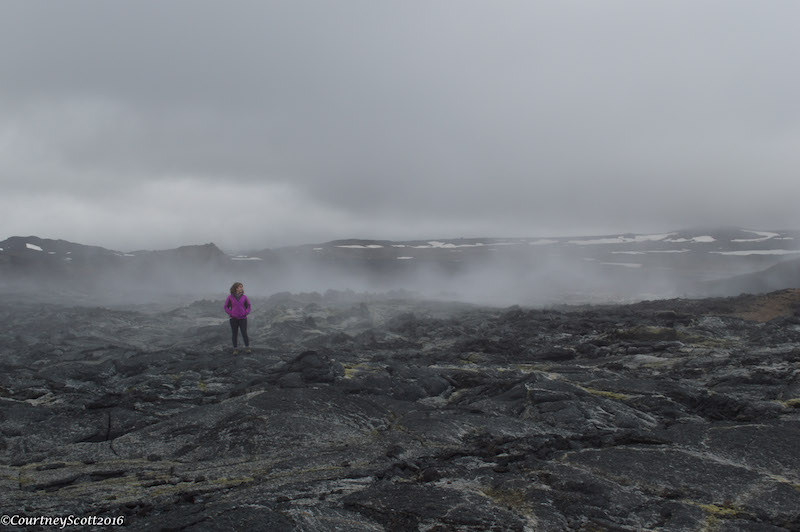 What do you wish you knew before you went?
In all honesty, the only knowledge that I felt I was lacking in on the trip was the language. I wish I could have mastered basic sounds and pronunciations of words, maybe even a few key phrases. This would have helped us communicate much better with, say, the bus driver who spoke no English, and who almost drove us all the way from Reykjavik to Akureyri, and back again, when we didn't understand that we had reached our stop! Otherwise, I felt very much prepared from my own research.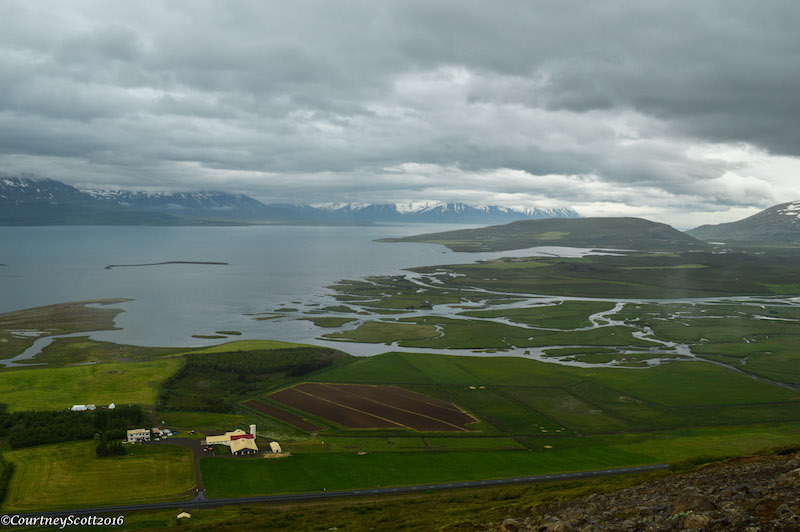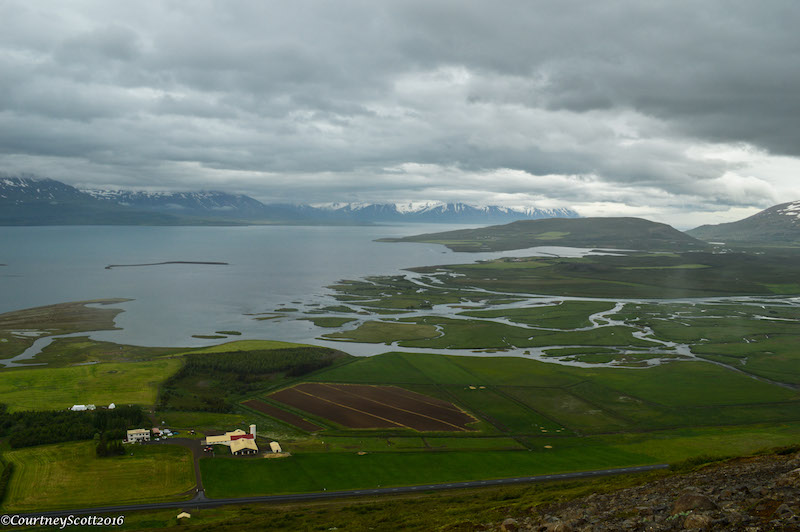 Any favorite restaurants/hotels/hostels/sites you'd like to recommend? Tell us what made them great!
Hlemmur Hostel, right in, you guessed it, Hlemmur Square, was a great place to kick off our trip. We immediately made friends with all of the other backpackers and hikers that were either recovering from jet lag, as we were, or relaxing after a long day of exploring. It was a great hub spot; everyone was eager to share the adventures they had or the adventures they were planning. Lots of people, complete strangers to each other, jumped on board to split the cost of renting a car, food, etc for day trips.
Had I not planned so scrupulously, I would have jumped right on board too!It is almost painful to choose just one or two of my favorite sites to recommend. The "Inside the Volcano" tour by 3H Travel was definitely a unique experience; I'm not sure that you can descend into a dormant volcano anywhere else in the world, actually. Bathing in the hot river in the hills behind Hveragherdi was another incredibly unique experience, however this 'secret spot' is now most definitely hitting the mainstream.
One of my most cherished memories, though, was a midnight hike up to the top of Systrafoss, "Sister falls," a smooth, graceful twin waterfall behind the town of Kirkjubæjarklaustur. Legend has it that the nuns used to bathe in the lake that feeds the falls, and that not one, but two fell from grace and drowned when tempted by a mysterious hand that emerged from the water holding a gold ring. While there in the twilight, I soaked my feet in the gentle waters, laid back on the soft moss and let my mind wander up to the stars. It was a surreal experience, to say the least.

Is there anything that women specifically should know before they travel to your destination?
Women should know that Iceland is the safest destination of which I've ever traveled. I never felt endangered, or even uncomfortable. We were never mistreated, in fact, I felt incredibly respected by everyone. Icelanders are an incredibly mild-tempered people, and I cannot recall a time that we were in bad company.
Photos by Courtney Scott.