Thanksgiving Comes to Madrid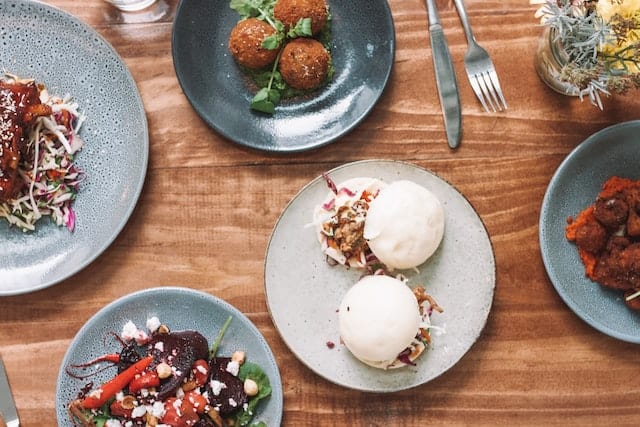 Thanksgiving is here. And, if you're reading this, then you are most likely abroad or just not at home. But, that doesn't mean you can't celebrate the day and give thanks. Oh, the contrary. You can totally have a feast and host a great gathering with friends, including ones who don't know anything about this day. You'll just have a special celebration: Thanksgiving abroad–as I did in Madrid!
As part of New York University's one-year master's program, I was one of 20 strangers coming from all over the US to live and study in Spain. When Thanksgiving arrived, we were faced with celebrating a US tradition unfamiliar to Spaniards. So, we prepared to throw our own get-together over 3000 miles away from home.
We would be each other's family that season.
By this time of the year, we had befriended some locals. And, we knew how to navigate the markets well enough to buy familiar Thanksgiving products, like turkey, stuffing, sweet potatoes, cranberry sauce, and many other items that reminded us of home. We would be each other's family that season.
We decided to have a potluck-style Thanksgiving. Two of the students lent their space for the dinner. The hosts prepared the turkey, and everyone brought the sides dishes.
Back home, I usually help my mom cook all of the main dishes. We cook turkey, pies, macaroni and cheese, collard greens, potato salad, and snacks. We prepare everything. So, being part of a potluck-style Thanksgiving was not only new, but also energizing.
Thursday came and I still couldn't decide what to bring to the gathering. I didn't live in my own apartment, but rather in a homestay with my host mother. I didn't have access to her kitchen, and I didn't know how to operate any of her Spanish appliances. So, I opted to buy dessert and beverages.
The spirit of friendship and merriment filled the air when I arrived at the host's apartment. Glancing at the table, I saw that we had put together a delectable selection of food–including Spanish cuisine from a few local guests. The night became a beautiful collaboration between cultures.
One student's boyfriend carved the turkey, and the countdown to dinner began. It didn't take long before over 20 people surrounded the gorgeously decorated table, and crowded around the soon-to-be-empty plates of food.
One by one, a student, a friend, and a professor passed through the line to fill his or her plate. I wanted to taste a bit of everything. Dinner sparked greater conversation and connection between our cohort. Laughter and chatter surrounded the room, and with a space fitting for less than 10 people, we carried on with our night.
The night became a beautiful

 collaboration between cultures.
Dessert sealed the deal, at least for me. One of the two men in our program baked sweet potato pies, which are my favorite. Skeptical that markets in Madrid would have the right potato to make a pie, I was amazed to find that it tasted just as good as it does at home. Slice by slice, the dessert disappeared and everyone's faces seemed to glow with satisfaction. 
Night turned to midnight and Thanksgiving abroad had passed as fast as it arrived in Madrid. While Spanish natives tended to their usual business, we marked another Thanksgiving–this time in a country with little acknowledgement of this day filled with graciousness and solidarity.  Yet, merging our American tradition with Spanish culture brought a whole new depth to the meaning of giving thanks.  
Photo credit for Thanksgiving Abroad: Thanksgiving Comes to Madrid by Unsplash.com.