5 Extraordinary Travel Goals to Accomplish in Your Twenties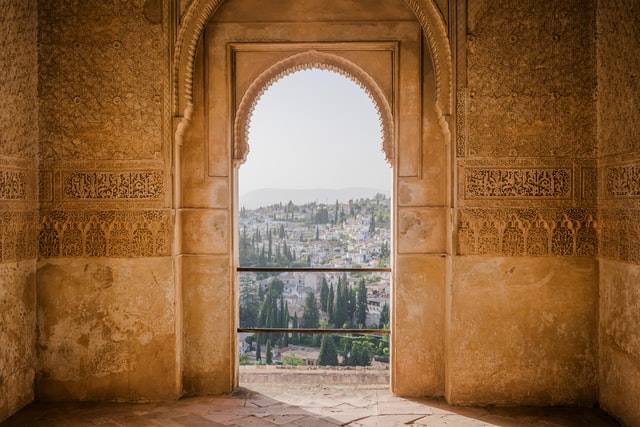 I recently turned 25 and that means I'm on the downhill slide to 30. That also means I've noticed a few surprising things during the traveling I've done in my twenties. My best memories, lessons and stories are from the choices I've made during my travels, so I hope others can learn from those experiences. Here are the five travel goals I think every twenty-something should accomplish:
5 Travel Goals to Accomplish in Your Twenties
1. Travel solo
I'm sure you've heard it before, but you really will be surprised at the amount of stuff you learn – about the world and about yourself when you travel alone. When you are in a strange place relying on absolutely nothing but your own confidence and resourcefulness, you can accomplish quite a bit and probably more than you ever imagined you could. It might seem crazy, scary or impossible, but if you can just trust in yourself, you'll discover something very valuable.
I decided to show up in Spain two days before my study abroad program started. Two days in a foreign country where I barely spoke the language. Two days by myself on my first trip overseas. Two days in which I learned more than any other two days in my life. I had to ask for directions everywhere – out of the airport, on the metro, to my hostel. I could have taken the easy route and asked someone in English, but I wanted to learn Spanish so I challenged myself to ask in Spanish.
I was fully expecting to not understand anyone's directions and break down asking for help in English, but I never had to. Amazingly, with focus and context clues, I was able to navigate my way from the airport to my hostel and later around Madrid with no trouble at all.
2. Go somewhere out of your comfort zone
For those of you who are adventurous or are seasoned travel vets, I urge you to branch out and try a place that is completely off the grid – or at least not on the list of Top 100 Cities for world travel. Trade Madrid for Marbella, Paris for Petra, London for Lima – there's a great big world out there, so don't feel obligated to stick to the well-worn path.
There were plenty of opportunities for me to study abroad in Madrid, Paris or London, but I really wanted to become engrained in the culture, so I chose Santander, Spain. Santander was the perfect blend of Spain's history and future –a place I otherwise wouldn't have known about. When you dig down into a city's roots and culture, your eyes will be opened to a dimension you didn't know existed. It's true what they say: the more places you cross off on your travel list, the longer your list becomes.
3. Travel with a parent
My Dad and I fought like cats and dogs when I was in high school, but now that I'm older and Dad is retired, we're starting to develop a stronger relationship and even becoming friends. Weird, right? I wanted to take a vacation from work and thought it might be fun to take Dad with me, so I invited him to Asheville, NC. I'd always wanted to see the Biltmore and one of my favorite bluegrass singers was playing in a nearby city, so Dad and I spent the weeks leading up to our trip booking a hotel, getting a rental car, planning our itinerary, etc.
My Dad grew up listening to and playing bluegrass music, so I did, too, and it kind of became "our thing." Needless to say, Dad was very excited and surprised when I told him that I wanted to take him to the bluegrass concert. We went to Biltmore, the bluegrass show, explored the city, and had a blast together. I learned things about my Dad that I didn't know (he's an ambivert and knows a lot about architecture) and he learned the same about me – who knew we had so much in common?
My Dad's not an emotional person, so he'd never come out and say "I had such a fun time; I'm glad we traveled together." But I knew that's what he meant when he called a week after our trip and said we should take another one soon. I couldn't have agreed more.
5 Extraordinary Travel Goals to Accomplish in Your Twenties.
4. Try living on 20€/day
It sounds impossible, but it's totally doable if you can budget your money and stay disciplined. Even if you don't need to stick to a tight budget, you will learn a lot by trying it for one week or even just one day. I was forced to live on a tight budget in the last few days I spent in Madrid, but it was honestly the most fun I had during my entire six-week trip.
It was almost like living in my own video game or "Choose Your Own Adventure" map – and I certainly impressed myself with how little I could get by on! Living on a really small budget made me branch out to other areas of the city I wouldn't have seen in order to find affordable housing and food. When I'd go out, I'd make friends and tell people about my travels – they loved hearing my stories and would buy rounds of tapas and drinks to have me stick around. I'm still friends with the people I met to this day – and they always want me to come back to visit.
5. Be spontaneous
Some of my greatest memories are from impromptu trips, unexpected itinerary changes and out of the blue ideas. If you're given the opportunity to go somewhere new or do something spontaneous, do it! Twenty years from now, you won't think "gee, I wish I would have saved that $500," but recanting hilarious stories to your kids and thinking, "Man, I'm so glad I jetted off to Paris for the weekend!"
In my junior year of college, my friend Alina called with an offer: if we book a Spring Break cruise by tonight, it'll only cost $300 per person. Considering it was a seven-day cruise with food included, of course I said yes! Who could pass up a deal like that? Within four hours of receiving that phone call, I was officially signed up for my first ever cruise. I made amazing friends and visited exotic locations – an opportunity I would have missed had I not been so spontaneous!
Do yourself a favor and live each day like it's your last. While we're in our twenties, we have the means and resources available to travel, and we're malleable enough to make the transition from our careers, learn from our experiences and apply our adventures to the long, bright lives we have ahead of us.
"The world is a book and those who do not travel read only one page." — St. Augustine
Top photo by Unsplash.