Merry Christmas Markets in France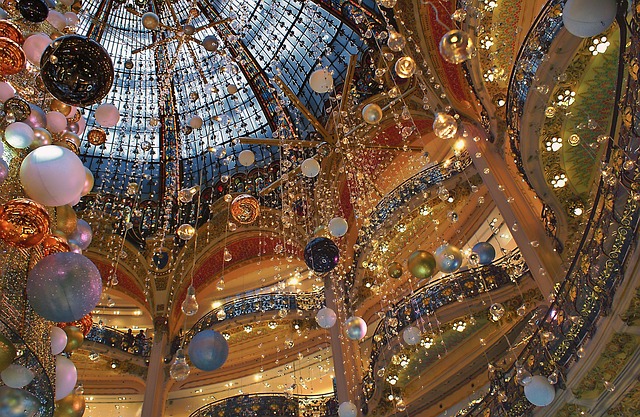 If you've never been to a French Christmas market, then I'm sorry to say that you are completely missing out. Fear not, though, as there is still hope! The only thing you must now do is hop on a flight to a city in France, and it won't be too difficult to find your way to a traditional marché de Noël! If this isn't feasible (for this year, at least), I've compiled some of the best things to be found at these annual treasures throughout France. So make the trip next year!
Gifts
One of the reasons people all over France get excited about Christmas markets is because they are a one-stop shop for Christmas shopping. As one strolls through the endless rows of stalls, the senses are overwhelmed with everything anyone in the family could possibly want! From handmade leather goods, to wooden toys and games, to beautifully-scented candles, French Christmas markets have it all. The jewelry and pottery stalls are also absolutely worth visiting.
Food, drinks and treats
Depending on the region in France, each Christmas market sells specialty French foods. Whether it be some tasty pâté or fois gras or even some dried sausages, the food stalls are sure to be a delight to the foodies among the market's visitors.
Hot meals are one of my personal favorites at French Christmas markets. Among the most popular dishes at the Toulouse Christmas market, for example, are aligot (a concoction of potatoes and a specific type of cheese, creating an almost elastic consistency) and tartiflette (a mix of potatoes, reblochon cheese, bits of ham, and onions).
As well as hot meals you can get hot (or mulled) wine – vin chaud. On a bitingly cold evening this treat is enough to warm even the most frigid of visitors. Shared with friends or a loved one while strolling through the rows of stalls and enjoying the atmosphere, warm feelings are sure to abound.
We must not forget about the plethora of sweet treats available to visitors of the marché de Noël. Among these delicacies are hot chocolate, various cakes and pastries, and even roasted chestnuts. The hot chocolate is literally that – thick, rich, and steaming melted chocolate in a cup. Equal amounts of yum and whoa, I really should have slowed down on all the food I ate before this! A must-have.
Attractions
Each Christmas market is unique in France, but there are always some attractions for children and adults. At some marchés there are ice-skating rinks, complete with on-site ice skate rentals. At others, there may be ferris wheels or other smaller rides for children. Sometimes Santa Clause (Père Noël) comes to visit and children may have a chance to take photos with him. The lights and decorations are attractions themselves, too. The lights are usually so intricate and magnificent that it might take some time to get around to everything else the markets have to offer.
The Christmas markets in France usually run during the month of December, beginning around the 25th of November and going until the end of December.